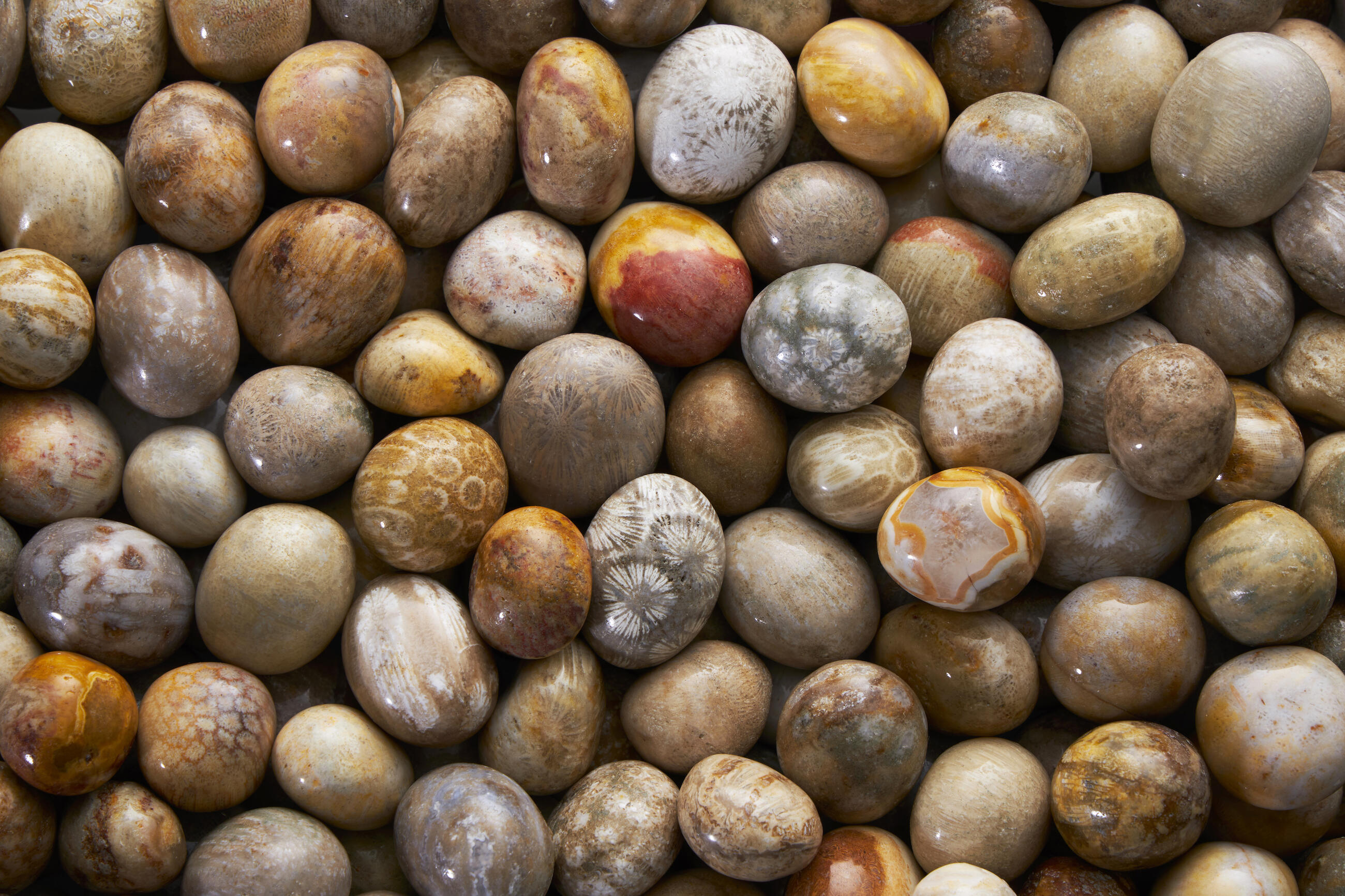 Back to overview
Petrified Coral
Petrified coral is an exceptional stone whose structure is formed by seashells of corals, which were replaced by silica – in other words, they silificated. This piece is from Indonesia.

Petrified Coral uniqueness: Petrified corals are captivating, hard stones with an attractive design and high lustre.

Special conditions/ treatment: As the less-silificated parts of the stone may contain calcium, we do not recommend using chemical detergents to clean petrified coral.

About the product: The product is packed in firm plastic bags.