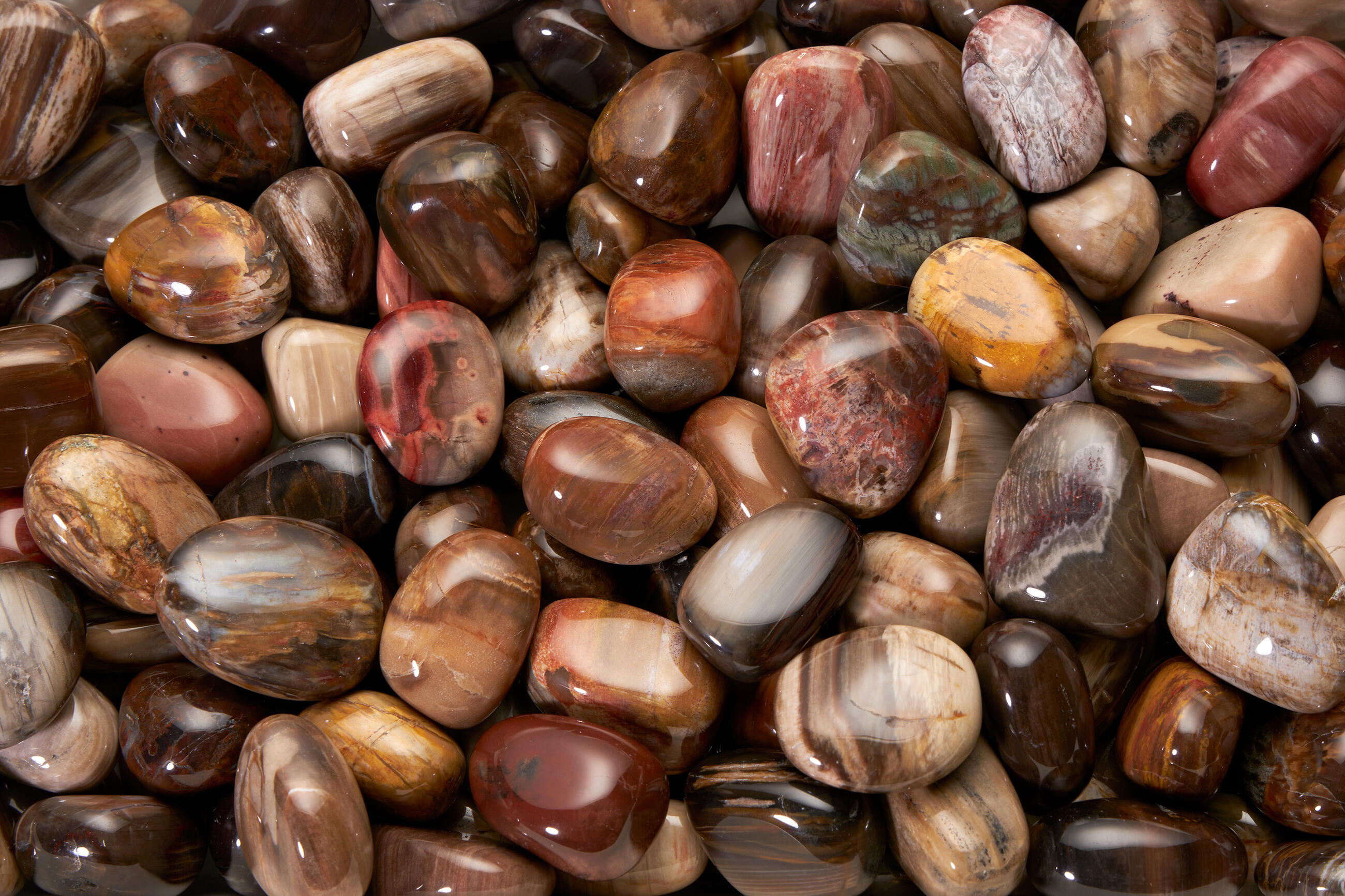 Back to overview
Petrified Wood
The term petrified wood describes fossilized trunks of prehistoric trees, which turned into stone because they were permineralized by silicate solutions (quartz and opal). Petrified wood is quite common throughout the world, but in most of the states, its extraction has been banned. This piece is from Madagascar.

Petrified Wood uniqueness: Thanks to oxides in petrified wood structure, the wood shades in different colours. You can find black petrified wood influenced by carbon, or green variant influenced by copper, chromite and cobalt. There are also yellow, red or brown varieties whose colour is a result of iron. As the wood mineralized, its tissue and typical wood structure were preserved, and you can see individual annual rings and knots.

Special conditions/ treatment: There is no need for special handling with petrified wood.

About the product: The product is packed in firm plastic bags.