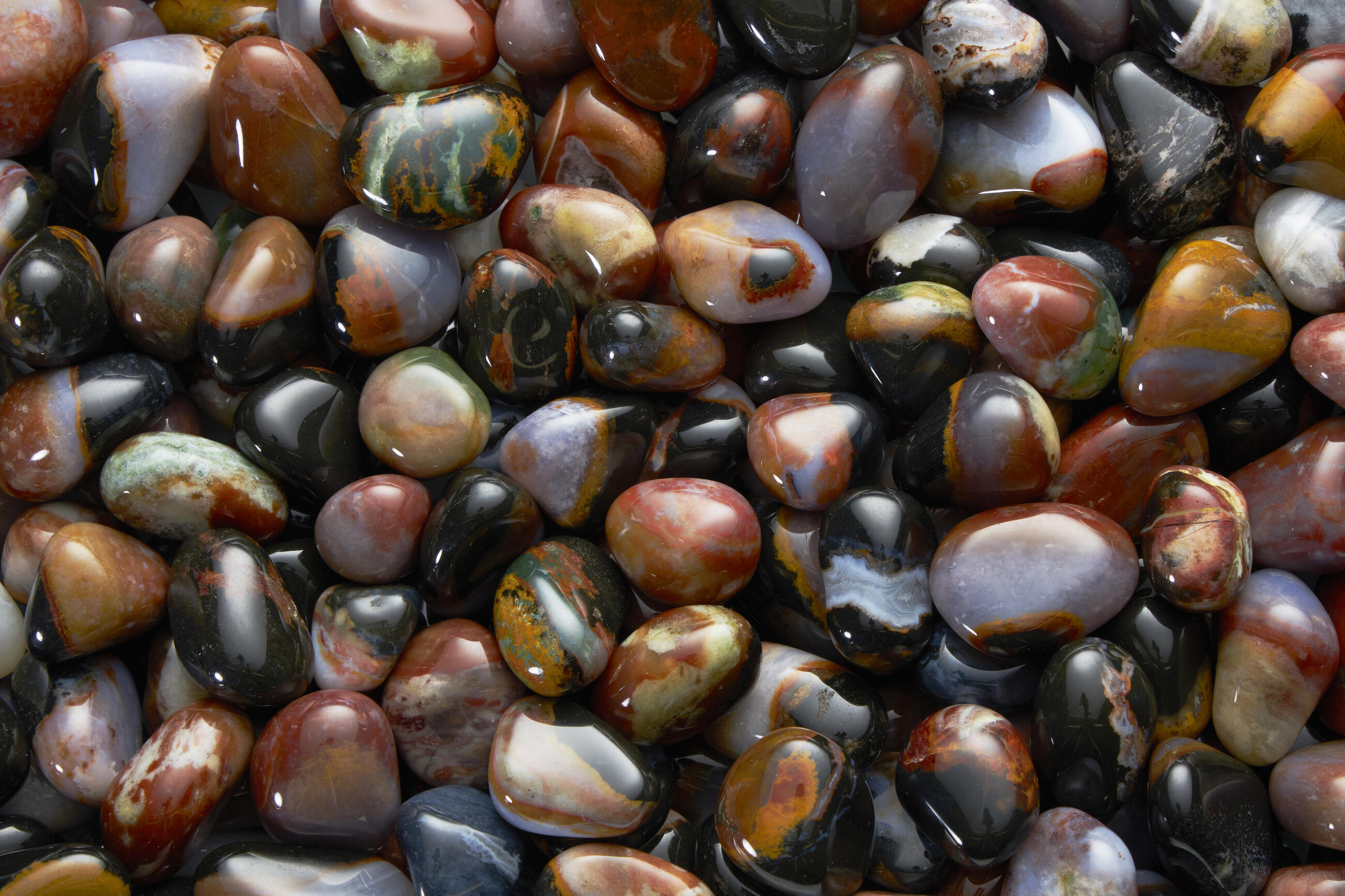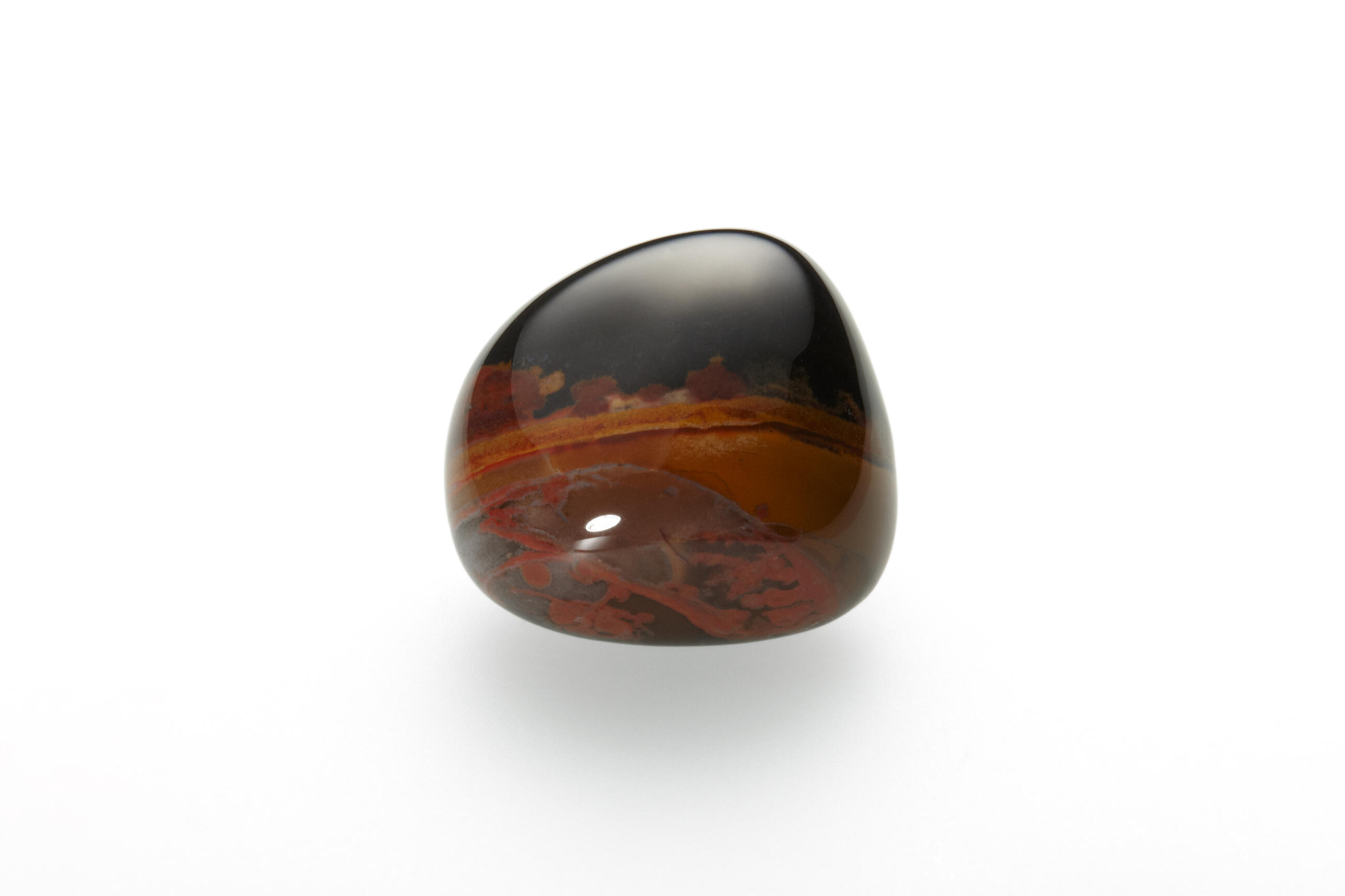 Back to overview
Sardonyx
Sardonyx is a marvellous variety of agate. Its name is derived from Sardy harbour in Anatolia, where ships loaded with gemstones sailed from India to Greece. Like agate, sardonyx used to be a popular material for cameos, intaglios (small plates with engraved image) and seals. This piece is from India.

Sardonyx uniqueness: You can recognise sardonyx for its alternating red-brown, black or grey-white banding; but you can also spot purple, yellow, green and other colours. Due to its captivating colourful design, the stone has quickly become popular amongst jewellers and collectors.

Special conditions/ treatment: There is no need for special handling with sardonyx.

About the product: The product is packed in firm plastic bags.