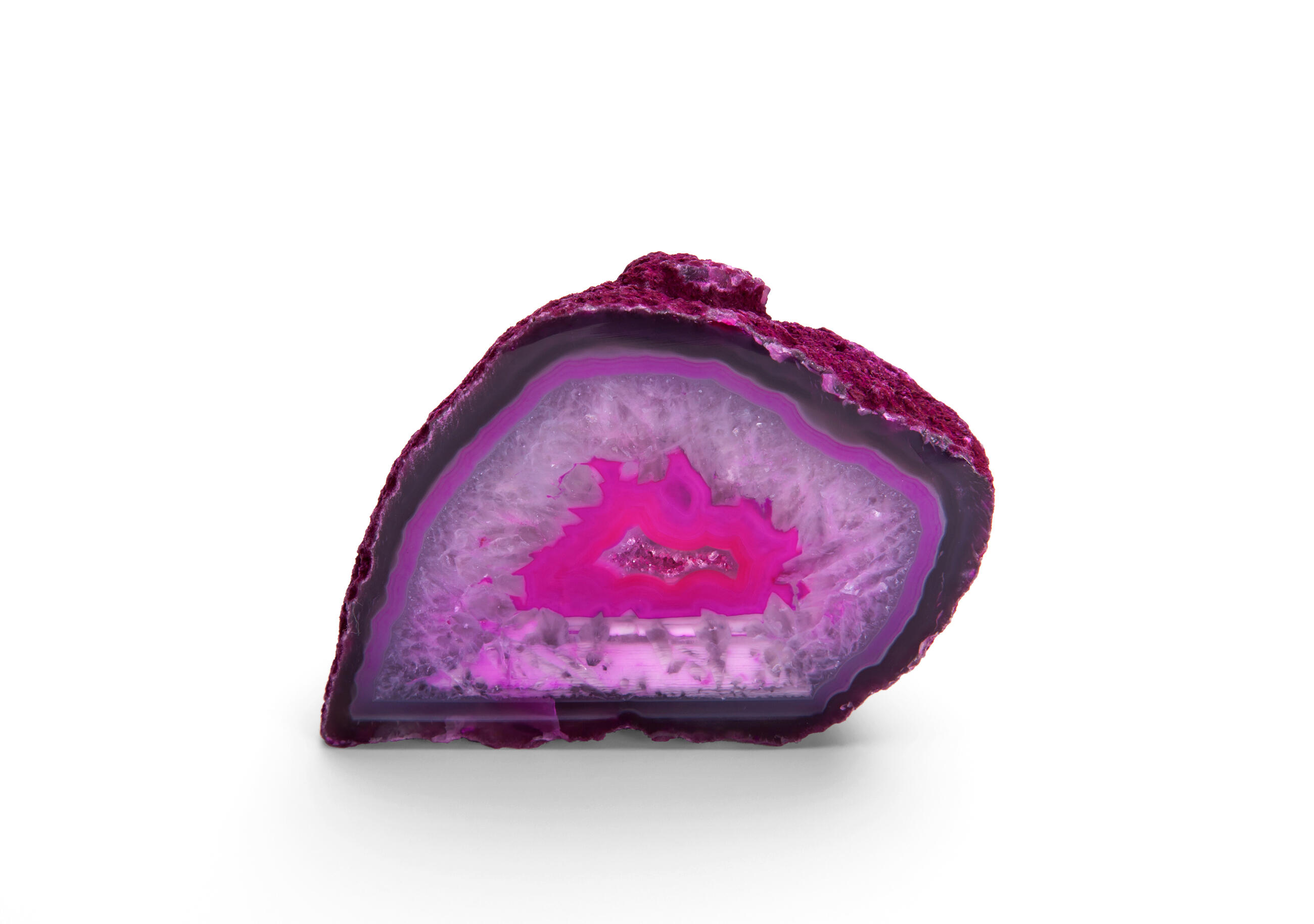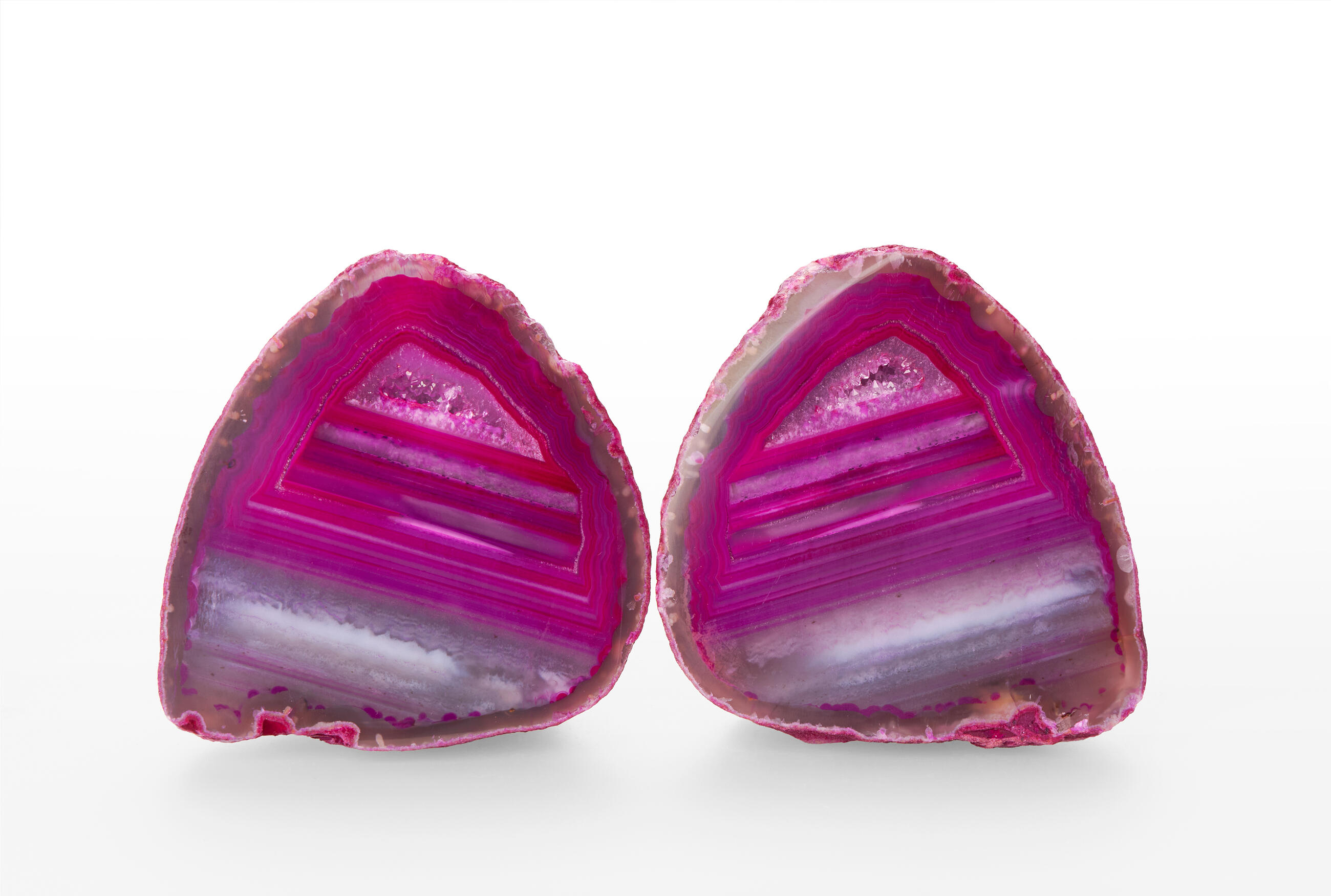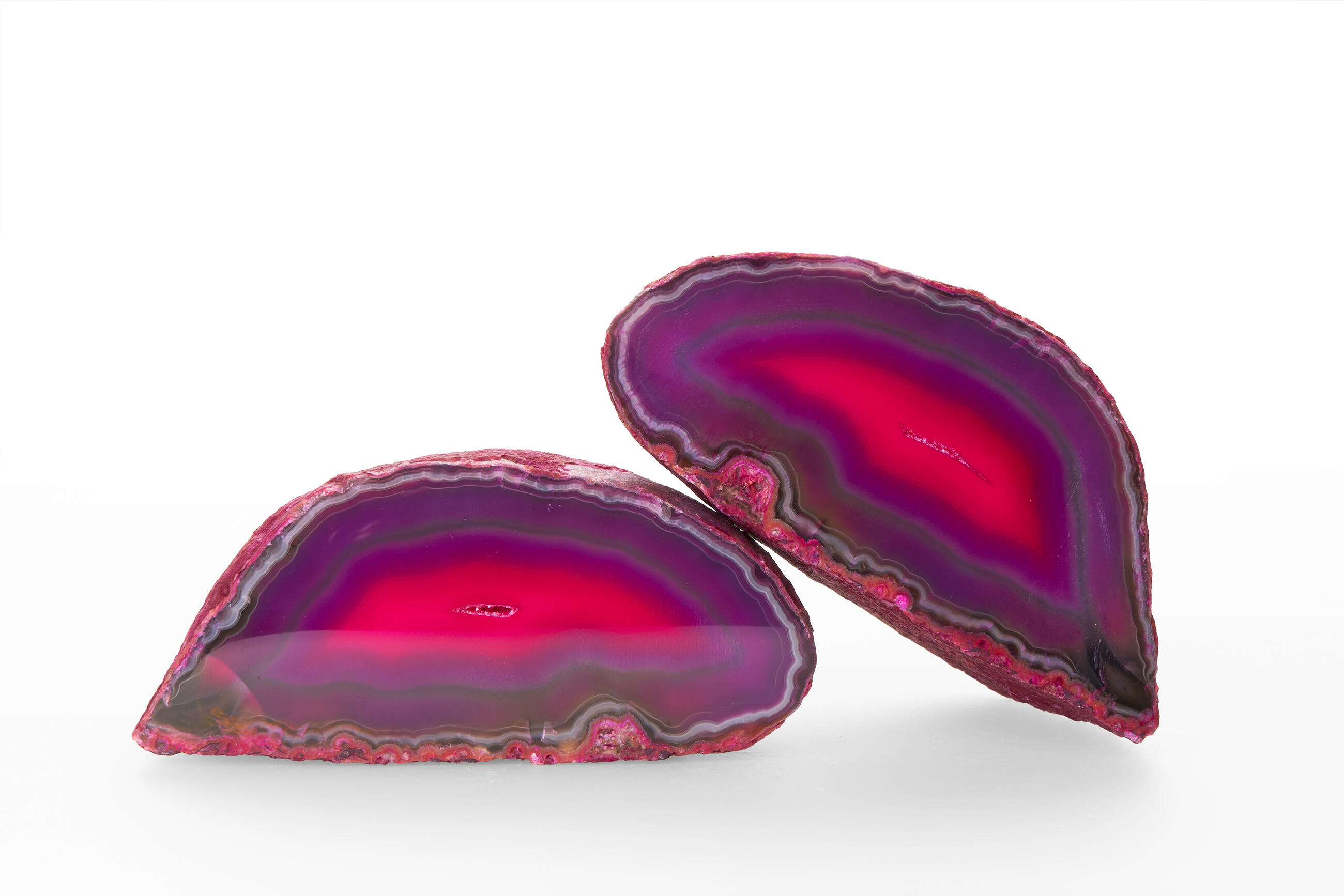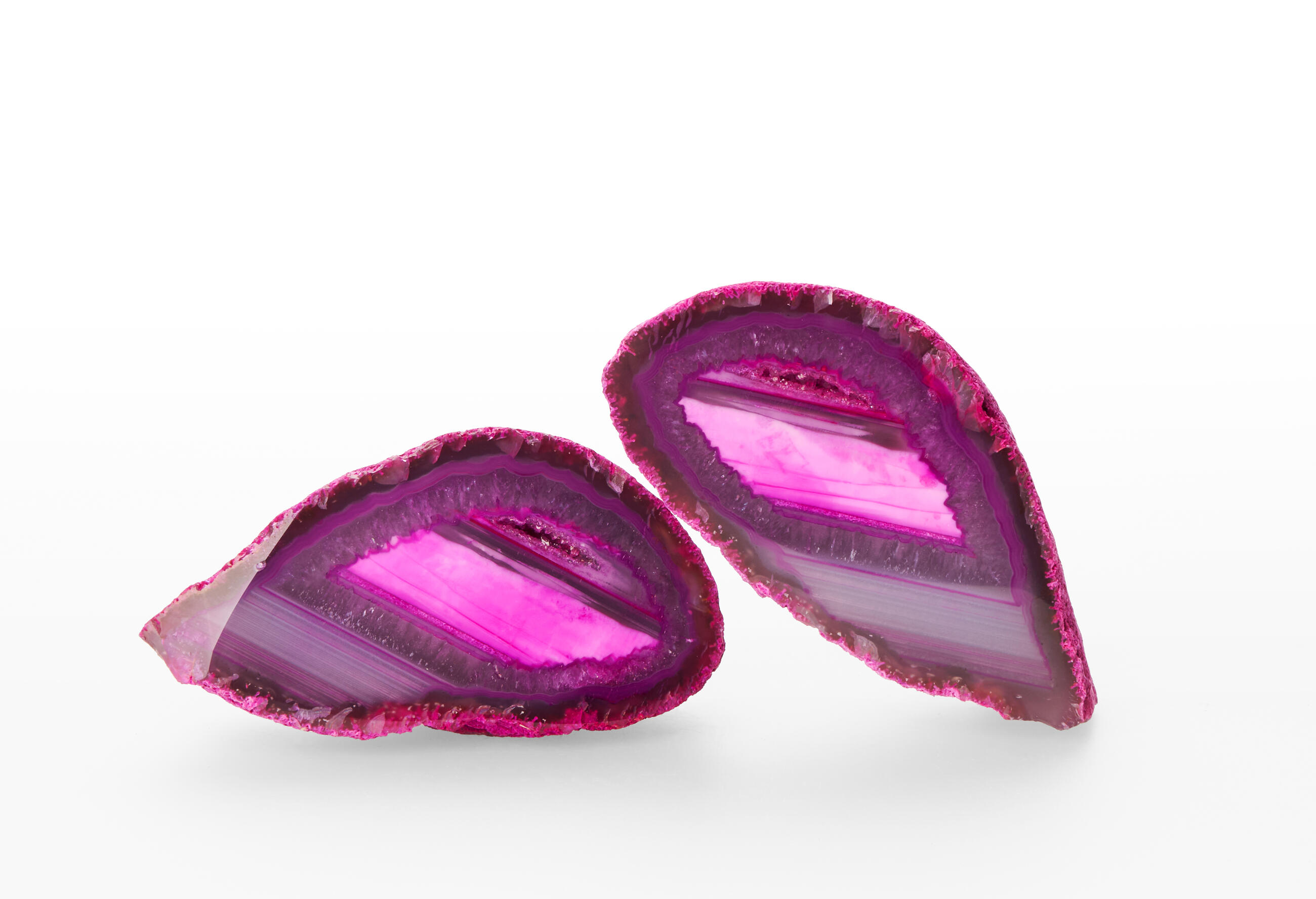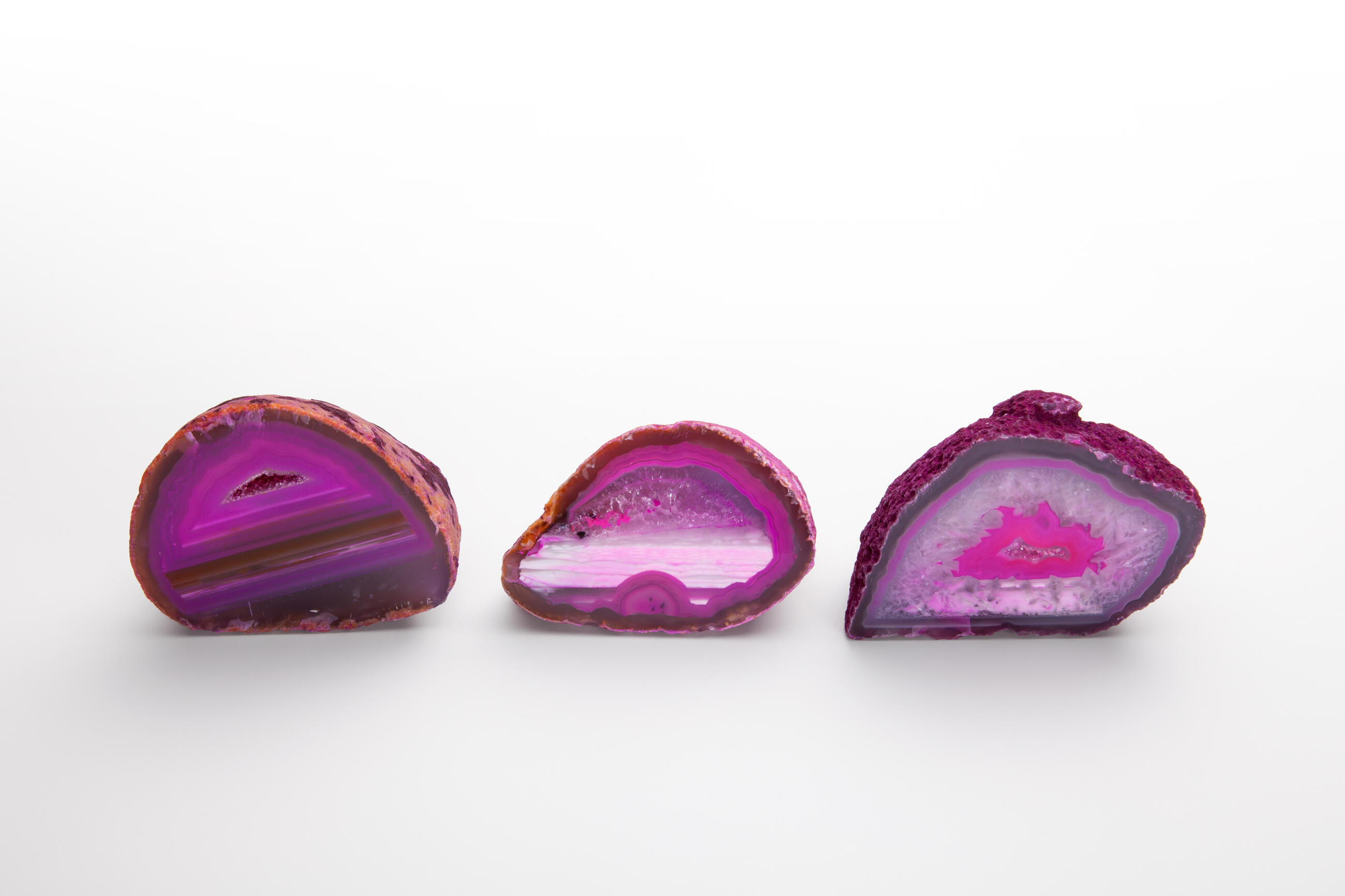 Back to overview
Agate Half Pink
Rough agates, which have been cut in halves and polished from the front side. Thanks to this treatment, the unique patterns and regular banded lines typical of agates can stand out. Some varieties form tiny little cavities with small crystals of quartz. Our agates are from Brazilian mines in Rio Grande do Sul.

Agates are minerals featuring many colourful variations. This agate shades charming pink tones. The mineral is opaque with a milky look.

Use: Our stones are charming interior adornments. In the exterior, they are perfect decorations for gardens. They are also suitable for mineralogist collections and exhibitions or even for further processing.

About the product: Agates are sold by weight; the price is per 1 kg. You can buy agate halves in pairs or as individual pieces. In B quality we offer a 25 kg package for an advantageous price. The weight of one piece ranges between approx. 0.1 and 0.5 kg.