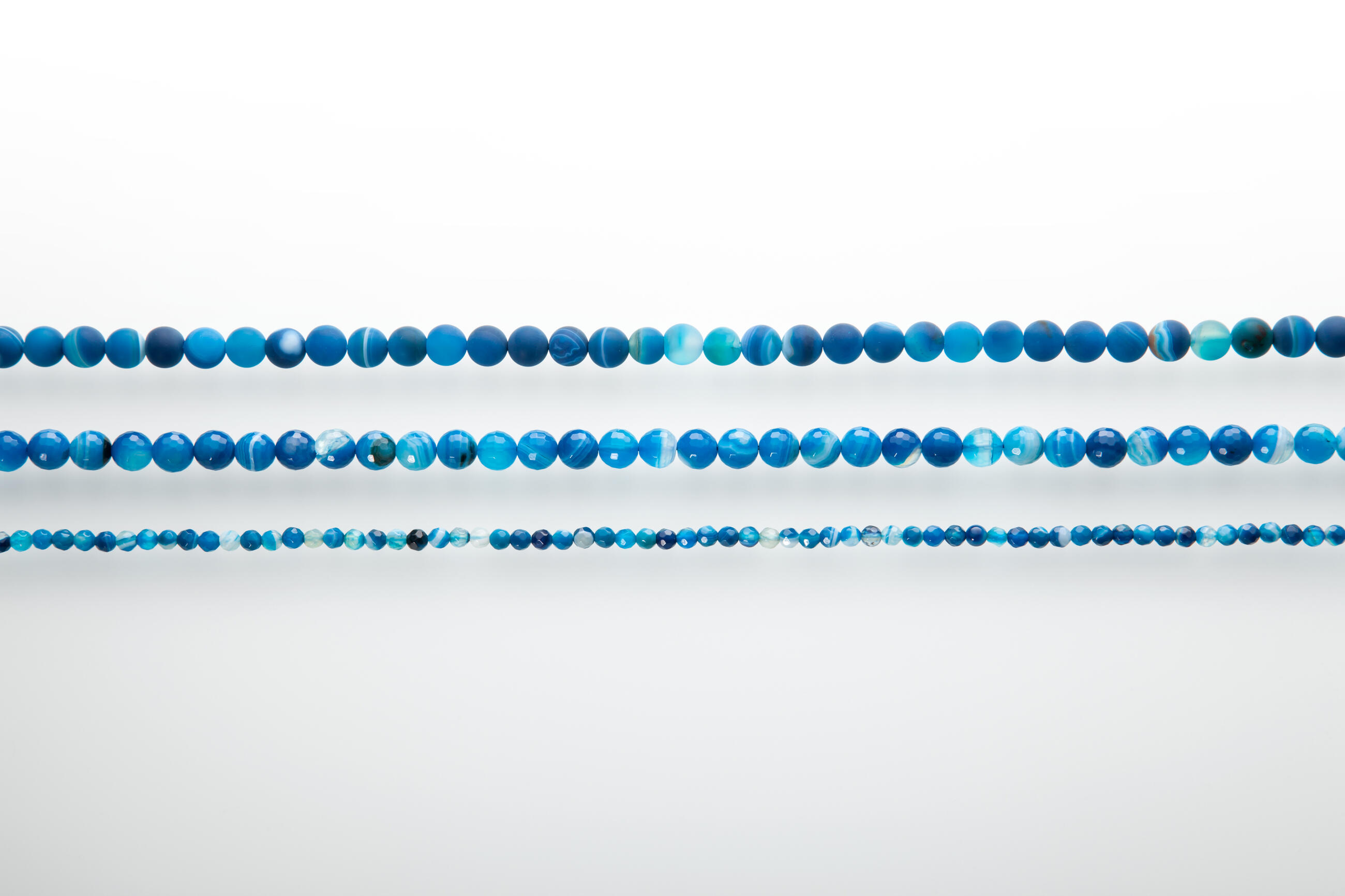 Back to overview
Agate Blue
Agates are noted for their intense colours and banded lines, and blue agate is no exception. The blue colour and impressive banded lines of this stone are achieved by cool-dye solutions, in which the stones are immersed for a couple of weeks. Our raw material is from Brazil.

If we look at its chemical structure, blue agate is a variety of chalcedony – a general name for fibrous, cryptocrystalline quartz.

About the product: Our loose strings are sold individually – each is 40 cm long. The products are packed in standard shipping packages.