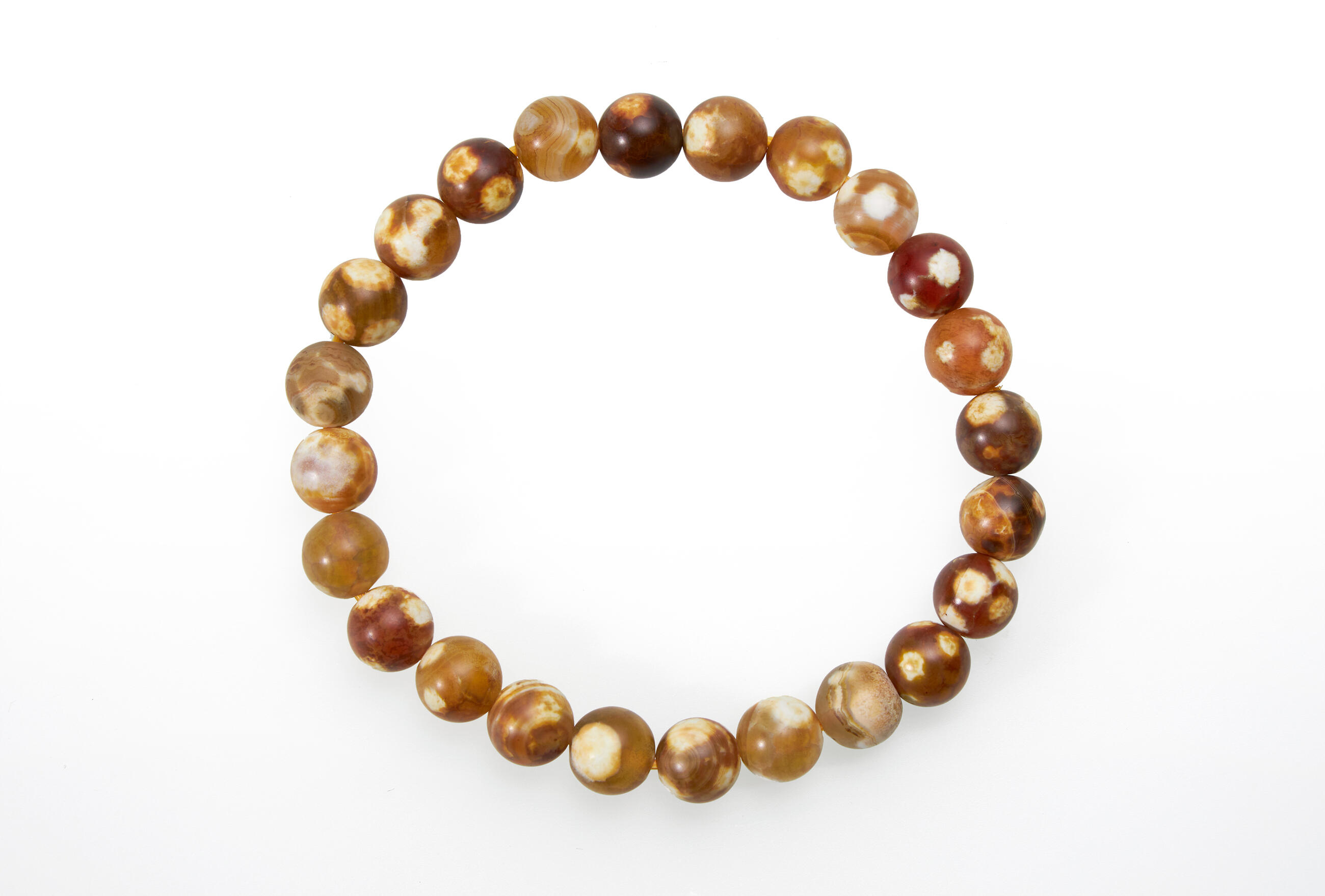 Back to overview
Agate Fire Bead Matt
Fire agate is a very rare gemstone. In Brazil, it is mined in the South, from the deposits of the Rio Grande do Sul. The name of this agate is no coincidence as the fire agate shines with bright red colour. The colour is a result of small-grained ferric pigments of goethite, limonite, or hematite in the agate's structure. Fire agate is distinctive for its attractive pastel colours and extraordinary, rounded inner structure, which is a result of silica gel solidification. It is a precious mineral getting special fire treatment, which creates microfractures similar to the natural stones. However, the manufacturers keep the exact technique in secret.

Special conditions/ treatment: Please do not soak fire agate in salt solutions as the microfractures of the agate may fill with salt, and the desired effect could be lost.

About the product: The bracelets are made from beads 4, 8 or 10 mm. The bracelets are sold either individually or in a package with 2, 3 or 5 pieces. You can choose a package for a reduced price. The bracelets are 19 cm long.