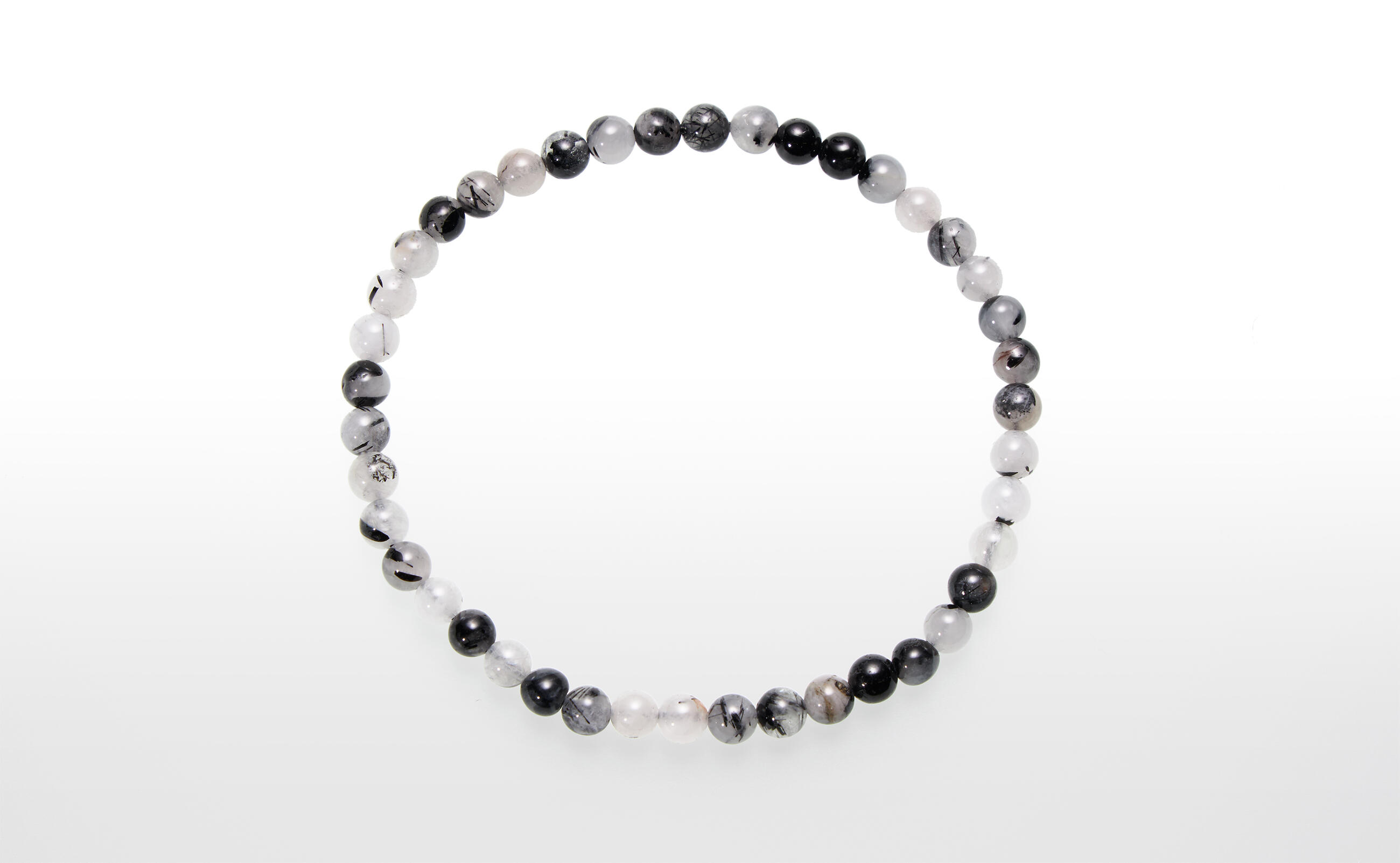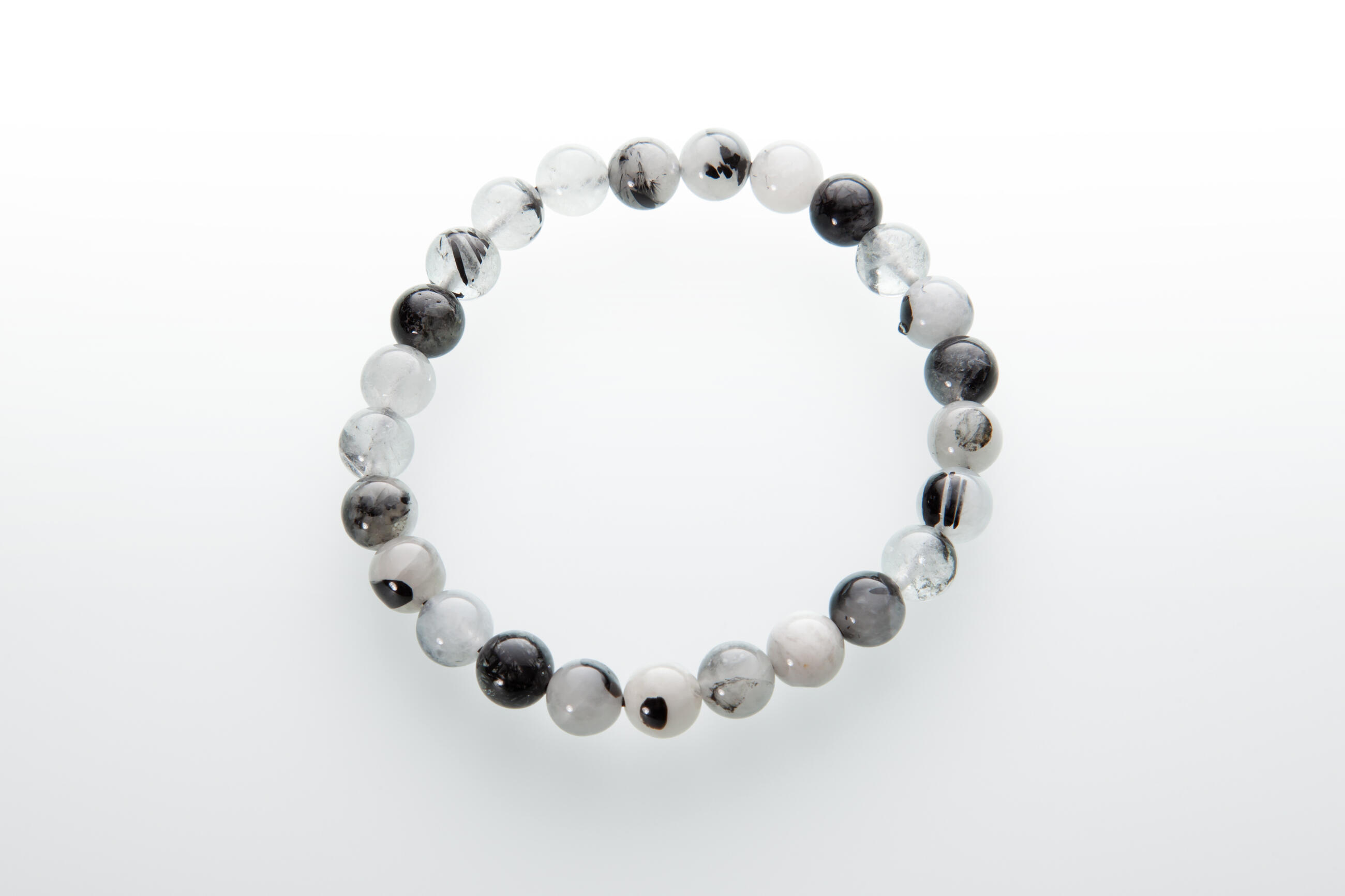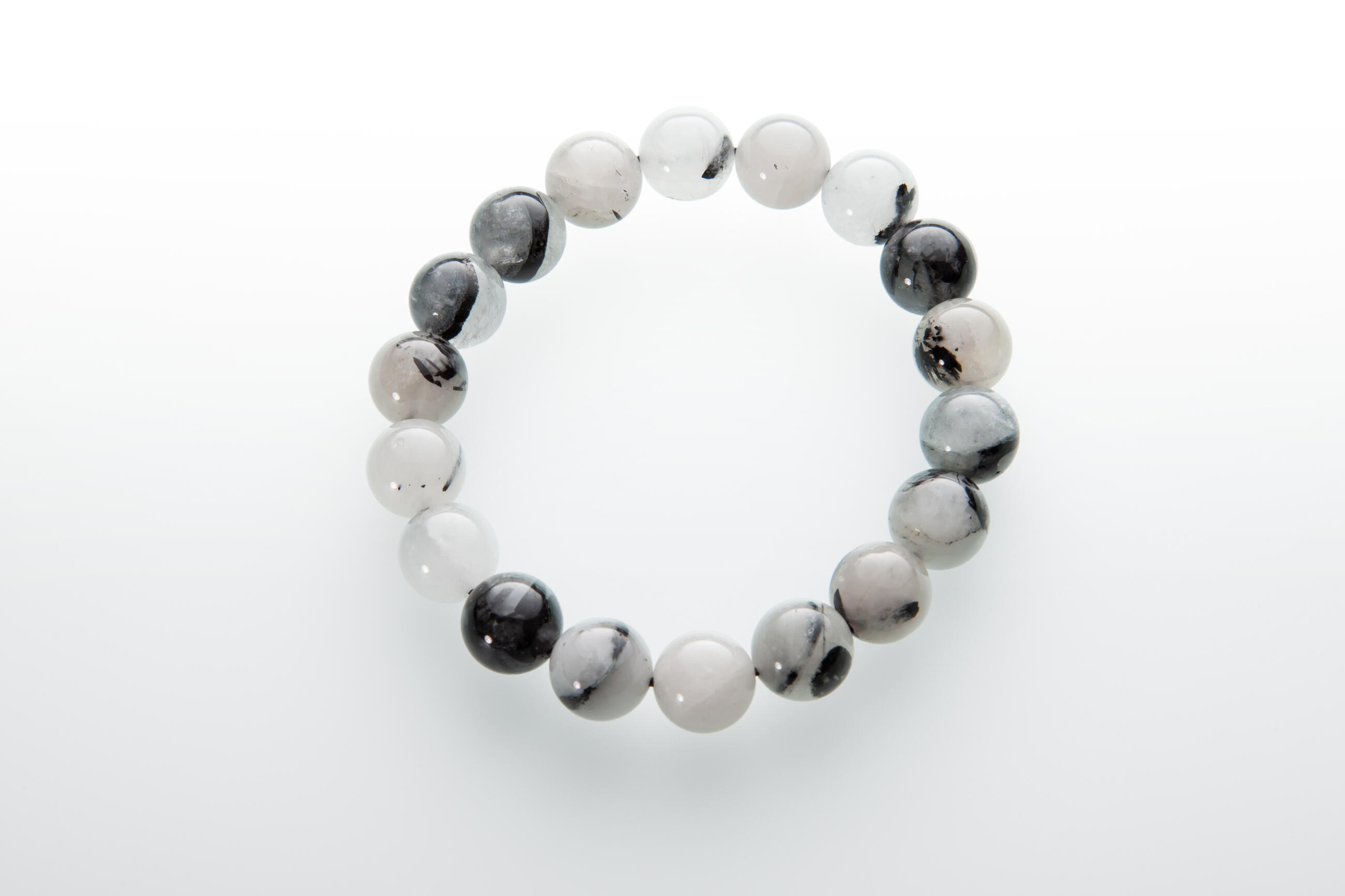 Back to overview
Rock Crystal with Tourmaline Bead
Crystal is one of the most popular minerals. It has been known to people since ancient times. In the past, people made instruments and cult objects from crystal, while today the mineral is used in optics, electronics and of course in jewellery.

Crystal with tourmaline inclusions is hidden in deposits with a high concentration of boron. These include either black shorl or brown dravite – tourmaline varieties. In rare occasions, we can find colour varieties like rubellite (pinkish-red), verdelite (green) and indicolite (blue). The minerals are from Minas Gerais in Brazil.

About the product: The bracelets are made from beads 4,8 or 10 mm. The bracelets are sold either individually or in a package with 2, 3 or 5 pieces. You can choose a package for a reduced price. The bracelets are 19 cm long.