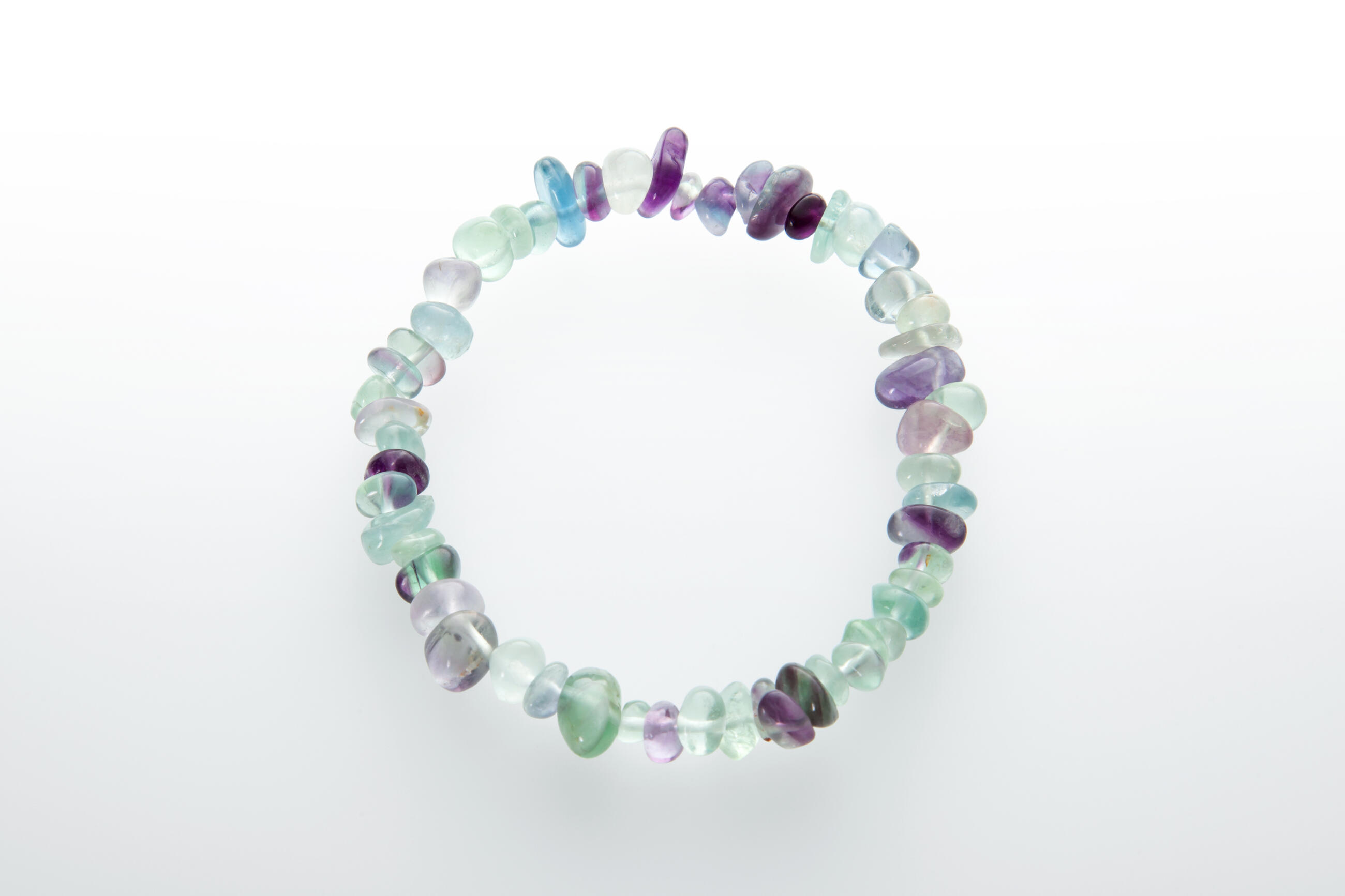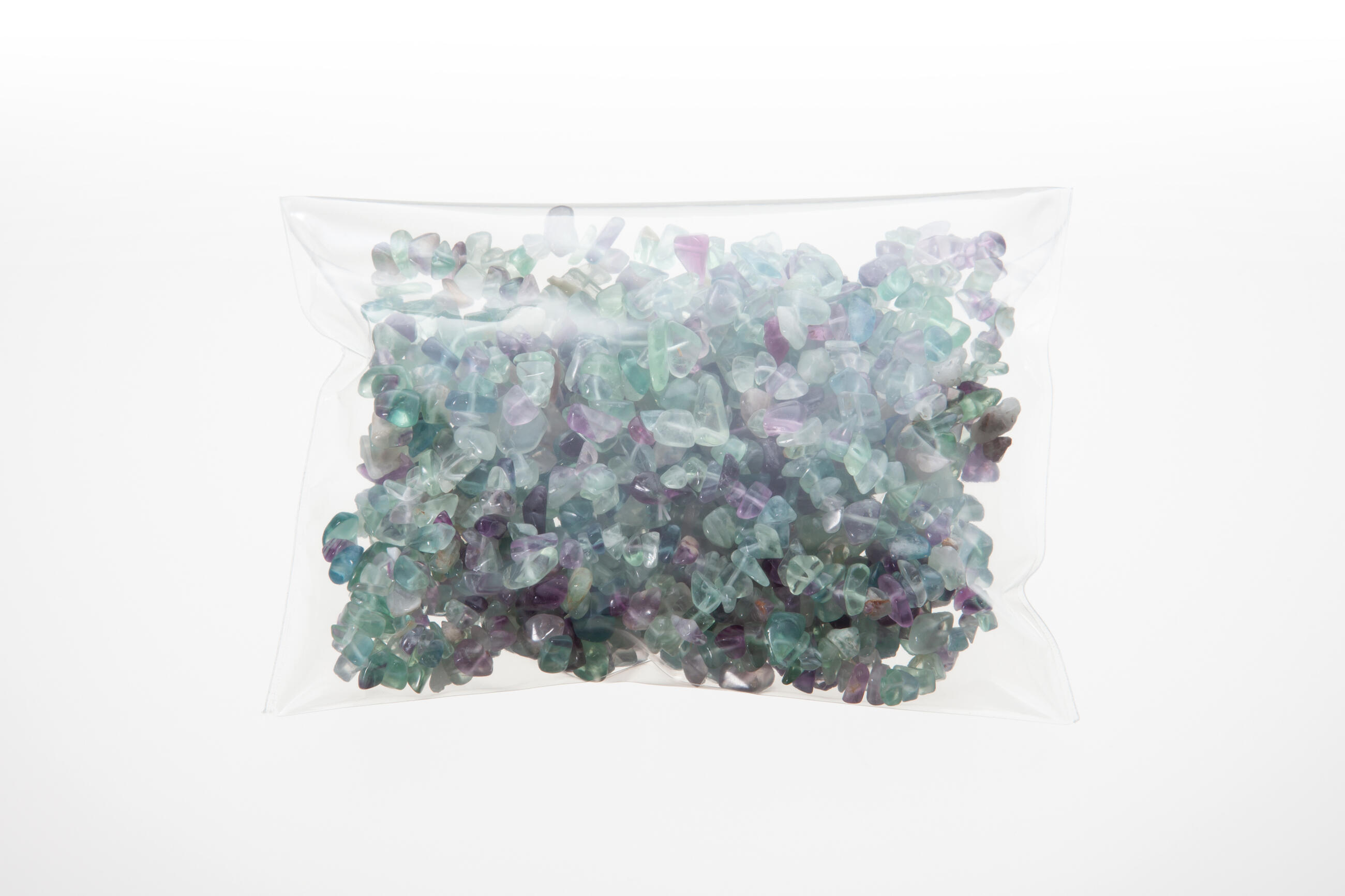 Back to overview
Fluorite Rainbow Chips
Fluorit vybarvený jako duha. Tento druh skutečně doprovází úchvatná škála barev linoucí se v odstínech fialové, zelené a bílé. Jednotlivé barevné úseky se navíc často zonálně střídají, což z něj dělá velmi oblíbený kousek mezi sběrateli. Původ sahá do provincie Sichuan v Číně, surovina dosahuje kvality AA.

Z hlediska složení jde o fluorid vápenatý.

About the product: The bracelets are made from irregular tiny gemstones. The bracelets are sold in a package with 3 or 5 pieces. You can choose a package with 50 pieces for a reduced price. The bracelets are 19 cm long.