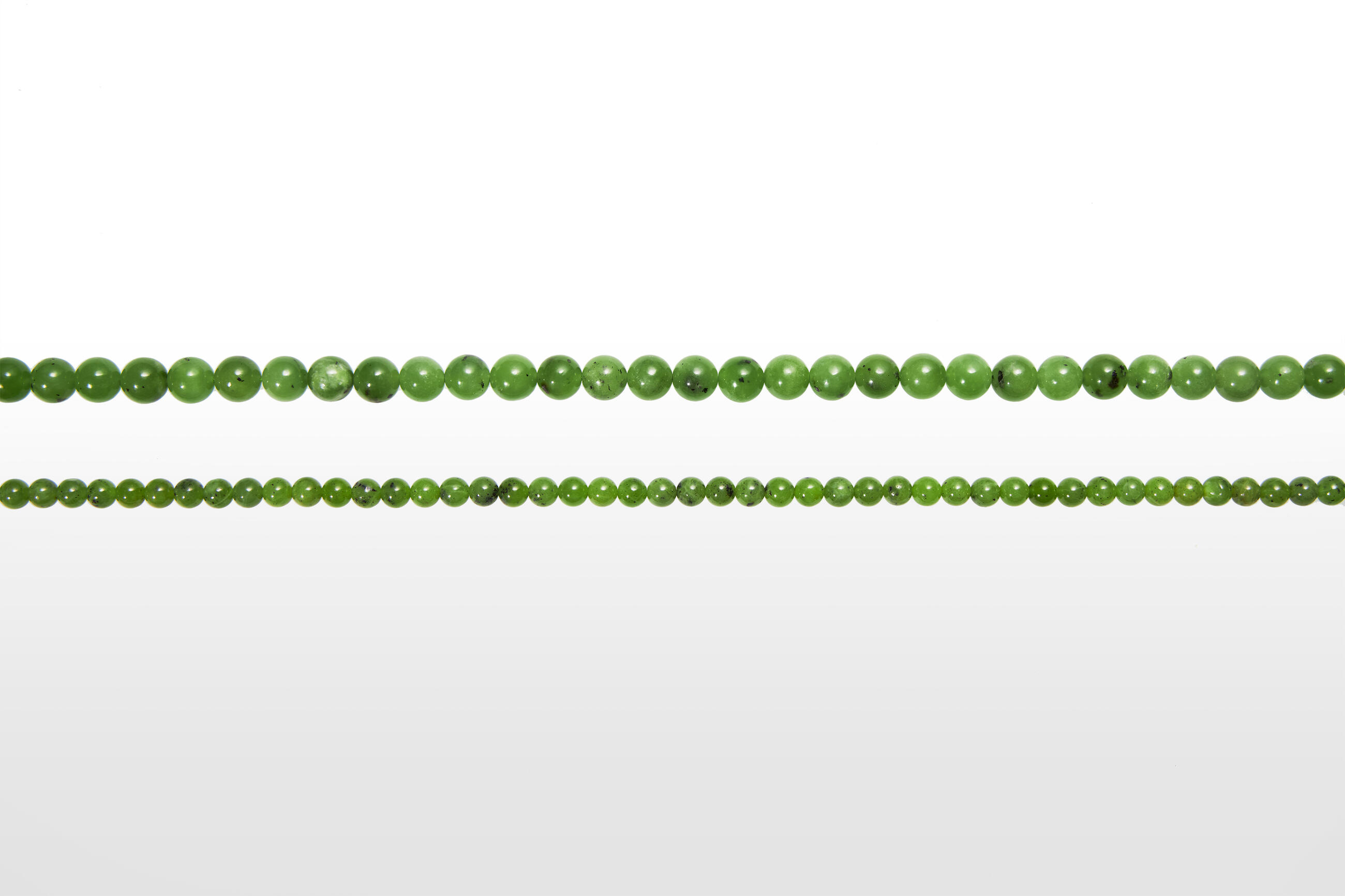 Back to overview
Nephrite
Nephrite is a charming stone shading in striking green colour. Quite rarely, you can get a white variety. When polished, nephrite catches one's eye with its perfectly vitreous lustre. Our nephrite is from Canada.

If we look at its chemical structure, nephrite is a variety of amphibole.

About the product: Our loose strings are sold individually – each is 40 cm long. The products are packed in standard shipping packages.