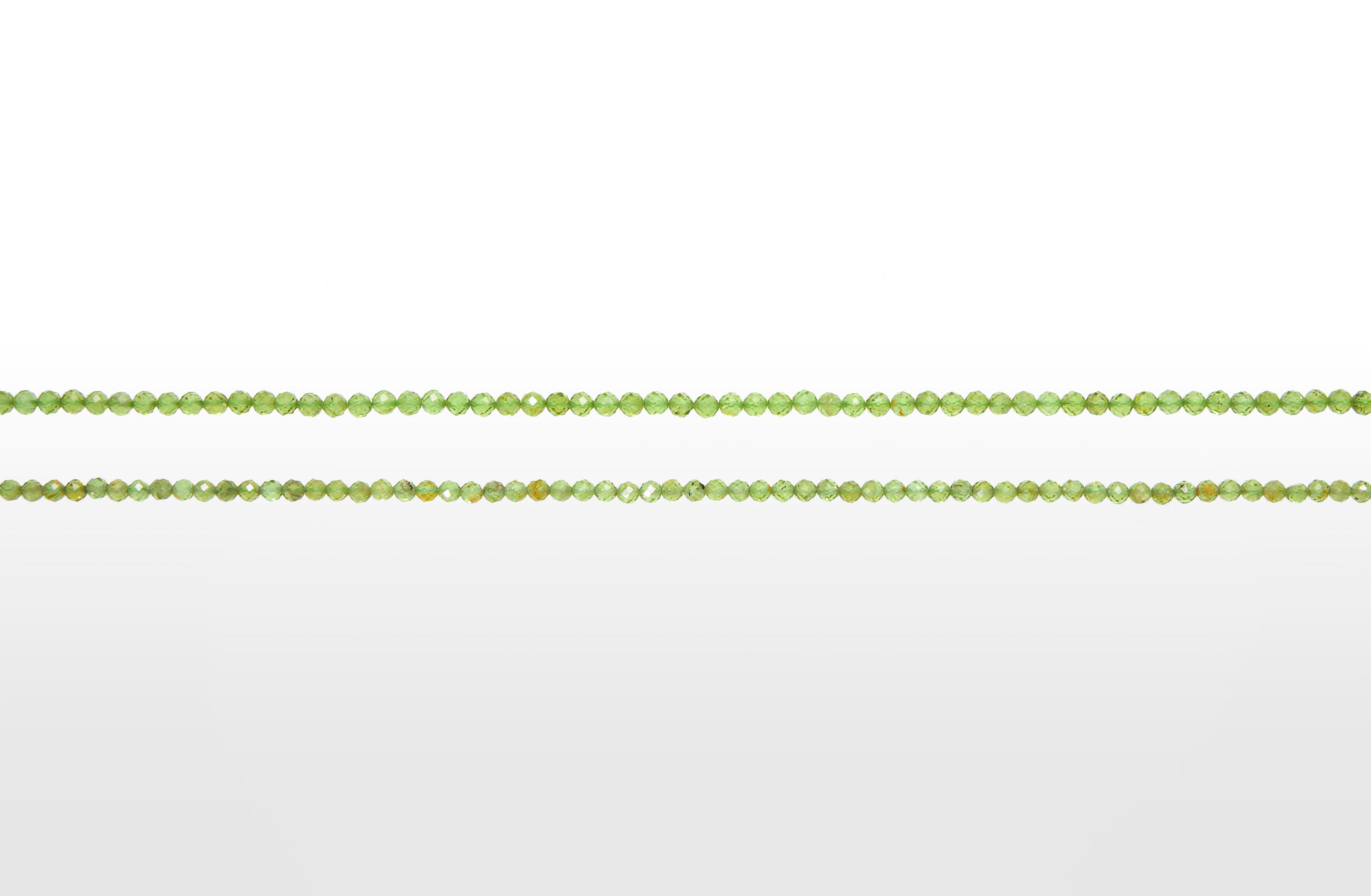 Back to overview
Peridot
As its name suggests, olivine shades in a beautiful olive green colour. You may also know this mineral as peridot, chrysolite or Crusader's stone. The colour intensity of olivine is influenced by the amount of magnesium and iron in its structure – the more iron in the stone, the deeper its green colour.

If we look at its chemical structure, olivine is magnesium–iron silicate.

About the product: Our loose strings are sold individually – each is 40 cm long. The products are packed in standard shipping packages.