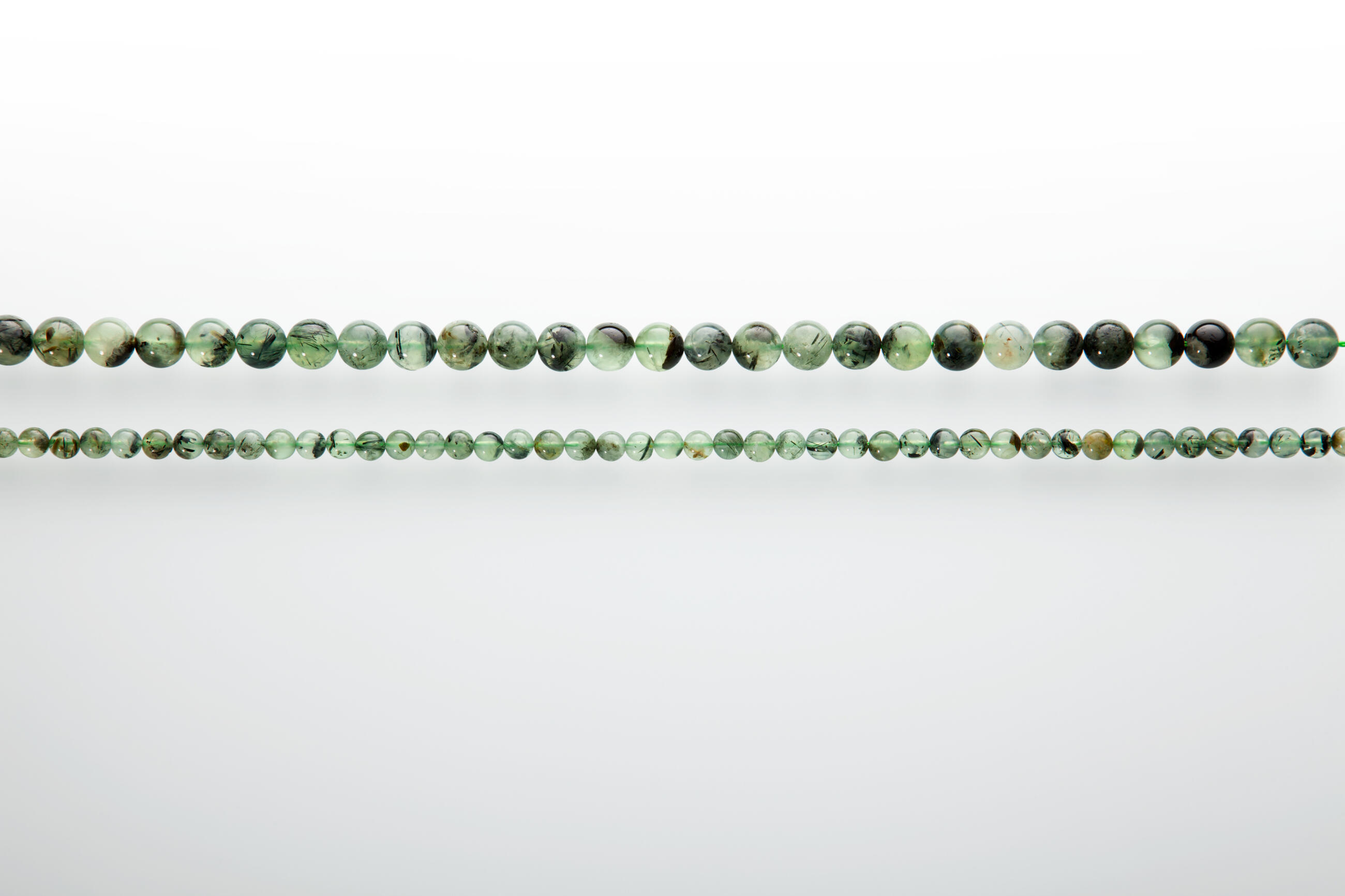 Back to overview
Prehnite with Epidote
Prehnite usually comes colourless, grey-white or green and always with a vitreous lustre. It was discovered in 1788 by Colonel H. von Prehna (thus the stone's name) in South Africa, where you can find deposits of beautiful green prehnite. Mali, China and Czechia are among other localities. Our stones are from South Africa.

If we look at its chemical structure, prehnite is a silicate of aluminium and calcium.

About the product: Our loose strings are sold individually – each is 40 cm long. The products are packed in standard shipping packages.