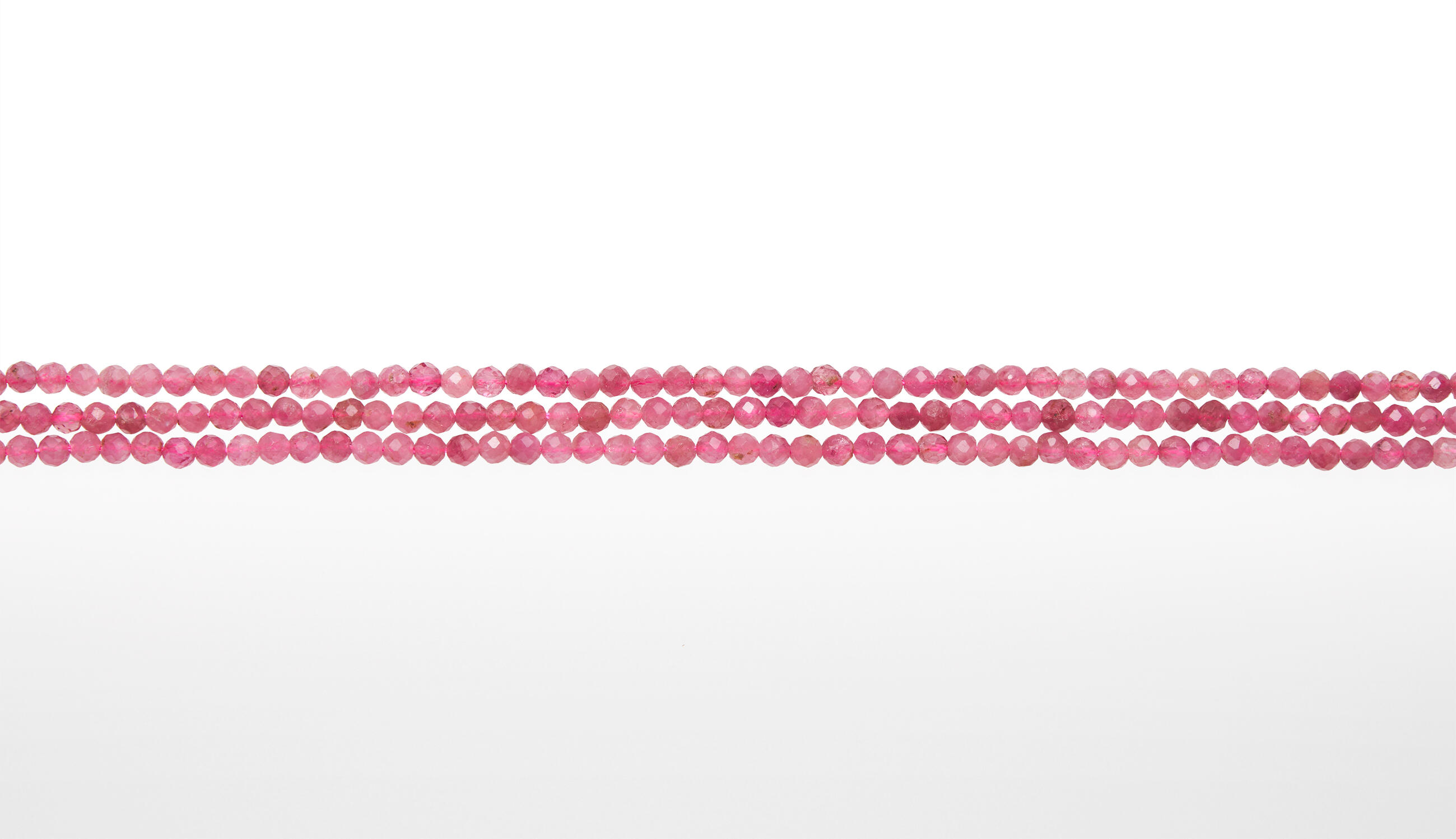 Back to overview
Rubellite
Rubellite is a rare pink variety of tourmaline. The mineral is formed by long crystals. The more transparent pieces with deeper colour are the most valued. You can find its deposits in Mozambique, Madagascar, Brazil or Russia.

The chemical structure of tourmalines is variable with many admixtures in their structure. Rubellite pink colour is influenced by manganese oxides.

About the product: Our loose strings are sold individually – each is 40 cm long. The products are packed in standard shipping packages.