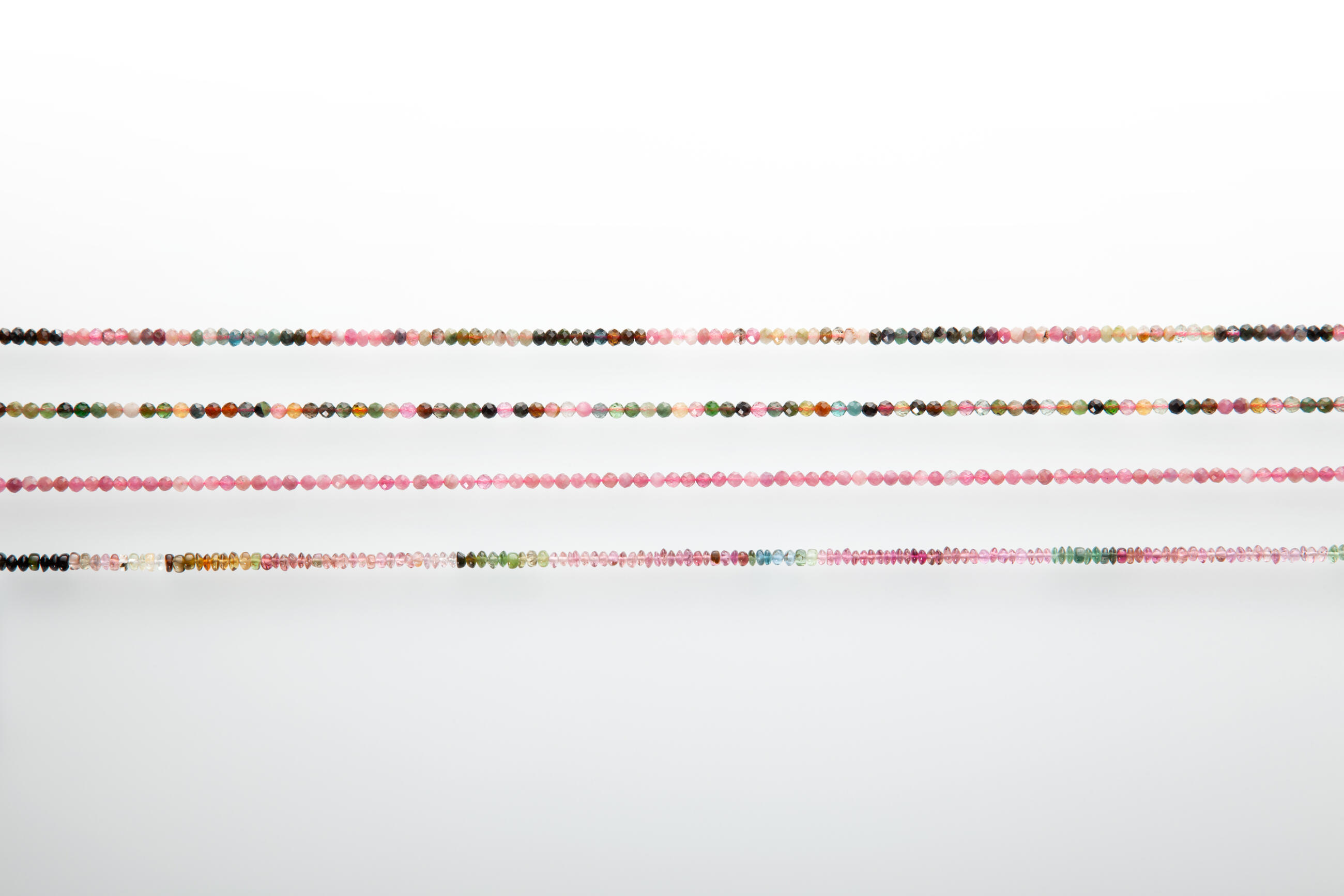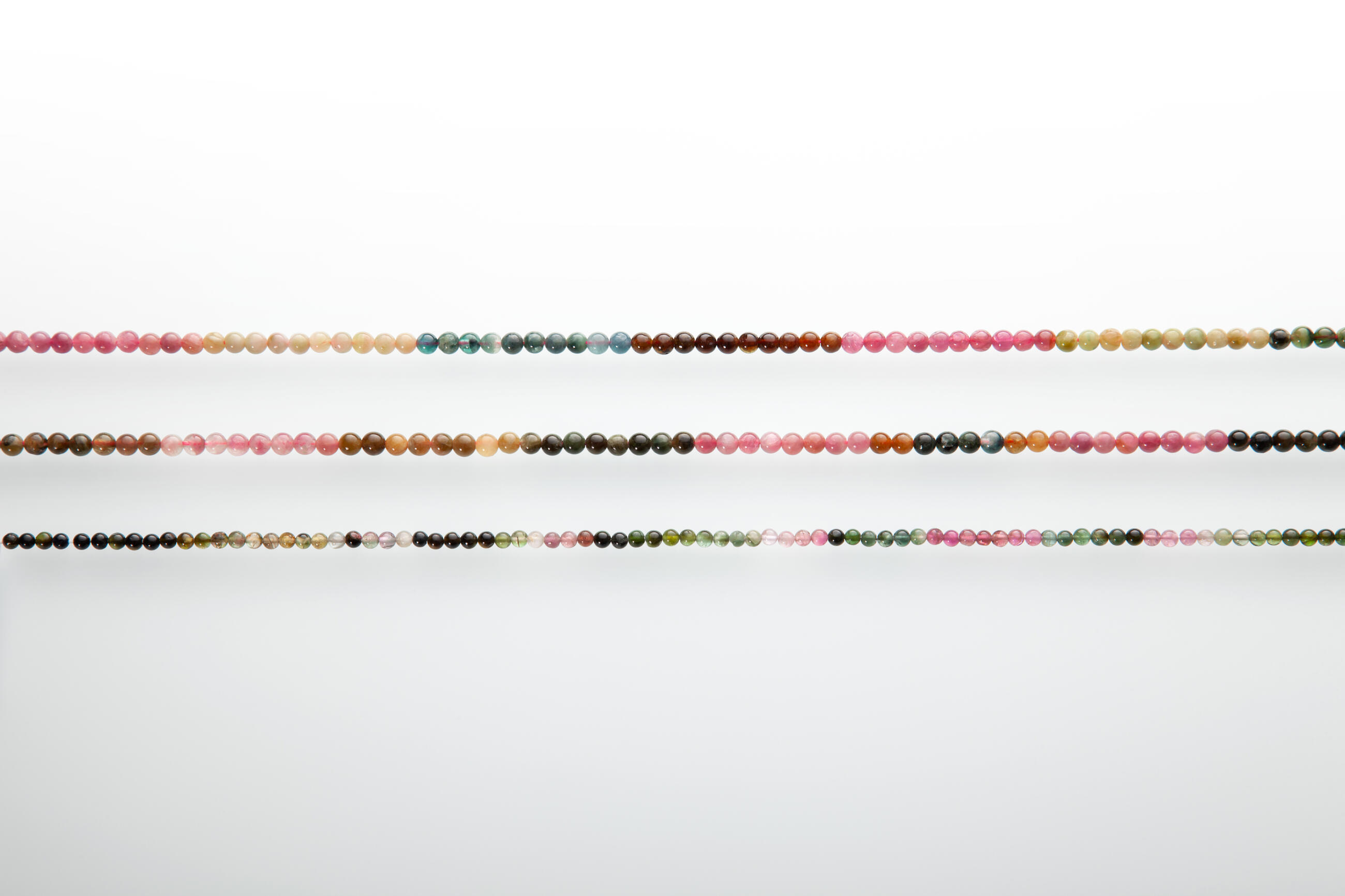 Back to overview
Tourmaline Multicolour
Multicolour tourmaline is all about its colourful design. There is no other mineral, which can compete with multicolour tourmaline in colour variability. It shades from striking red, pastel pink or peach shades as well as in deep emerald green, yellow or deep blue colour. Such heterogeneity is influenced by the stone's variable structure. It is popular in jewellery, and you can find its deposits in the USA, China, Brazil, Madagascar or Afghanistan.

Chemical structure of tourmaline is variable, with many admixtures.

About the product: Our loose strings are sold individually – each is 40 cm long. The products are packed in standard shipping packages.