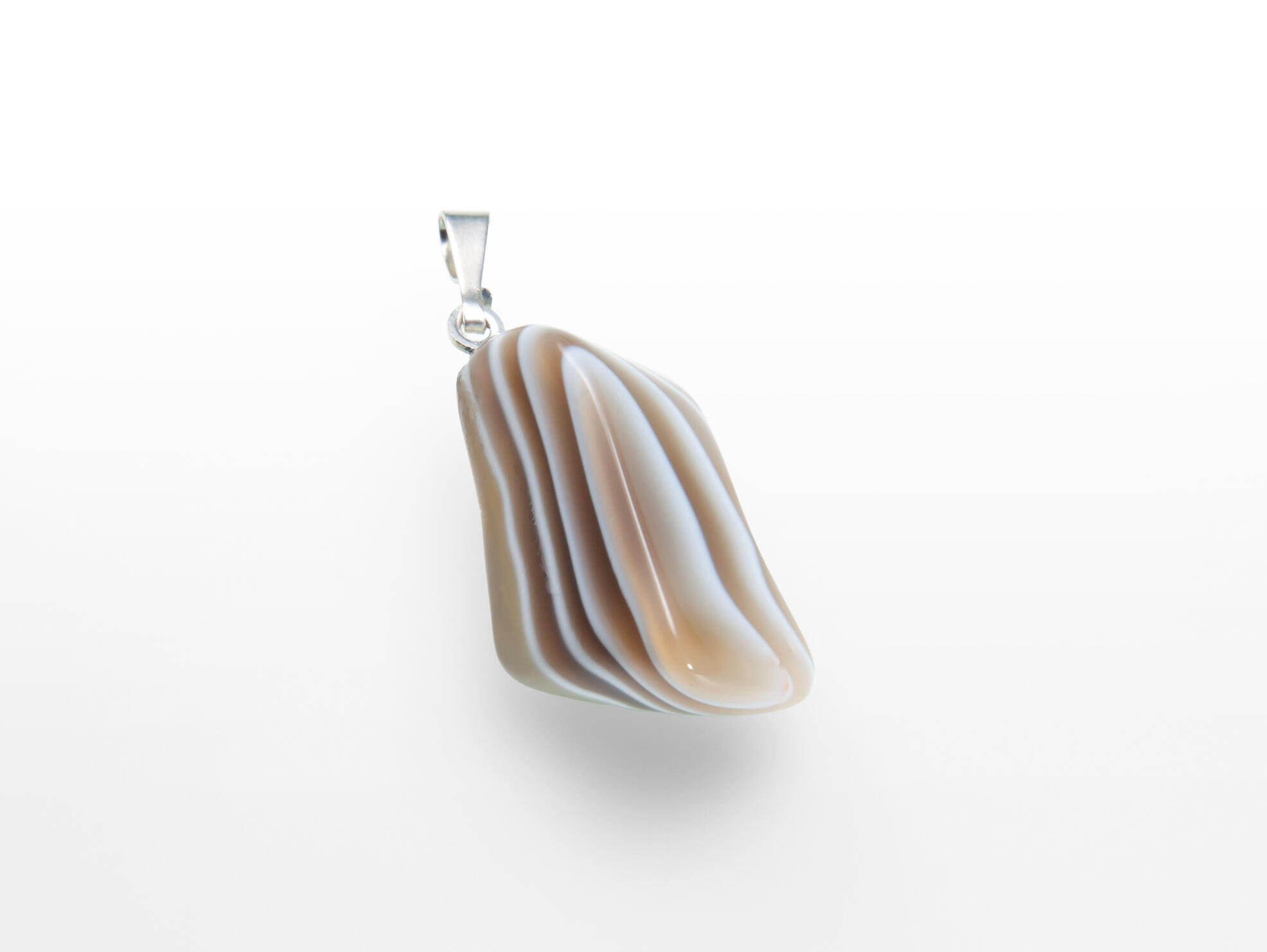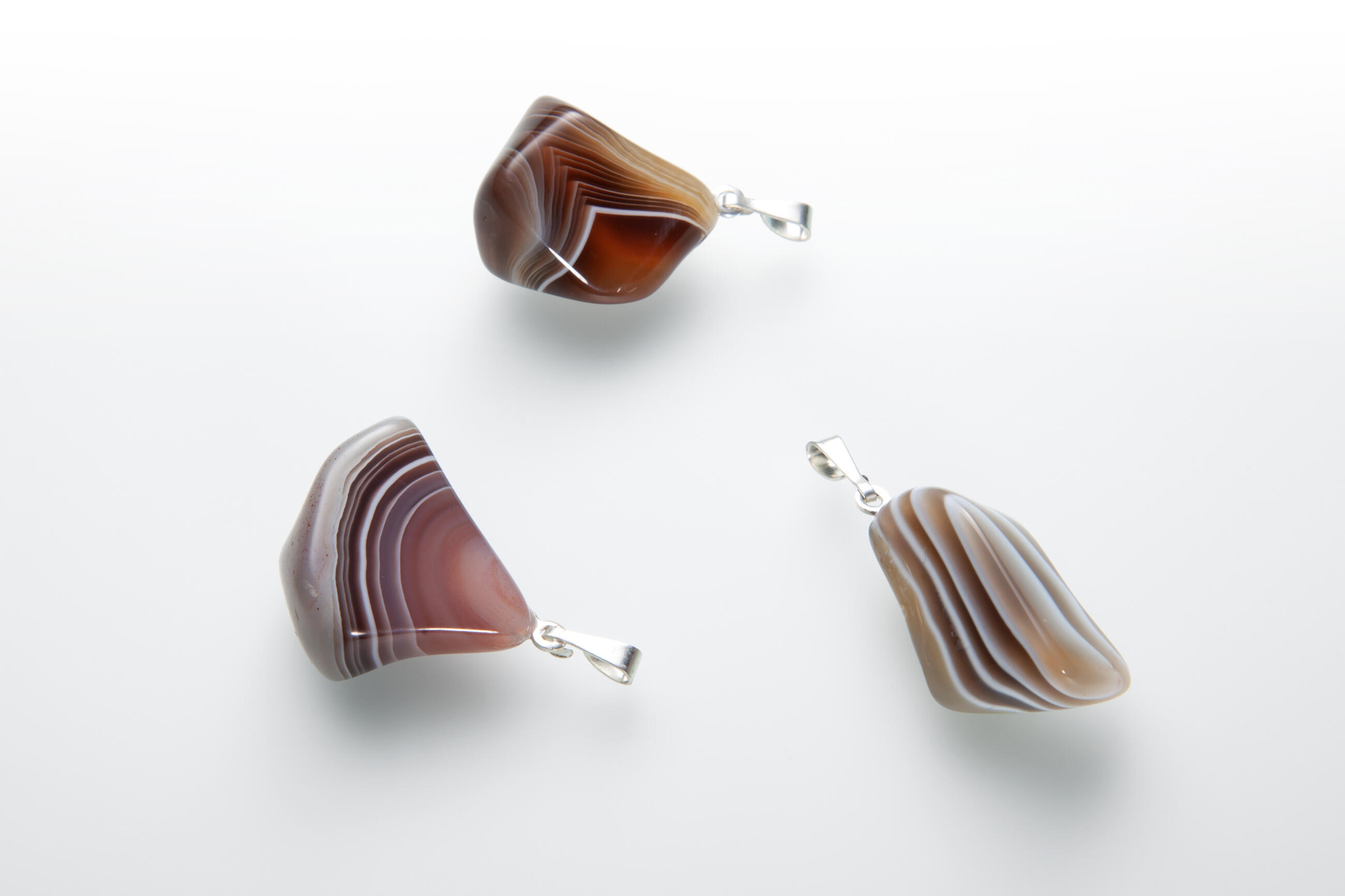 Back to overview
Agate Grey Botswana Tumbled Pendant
Grey agate is one of the gems that are only available from collections, as the government of Botswana has banned the export of rough agates. Botswana agate has striking banded lines. The sharp contrast between white and dark banding is often accompanied by a red centre (dyed with iron oxides) shaping the overall dynamic character of the stone.

Special conditions/ treatment: There is no need for special handling with grey agate.

About the product: To make pendants we use our tumbled stones in size M and S and quality jewelry components made in Czech republic. The locket bail is made of silver plated brass and it does not contain nickel. The pendants are packed in plastic bags with 10 pieces each, but you can also choose a 100 pcs package for and advantagenous price. Pendants in size S are available only in a bulk package.