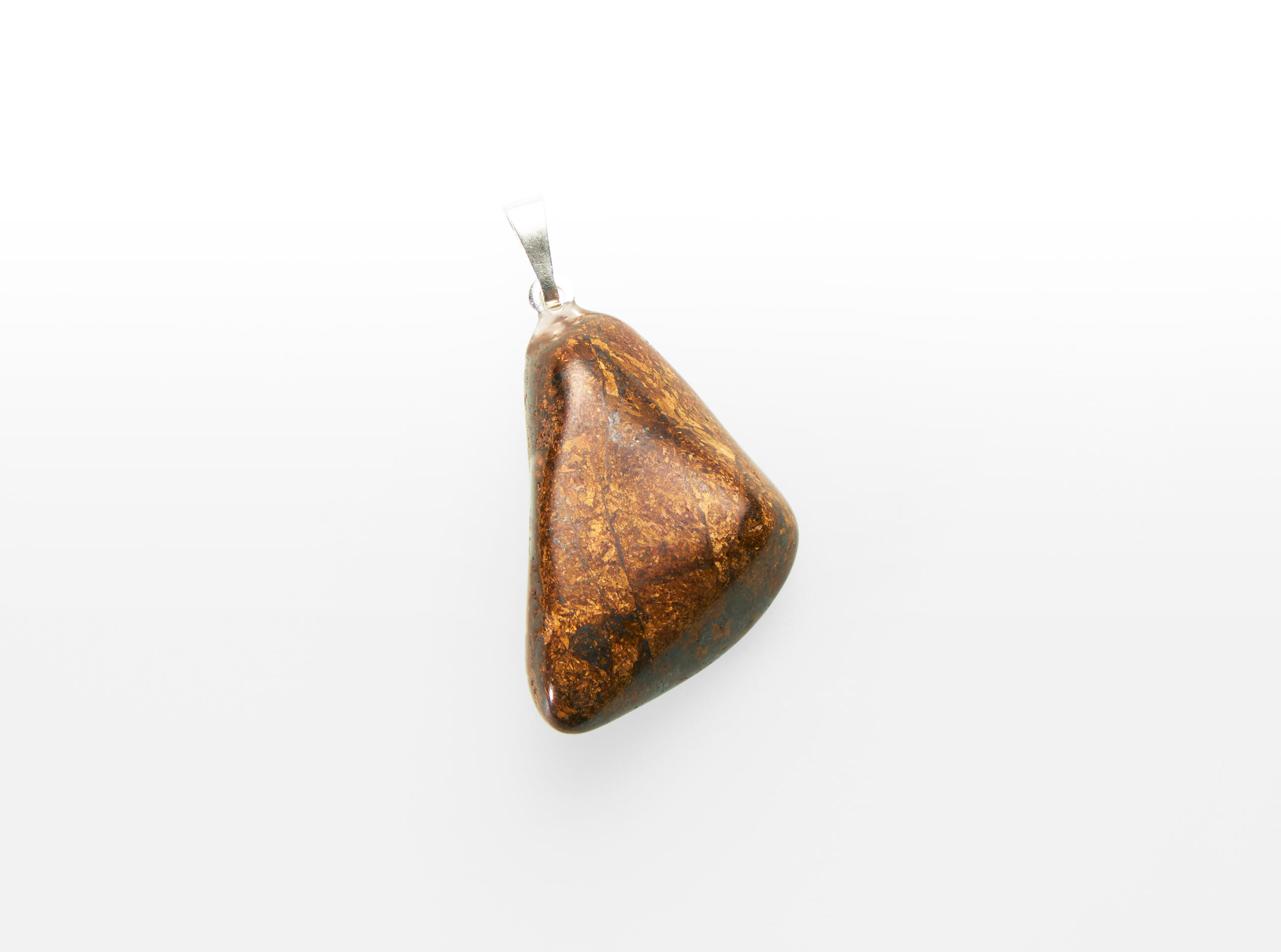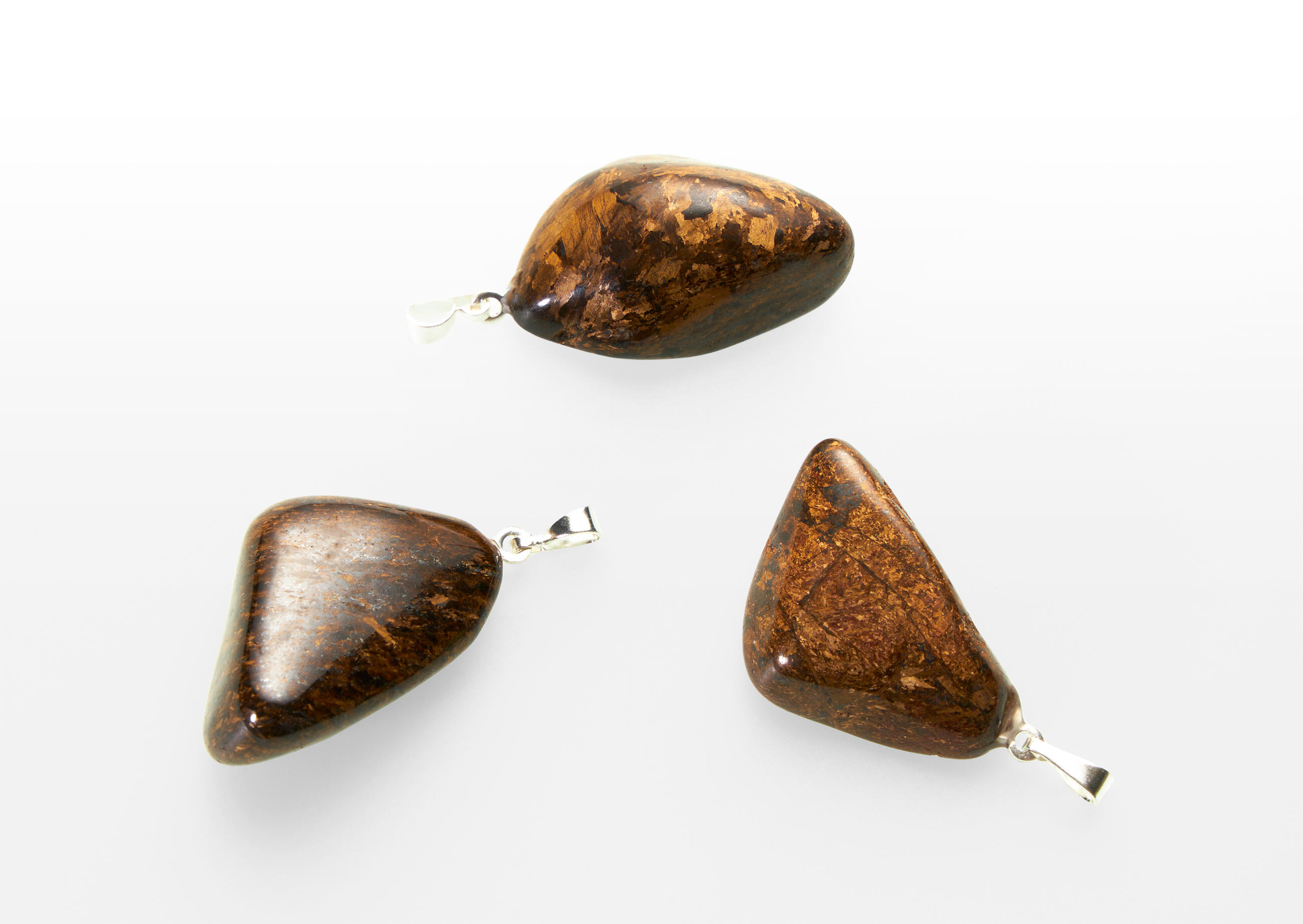 Back to overview
Bronzite Tumbled Pendant
Bronzite belongs to the diamond pyroxene group of minerals. It is, in fact, a variety of enstatite, but with iron. Raw bronzite is mined in Goiás, Brazil. As its name suggests, this stone is of bronze look. The more iron in the bronzite, the deeper its bronze colour. If the stone is adequately oriented, you can see the highly metallic lustre of its crystal grains.

Special conditions/ treatment: Please, do not clean bronzite with chemical detergents as it may lose its lustre.

About the product: To make pendants we use our tumbled stones in size M and S and quality jewelry components made in Czech republic. The locket bail is made of silver plated brass and it does not contain nickel. The pendants are packed in plastic bags with 10 pieces each, but you can also choose a 100 pcs package for and advantagenous price. Pendants in size S are available only in bulk package.