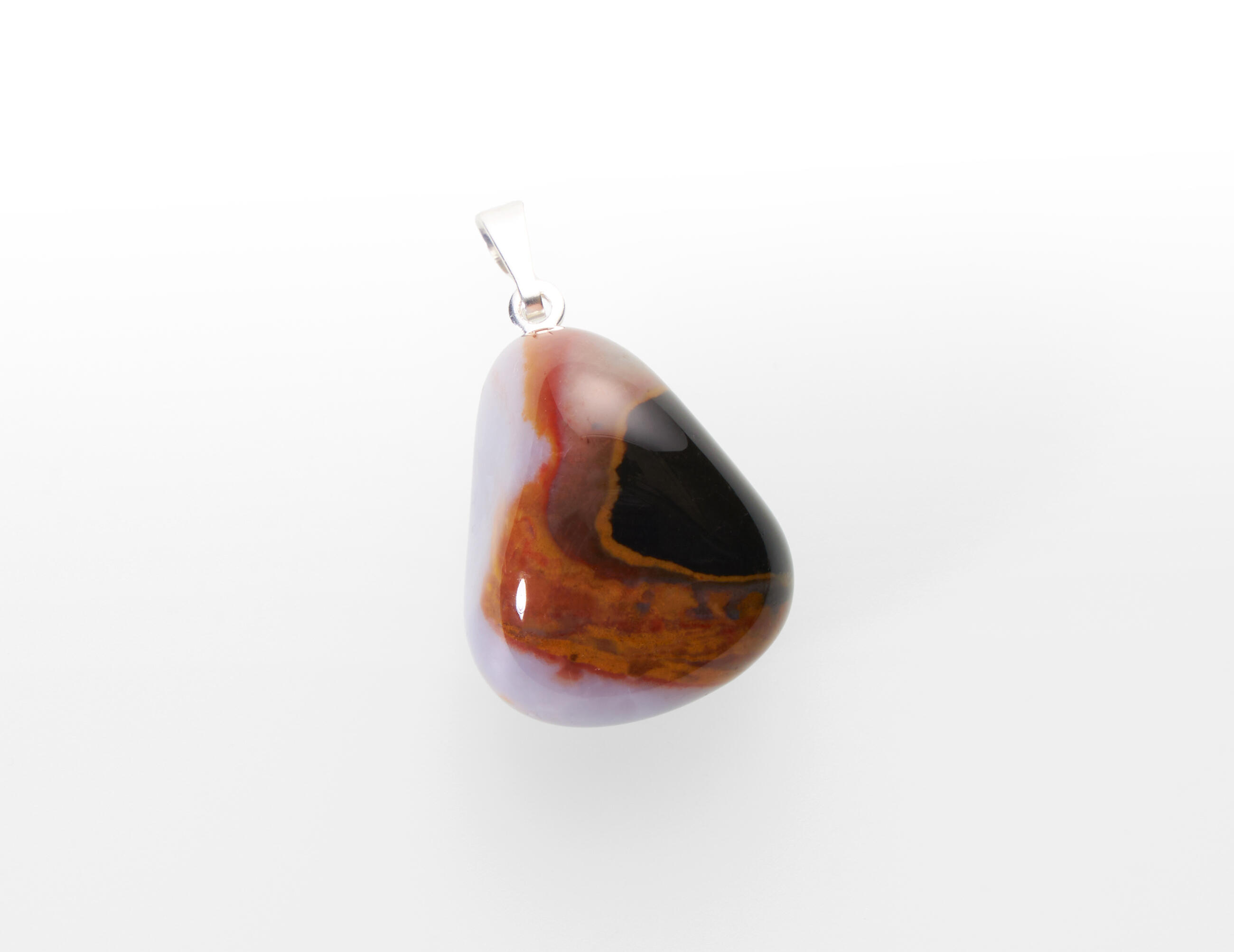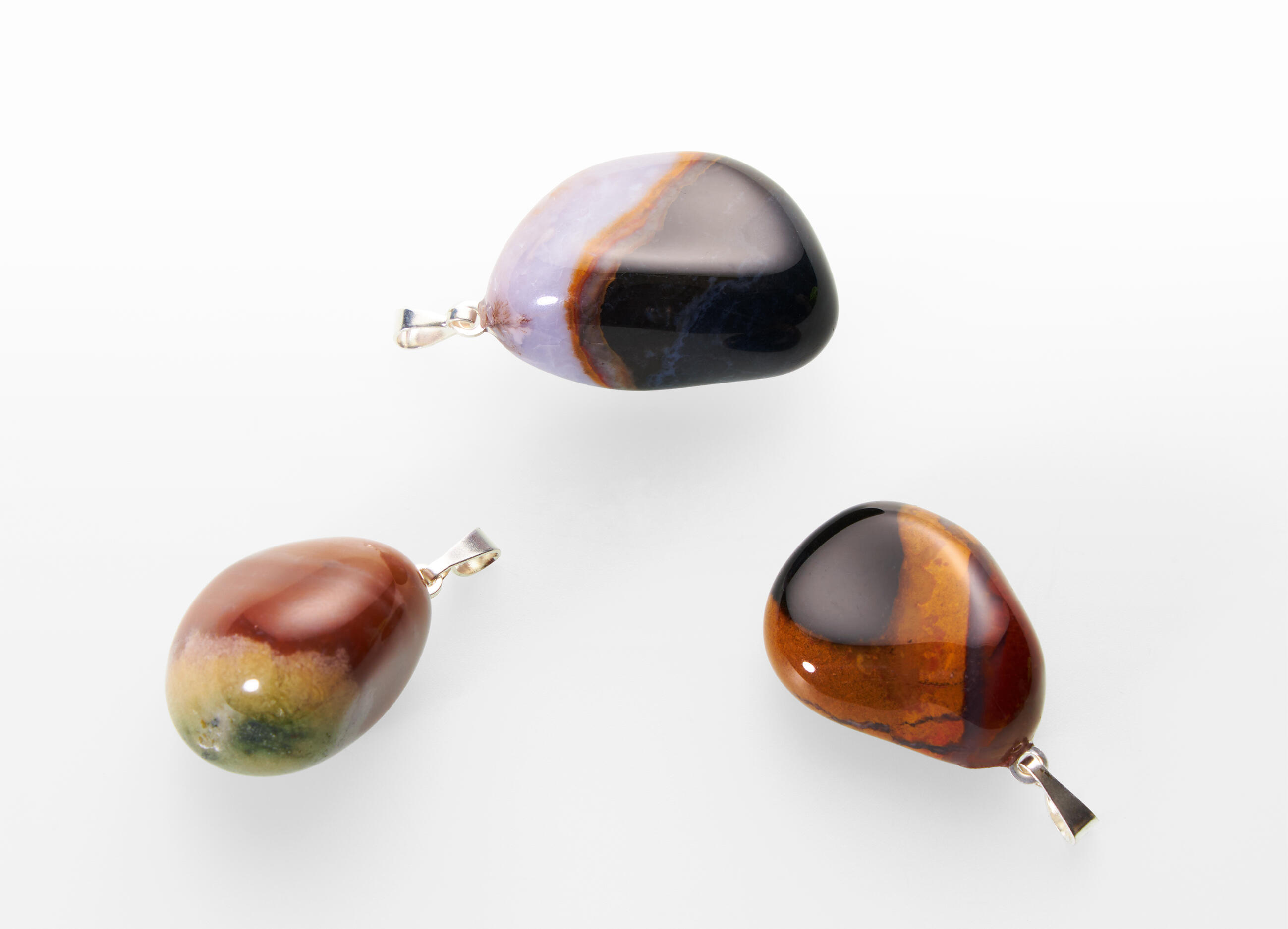 Back to overview
Sardonyx Tumbled Pendant
Sardonyx is a marvellous variety of agate. Its name is derived from Sardy harbour in Anatolia, where ships loaded with gemstones sailed from India to Greece. Like agate, sardonyx used to be a popular material for cameos, intaglios (small plates with engraved image) and seals. You can recognise sardonyx for its alternating red-brown, black or grey-white banding; but you can also spot purple, yellow, green and other colours. Due to its captivating colourful design, the stone has quickly become popular amongst jewellers and collectors. The stone comes from India.

Special conditions/ treatment: There is no need for special handling with sardonyx.

About the product: To make pendants we use our tumbled stones in size M and S and quality jewelry components made in Czech republic. The locket bail is made of silver plated brass and it does not contain nickel. The pendants are packed in plastic bags with 10 pieces each, but you can also choose a 100 pcs package for an advantagenous price. Pendants in size S are available only in bulk package.