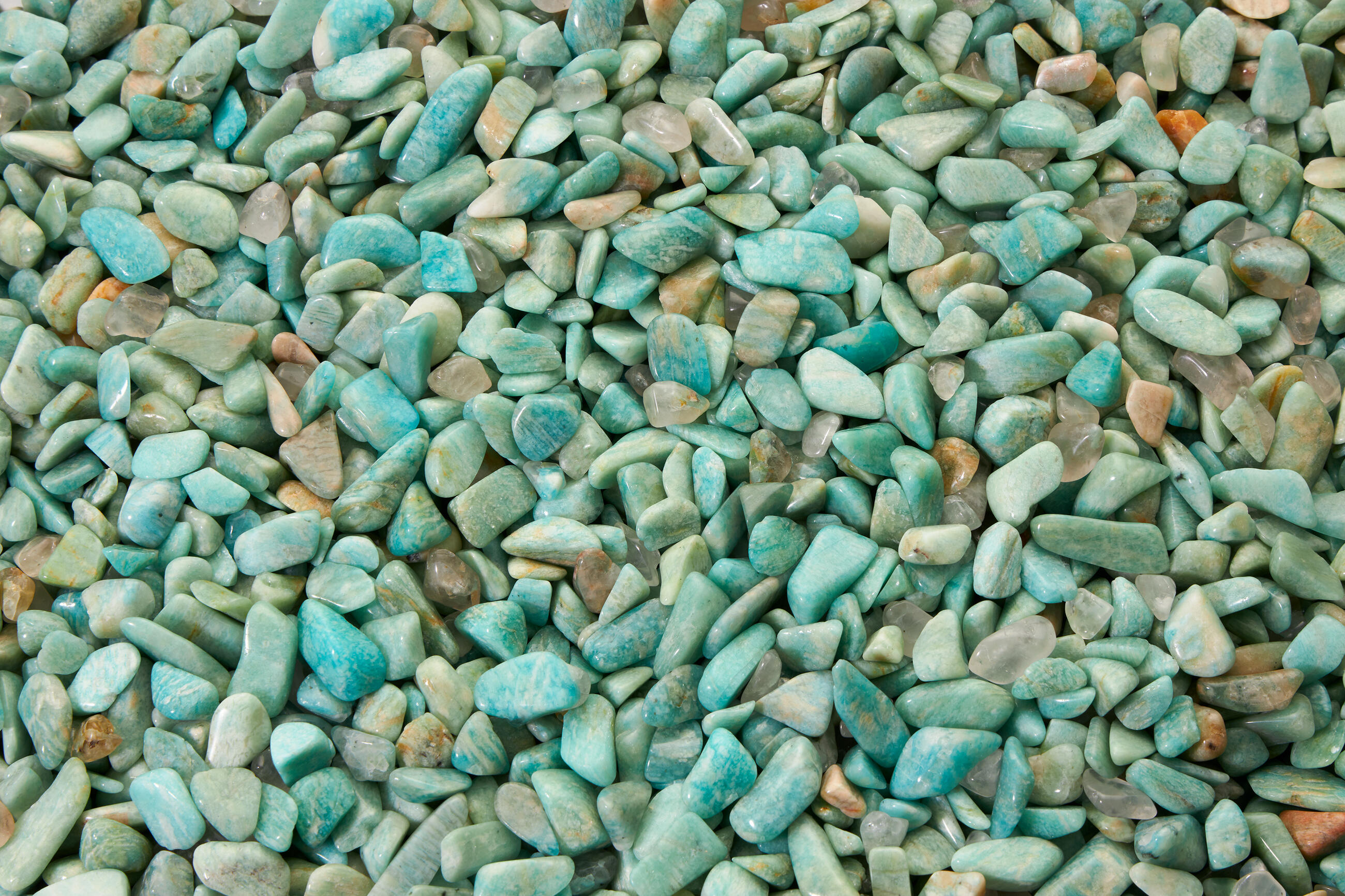 Back to overview
Amazonite Brazil
Namibian amazonite is a rare, green variety of potassium feldspar (microcline) with small amount of rubidium oxide. Amazonite´s name is derived from the deposits along the Amazon River. This variety comes from Brazil.

Special conditions/ treatment: Amazonite is a fragile stone with high cleavage; therefore, it needs careful handling and stable temperatures.

Use: Mini tumbled stones (chips) are used for the production of various decorative items and ornamental mosaics. Size 3 - 5 mm is also suitable as filling for small glass bottles.

About the product: We offer this product in only in 5 kg package. Stones are packed in firm plastic bags.