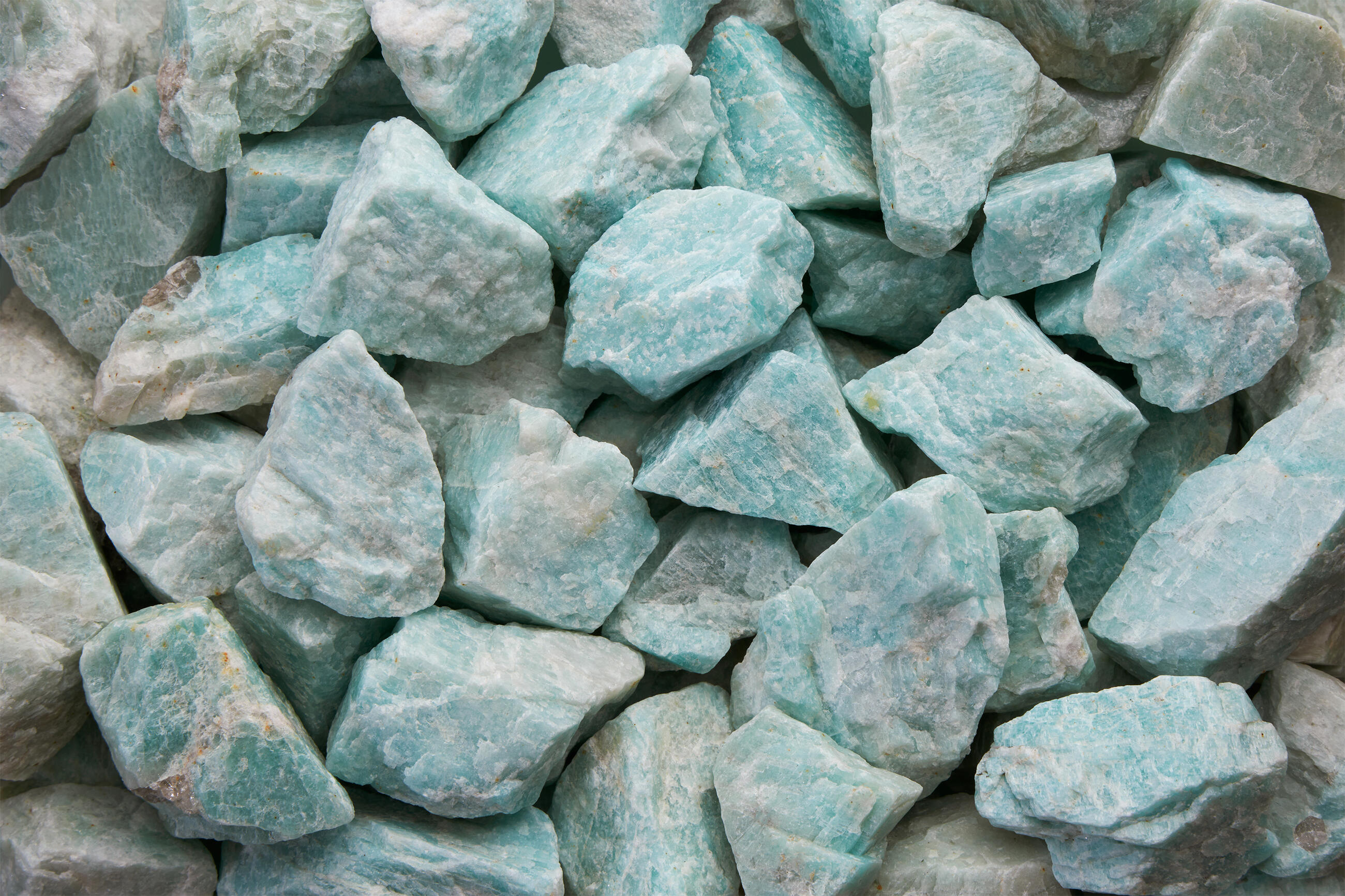 Back to overview
Amazonite
Amazonite is a rare, green variety of potassium feldspar (microcline) with small amount of rubidium oxide. It comes from pegmatite mines in Minas Gerais, Brazil. The deposits along the Amazon River gave this stone its name.

Amazonite uniqueness: Amazonite can shade from emerald green to blue-green colours. Only a small number of amazonites shine with deep green colours – the majority of amazonites' colour is less intense.

Special conditions/ treatment: Amazonite is a fragile stone with high cleavage; therefore, it needs careful handling and stable temperatures.

To process our rough stones we use special technology, which gives each stone an unusual decorative look. Thanks to this treatment our stones have nice, rounded shapes and smooth surface, which highlights their striking colours and patterns. We process only the best quality raw material, stones with non-standard colour or surface imperfections are removed.

Package weight: 1, 2 and 25 kg

About the product: To retain the standard colour and quality of the minerals, we carefully pick the best pieces and clean them. The minerals are sold in 1 and 2 kg bags, but we also offer a 25 kg package (carton box) for an advantageous price.