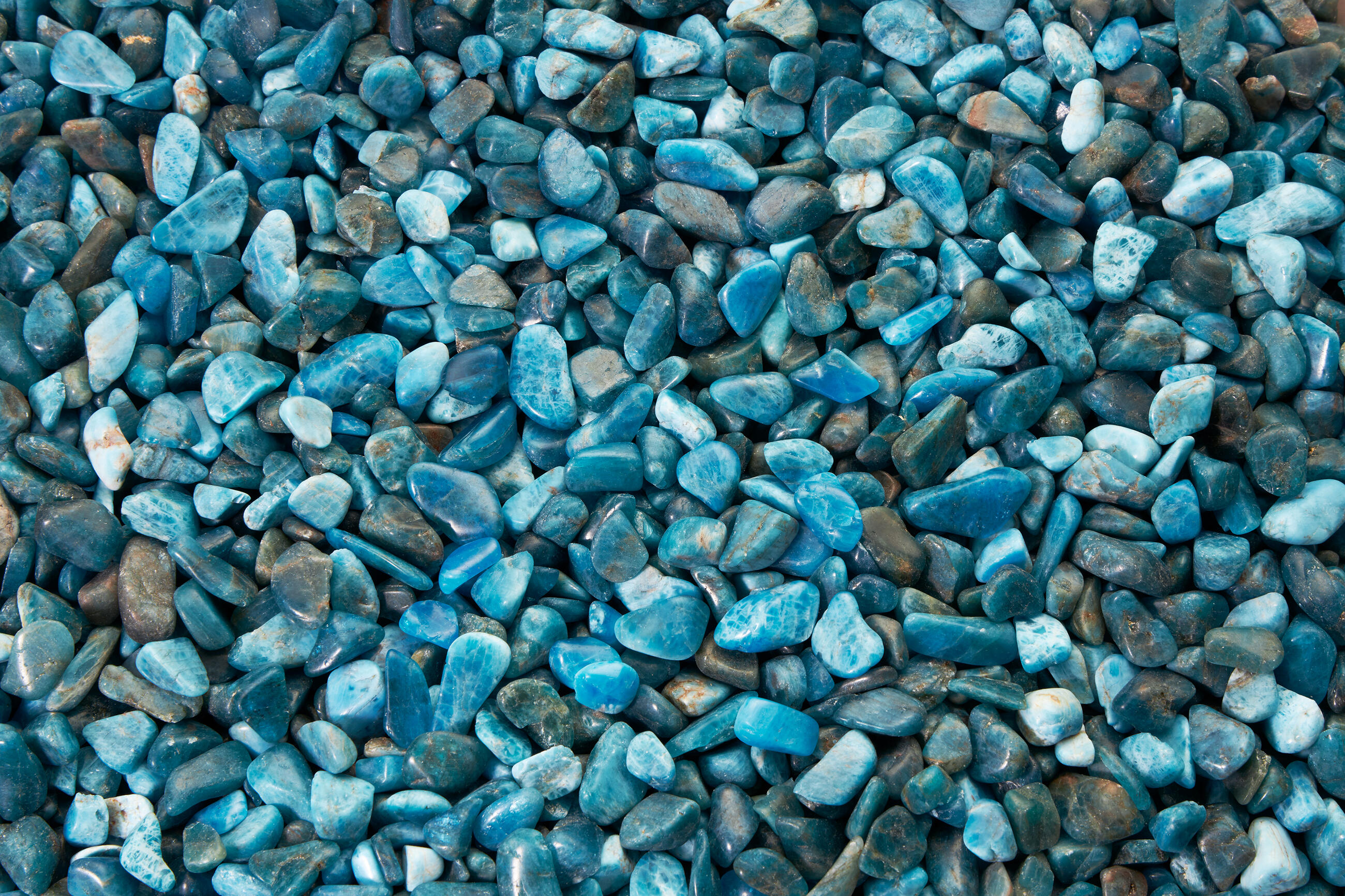 Back to overview
Apatite
Apatite's main distinction is its colourful heterogeneity. Apatite may go all the way from being colourless to white, yellow, pink, grey, green, blue or purple and brown. Because of this array of colours, mineralogists used to confuse apatite with other minerals. Even the name apatite, which comes from the Greek word apatein, means to deceive or to be misleading.

Special conditions/ treatment: Be careful when handling with acids as the vast majority of them etch the apatite. Using chemicals may result in the loss of lustre and the stone may be damaged.

Use: Mini tumbled stones (chips) are used for the production of various decorative items and ornamental mosaics. Size up to 5 mm is also suitable as filling for small glass bottles.

About the product: We offer this product in 1 kg or 5 kg package; some "chips" are available in both variants. The product is packed in firm plastic bags.