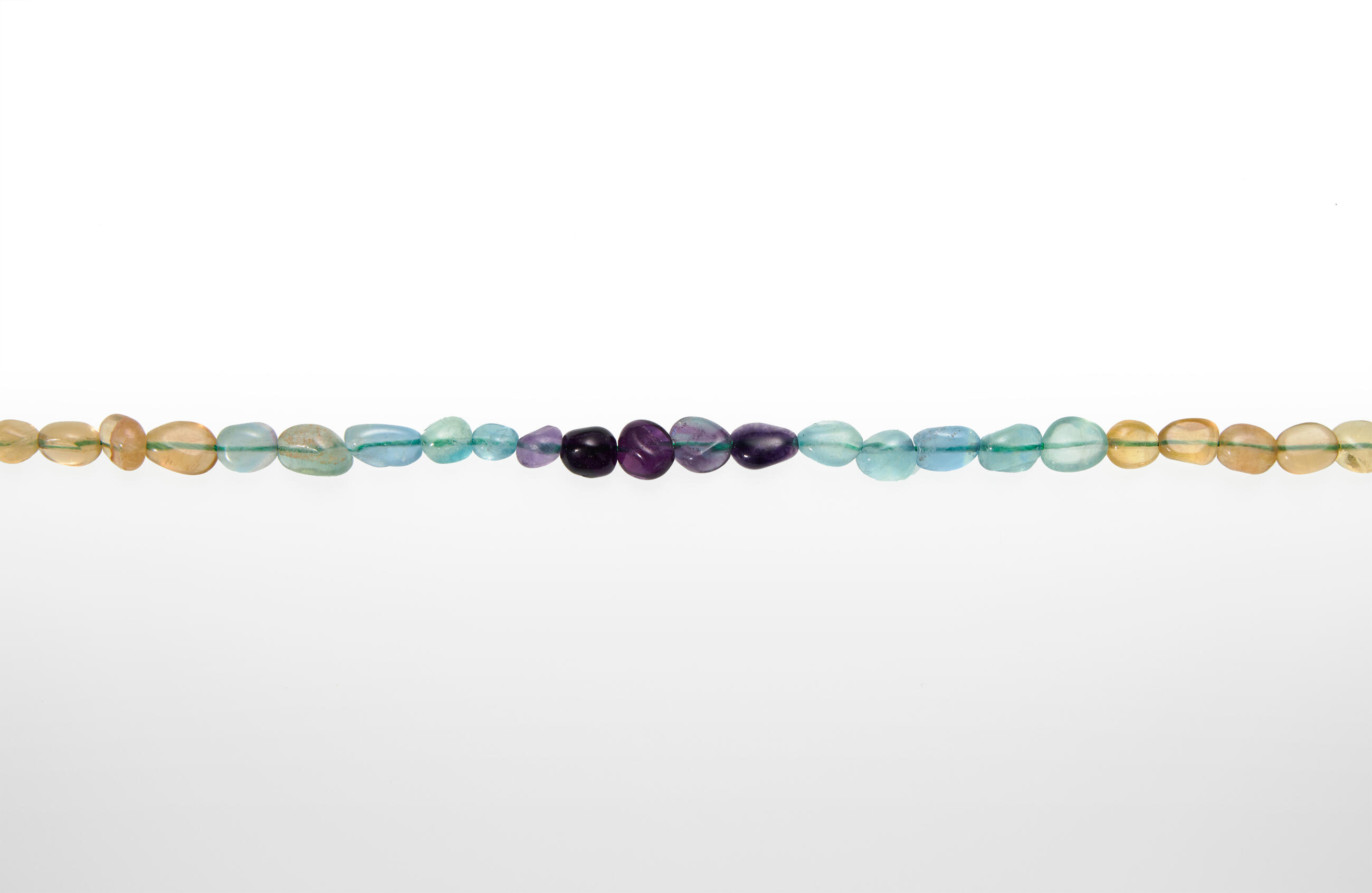 Back to overview
Fluorite
Rainbow fluorite boasts an astonishing array of colours – from shades of purple and green to white. These colours create individual segments on the stone, making it a popular piece among collectors. Our rainbow fluorite is from Sichuan Province, China.

If we look at its chemical structure, rainbow fluorite is formed by calcium fluoride.

About the product: Our loose strings are sold individually – each is 40 cm long. The products are packed in standard shipping packages.