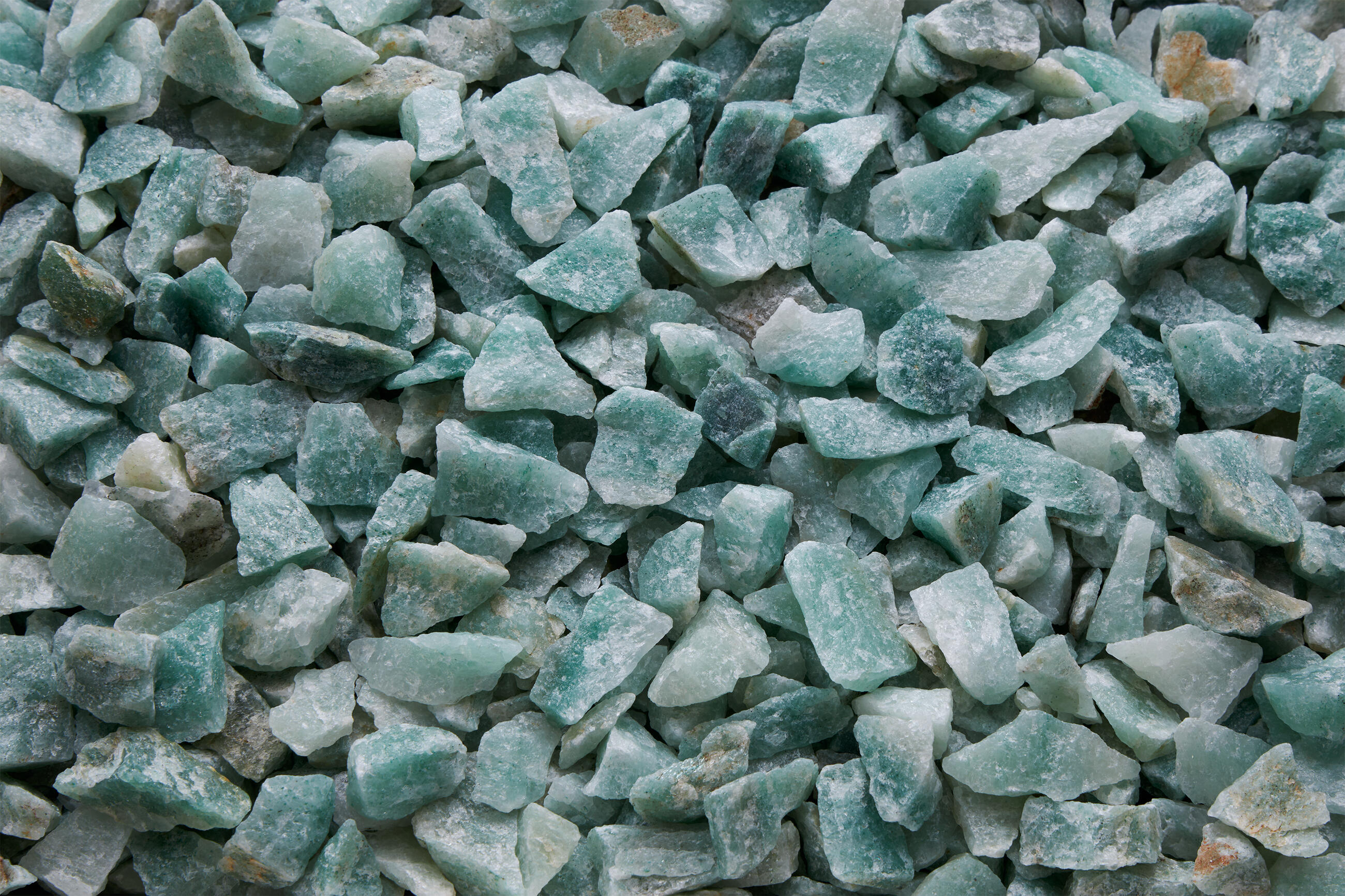 Back to overview
Aventurine
You can find aventurine, a variety of fine-grained quartz, in various colours from red and yellow to green and brown. Brazilian aventurine is typical for its green shade, which is a result of fine sheets of chromite mica (fuchsite) admixture.

Aventurine uniqueness: Tumbled aventurine is very glossy green stone. It is scattered with mica or hematite sheet. The light lustre adds on the stone's beauty.

Use: Our rough stones are a beautiful interior adornment – filling up a vase, fountain or a lamp with them creates an original design. In the exterior, they may be a perfect decoration of gardens. They are also suitable for mineralogist collections and exhibitions. Rough minerals may also be further processed, e.g. small crystals are ideal material for pendants.

About the product: Small chips of rough stones have size approx. 7 - 15 mm. The minerals are sold in 5 kg bags, but we also offer a 25 kg package (carton box) for an advantageous price.