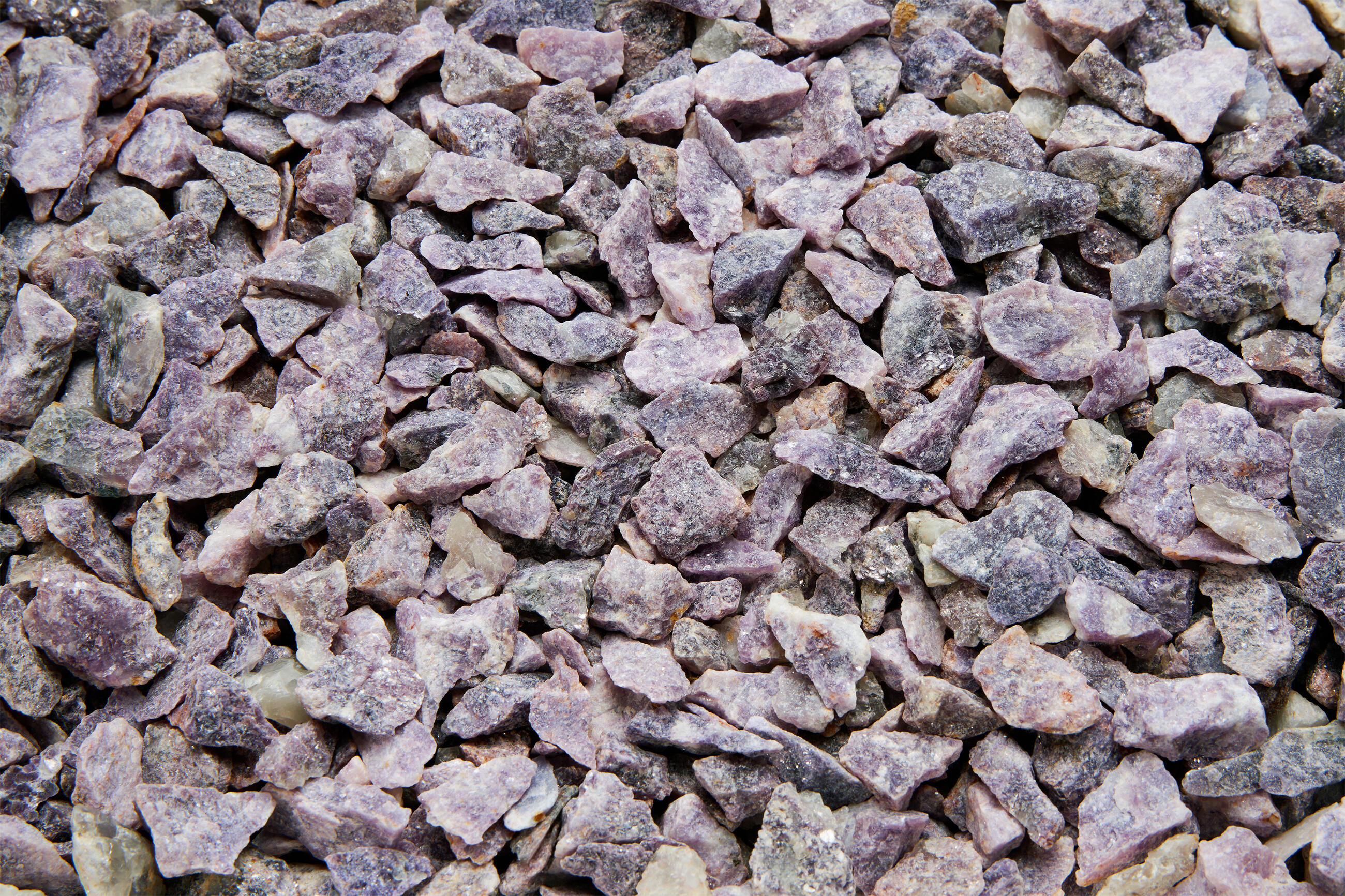 Back to overview
Lepidolite
Lepidolite is one of the most common lithium micas. It usually forms scaly or fine-grained aggregates, less often tabular crystals. It was discovered in the small town Rožná in Czechia in the eighteen century. This piece is from Brazil.

Lepidolite uniqueness: Lepidolite is noted for its colour diversity. Most often, you can find it in soft pink, purpura or purple shades, but there are also colourless or greenish variants.

Special conditions/ treatment: Lepidolite's stability against mechanical or chemical damage changes with the amount of quartz in its structure and the structure itself.

Use: Our rough stones are a beautiful interior adornment – filling up a vase, fountain or a lamp with them creates an original design. In the exterior, they may be a perfect decoration of gardens. They are also suitable for mineralogist collections and exhibitions. Rough minerals may also be further processed, e.g. small crystals are ideal material for pendants.

Package weight: 1 and 25 kg

About the product: Small chips of rough stones have size approx. 7 - 15 mm. The minerals are sold in 1 kg bags, but we also offer a 25 kg package (cardboard box) for an advantageous price.