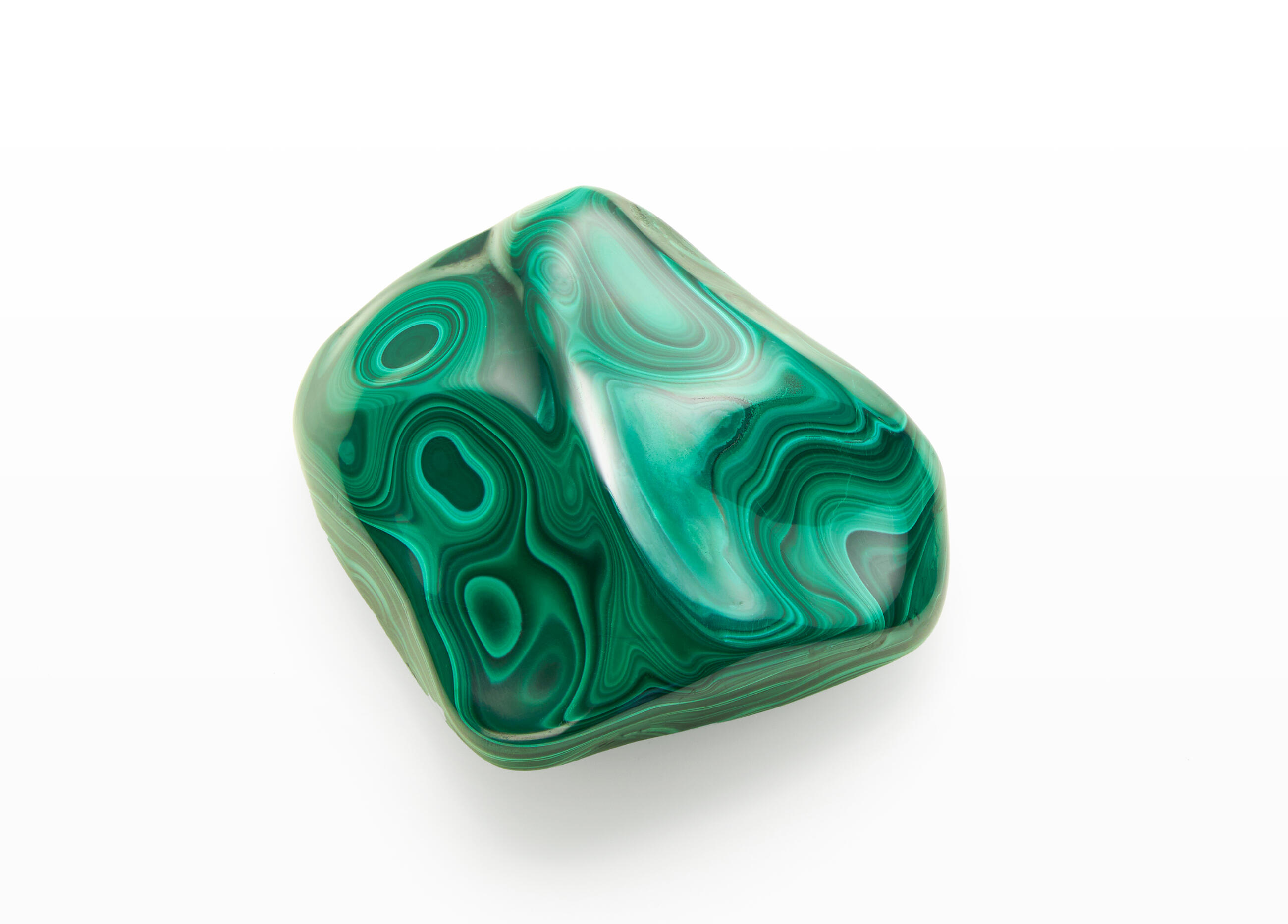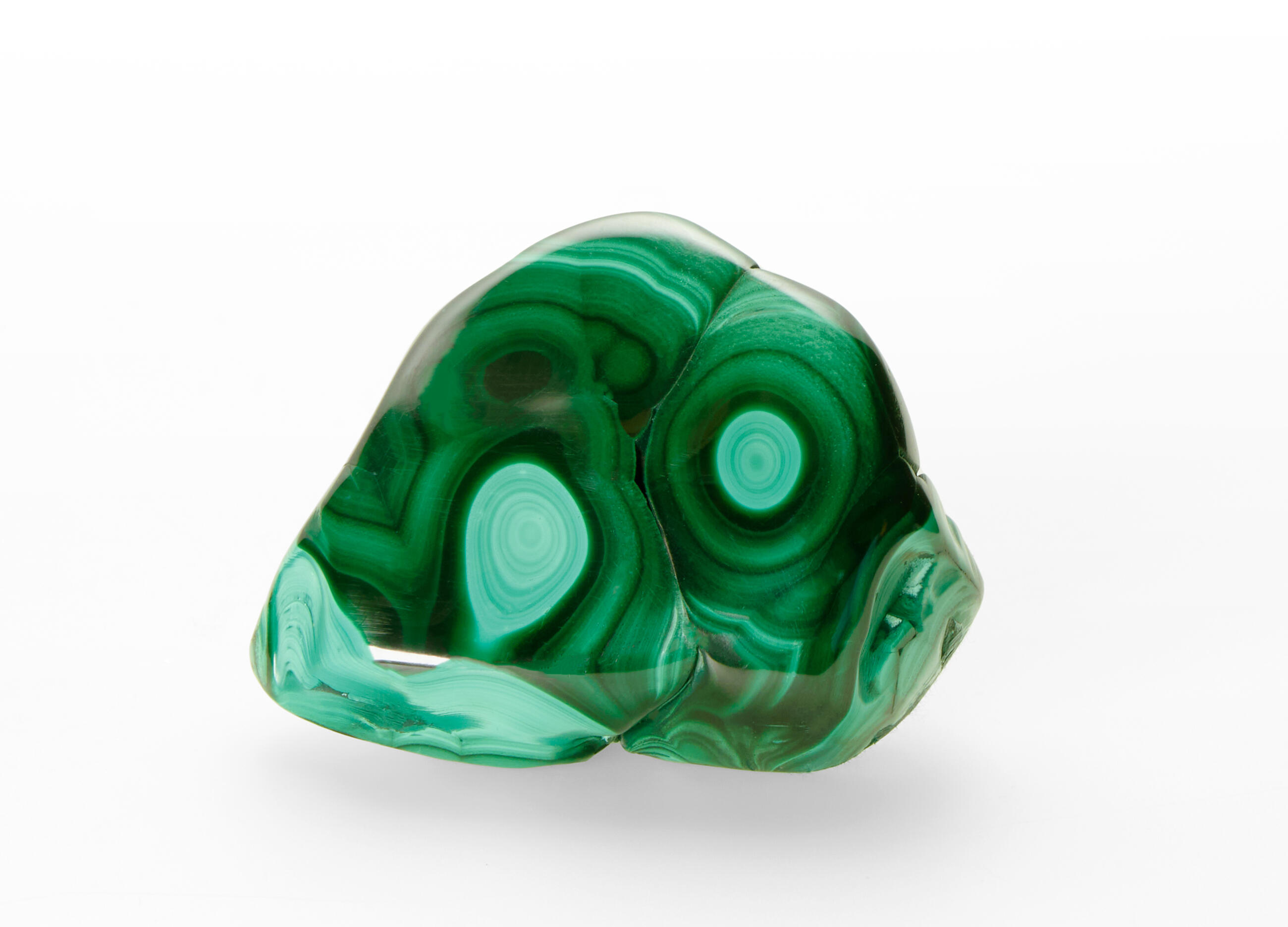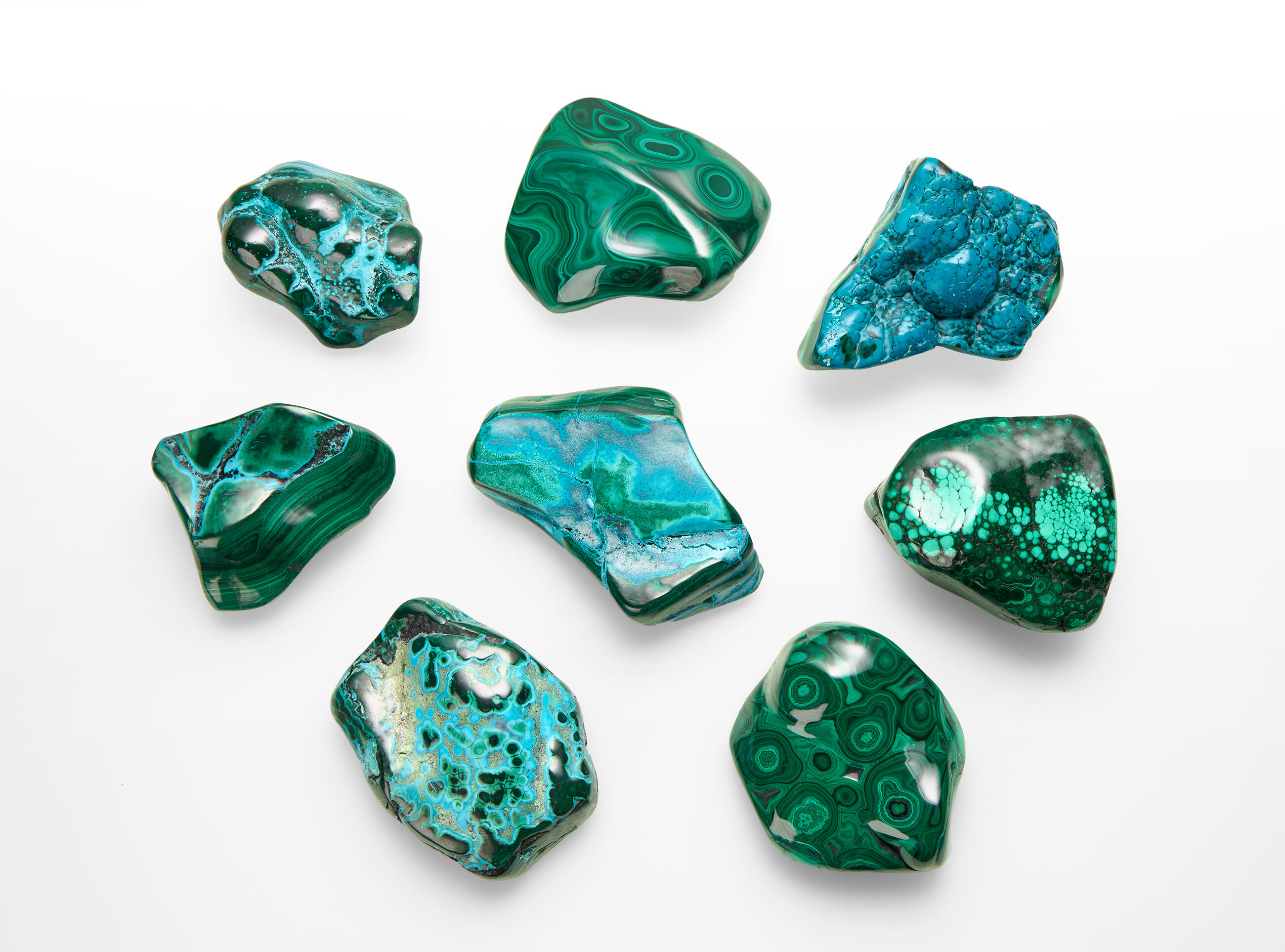 Back to overview
Malachite Polished
Malachite is an opaque stone in deep green shades. Thin, banded lines gently complement its striking colours. If we look at malachite's chemical structure, it is copper bicarbonate. It usually forms coatings, acicular crystals or stable kidney aggregates with a layered structure. In ancient Egypt, people carved cameos, amulets and other decorative objects from this tone.

Special conditions/ treatment: Stones are fragile, not stable against chemicals and prone to a mechanical damage.

About the product: Stones are manually polished. The product is sold by weight; the price is per 1 kg.