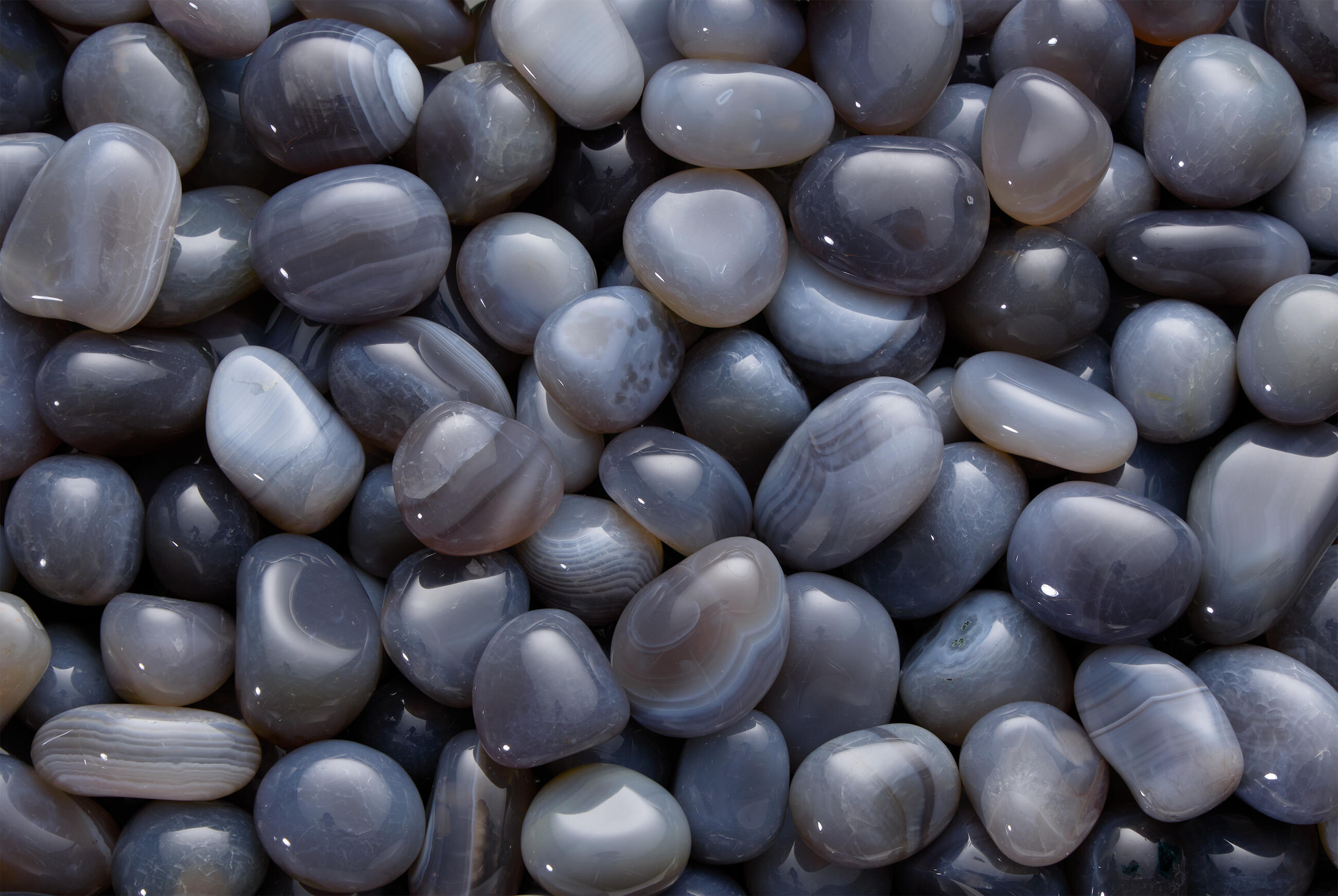 Back to overview
Agate Grey Brazil
Grey Brazilian agate is from the Rio Grande do Sul, an area well known for agates mining and processing. It is a variety of chalcedony created by gradual silica solutions' sedimentation in cavities of the parent rock. This agate is typical for its grey banded lines.

Agate uniqueness: All grey Brazilian agates in our store are natural. Despite common practise to dye these stones artificially, we only sell pure natural shades.

Special conditions/ treatment: Please do not immerse grey Brazilian agate in dye solutions as its pores may soak up the dye.

About the product: The product is packed in firm plastic bags.