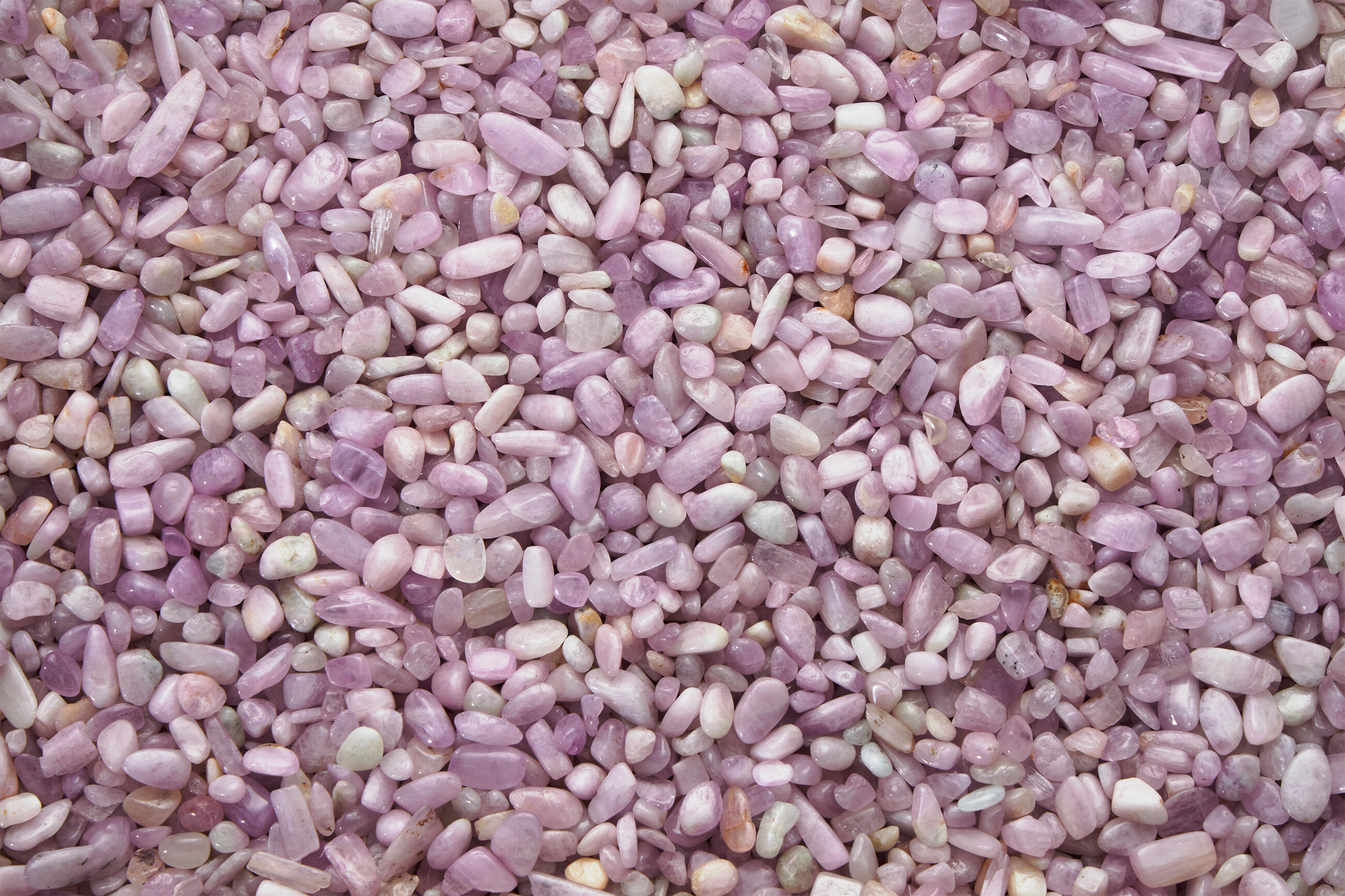 Back to overview
Kunzite
Kunzite is a stone exhibiting the so-called pleochroism, an optical phenomenon, when you can see three different colour shades of the stone, depending on the angle you are looking at it. Kunzite is facetted so that the most intense colour stands out. This piece is from Nigeria.

Kunzite uniqueness: Nigerian kunzite forms purple veins, which give it a very attractive look. Raw kunzite can be tumbled into smaller stones available for a reasonable price.

Special conditions/ treatment: Please, do not expose kunzite to heat, as the stone is fragile.

Use: Mini tumbled stones (chips) are used for the production of various decorative items and ornamental mosaics. Size 3 - 5 mm is also suitable as filling for small glass bottles.

About the product: We offer this product in 1 kg or 5 kg package; some "chips" are available in both variants. The product is packed in firm plastic bags.