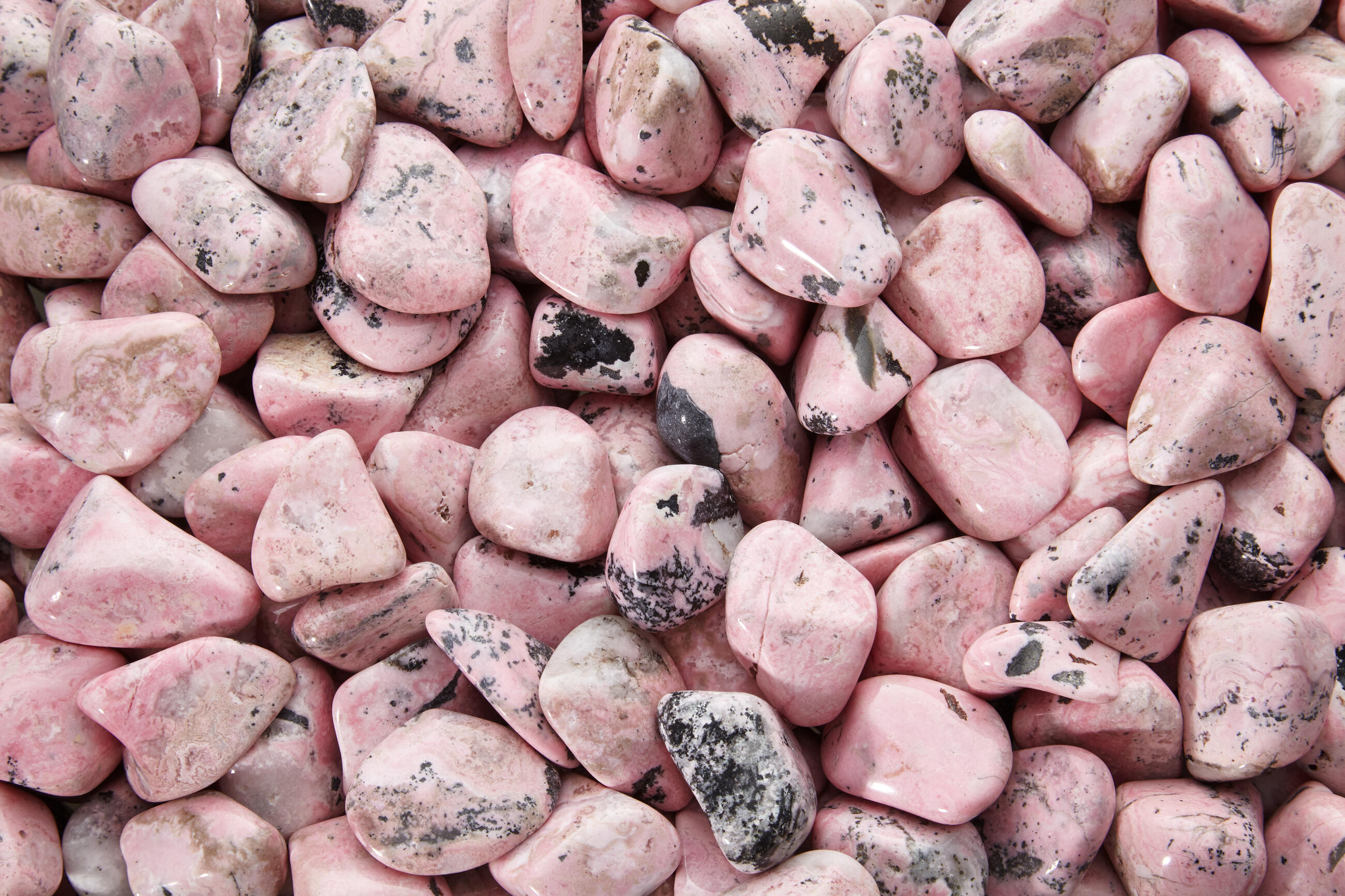 Back to overview
Rhodonite Peru
Rhodonite is a charming mineral appearing to be a silicate of manganese, calcium, or other elements. It most often forms granular to solid aggregates, only rarely you can find its tabular crystals. Quality rhodonite pieces are used as decorative stones. The most valued, however, are the varieties with manganese dendrites, forming black, tree-like shapes. This piece is from Peru.

Rhodonite uniqueness: Peruvian rhodonite is a unique piece of stone. People marvel at its pink structure often accompanied by pyrite and quartz crystals.

Special conditions/ treatment: Rhodonite contains ore materials – please, do not use salt acids or other chemicals to clean the stone as it may lose its lustre.

About the product: Stones are packed in firm plastic bags.