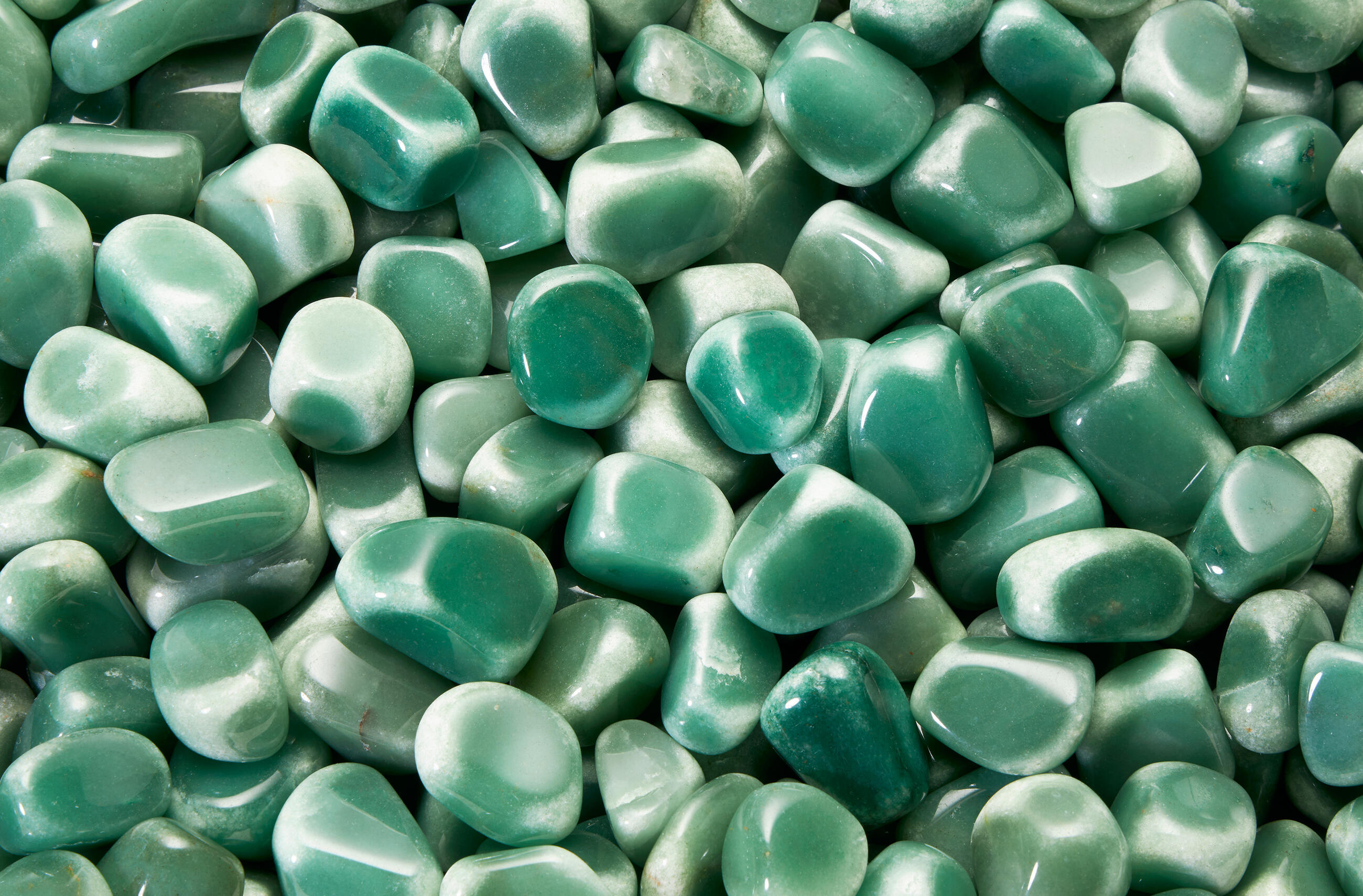 Back to overview
Aventurine Green-White
You can find aventurine, a variety of fine-grained quartz, in various colours from red and yellow to green and brown. Brazilian aventurine is typical for its green shade, which is a result of fine sheets of chromite mica (fuchsite) admixture.

Aventurine uniqueness: Tumbled aventurine is very glossy green stone. It is scattered with mica or hematite sheet. The light lustre adds on the stone's beauty.

Special conditions/ treatment: Thanks to the high proportion of quartz, aventurine is a firm and stable stone. Its properties are very similar to those of quartz.

About the product: The product is packed in firm plastic bags.