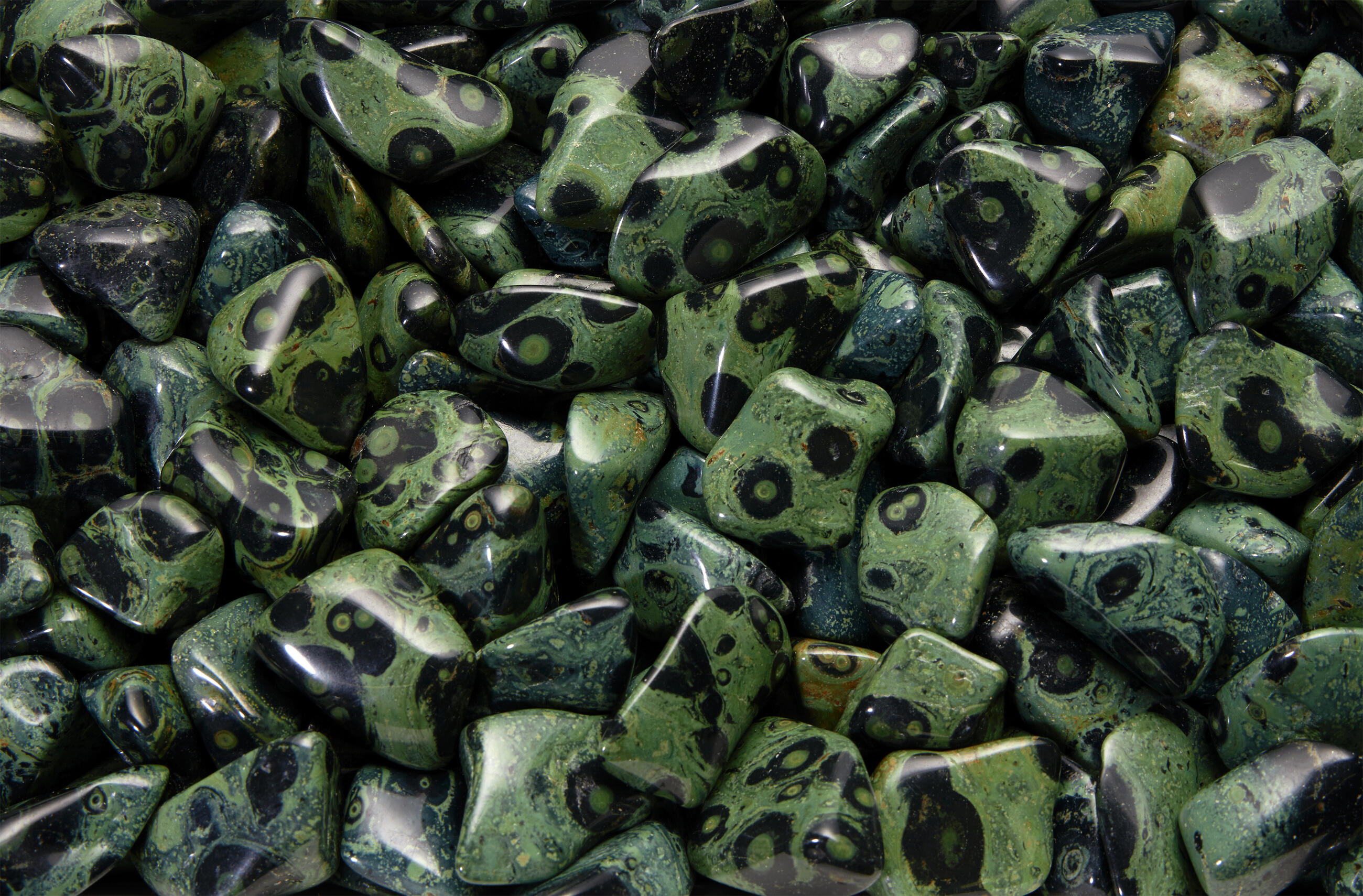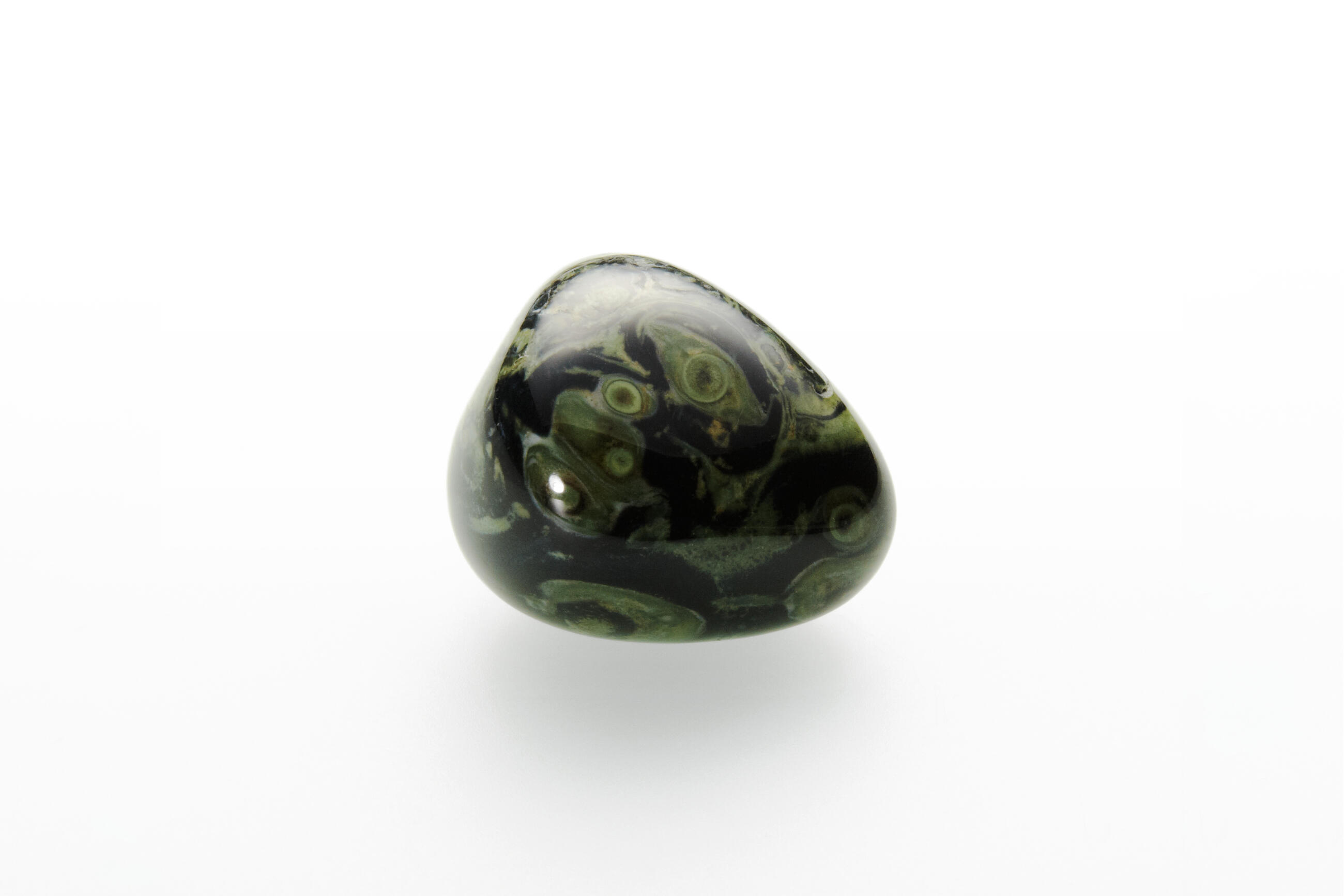 Back to overview
Jasper Kambaba
Jaspers are stones shading in an array of colours – thanks to a wide range of admixtures. Kambaba jasper is an unusual mineral formed by silica matter. This piece is from Madagascar.

Kambaba Jasper uniqueness: Kambaba jasper, also known as crocodile jasper, is emblematic of its beautiful green-black colour. It is a favourite decorative stone often made into statuette or carved animal figures.

Special conditions/ treatment: There is no need for special handling with kambaba jasper.

About the product: The product is packed in firm plastic bags.