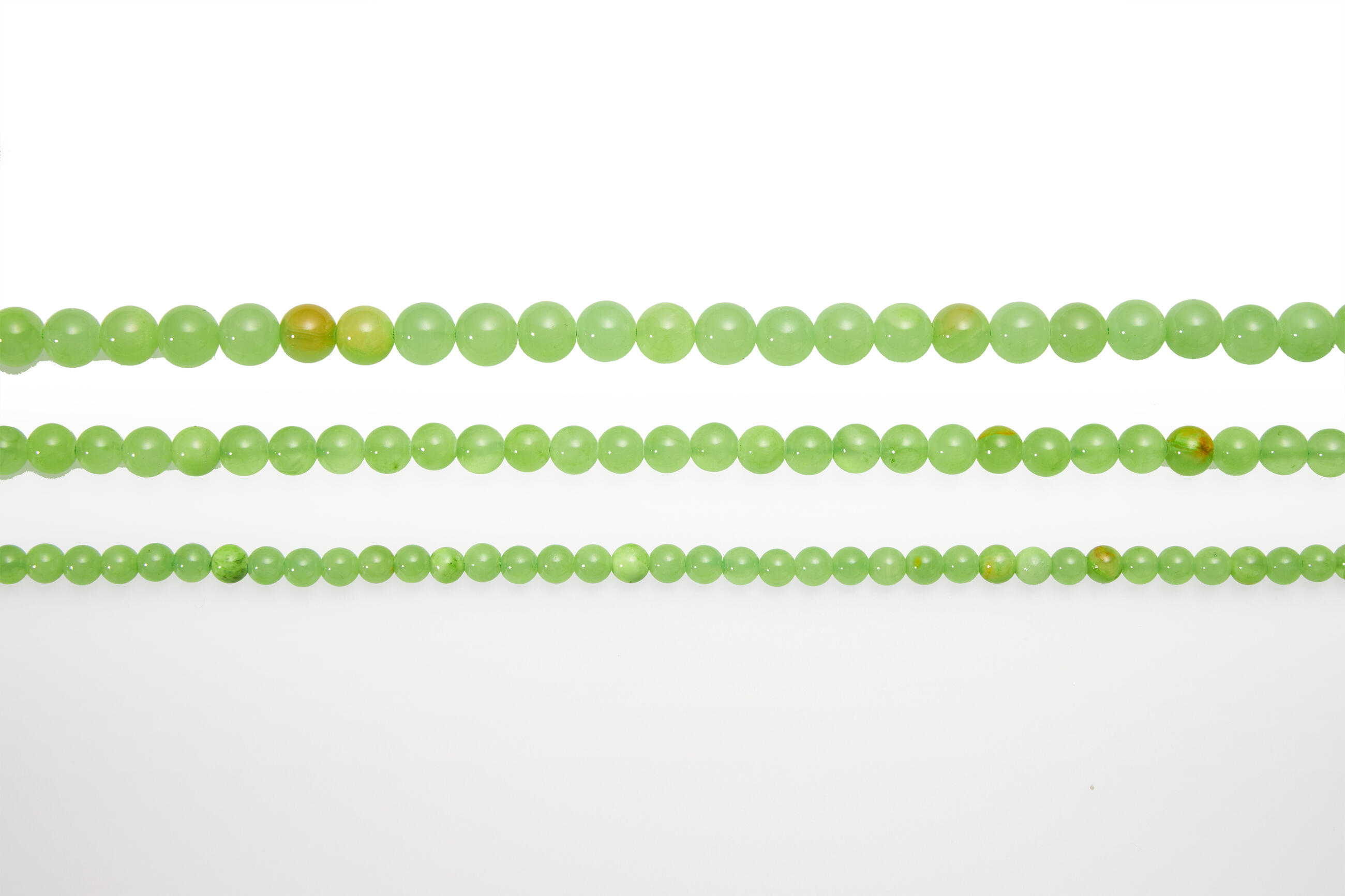 Back to overview
Calcite Green
Calcite is a very delicate stone and one of the most common minerals on earth. Its numerous inclusions and admixtures influence calcite's colour design.

Stone´s uniqueness: Calcite green boasts a striking light green colour.

About the product: Our loose strings are sold individually – each is 40 cm long. The products are packed in standard shipping packages.