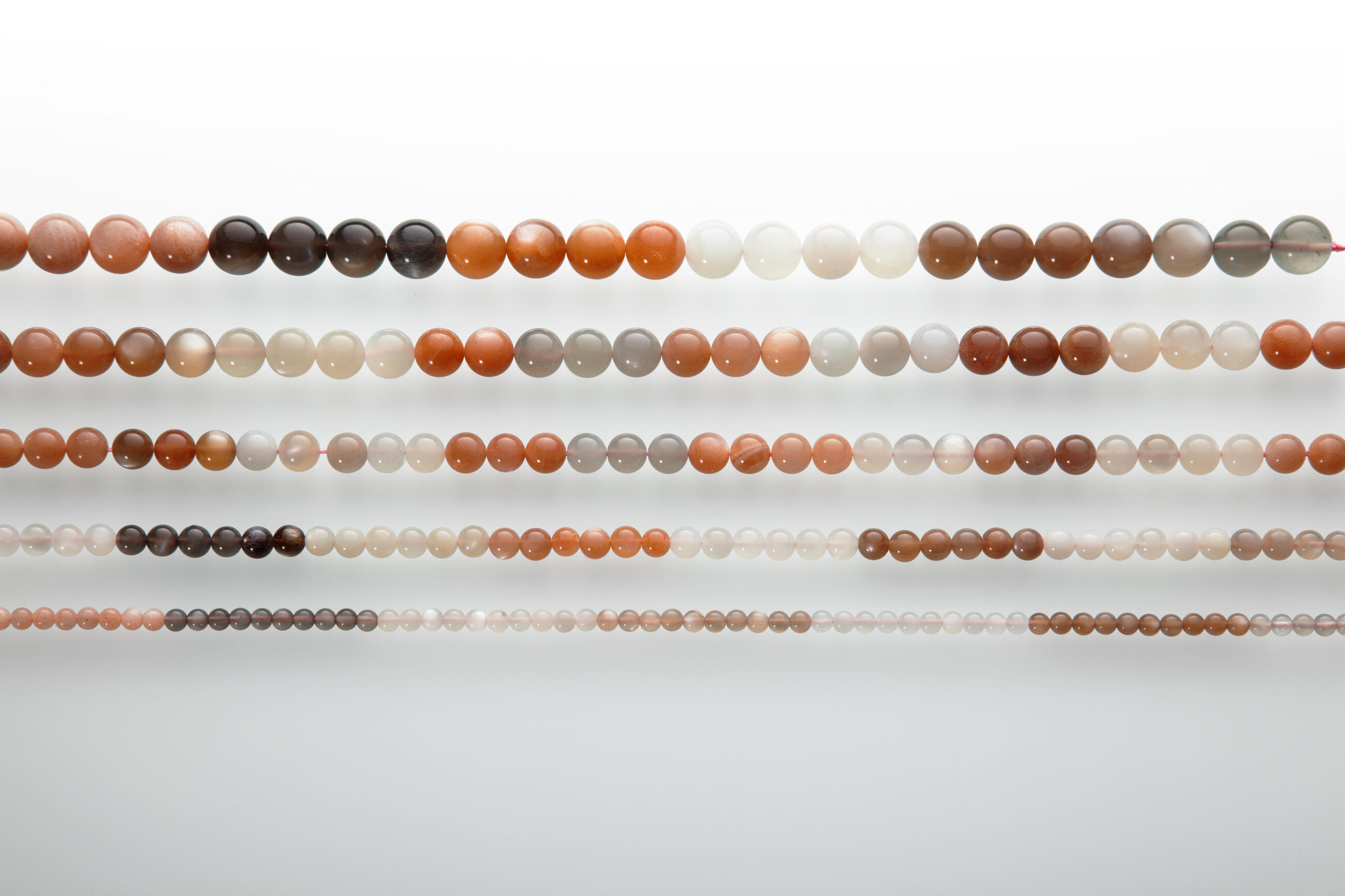 Back to overview
Moonstone MIX
Moonstone has captivating light gloss, which intensifies with the right cut of the stone. Its bluish, Moon-like gleam is influenced by delicate layers and inclusions in its structure. Our moonstone is from India. If we look at its chemical structure, moonstone is a variety of adularia quartz feldspar (or sanidine, rarely even albite).

This strand contains pieces of moonstone white, orange and brown.

About the product: Our loose strings are sold individually – each is 40 cm long. The products are packed in standard shipping packages.