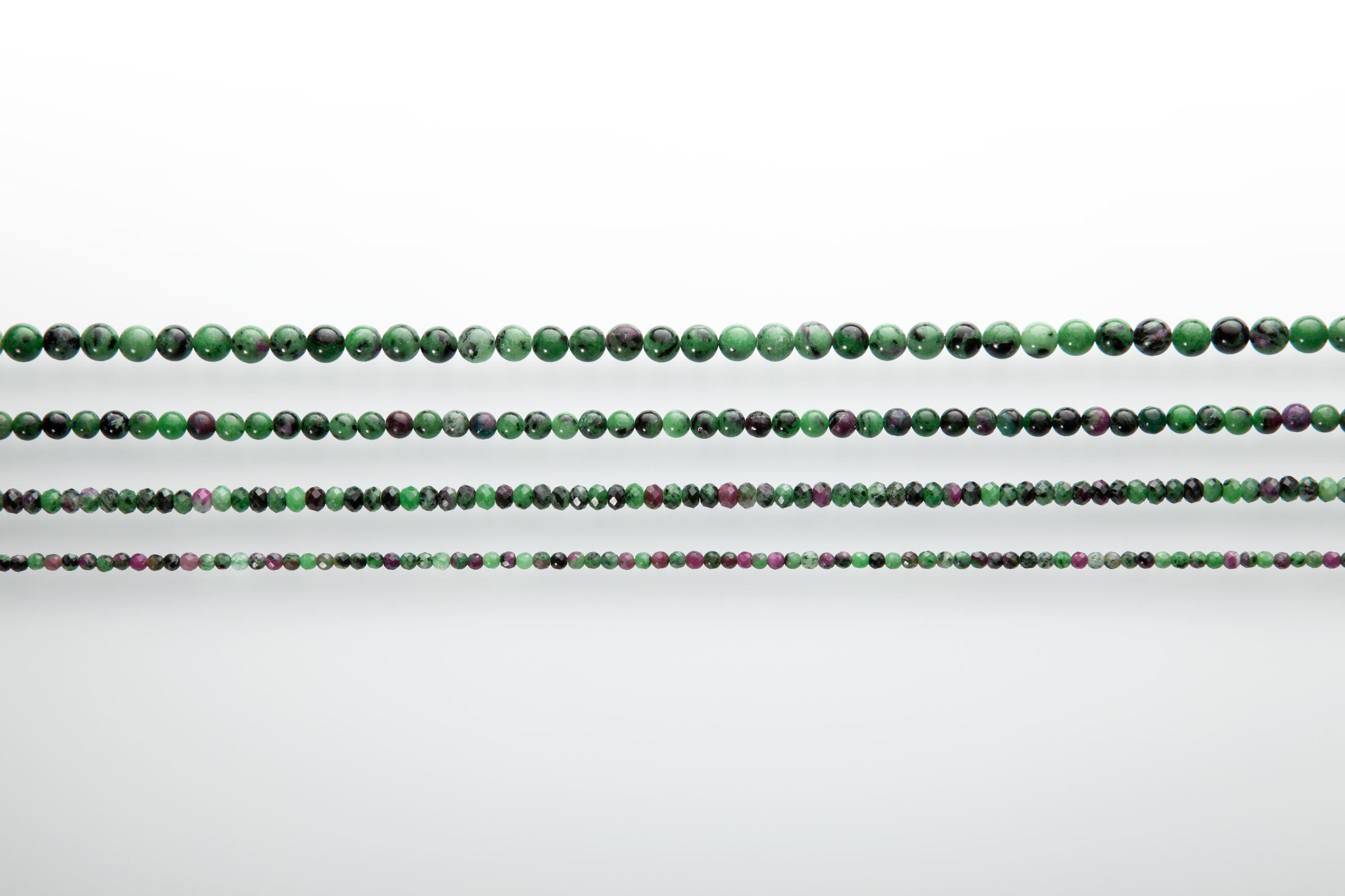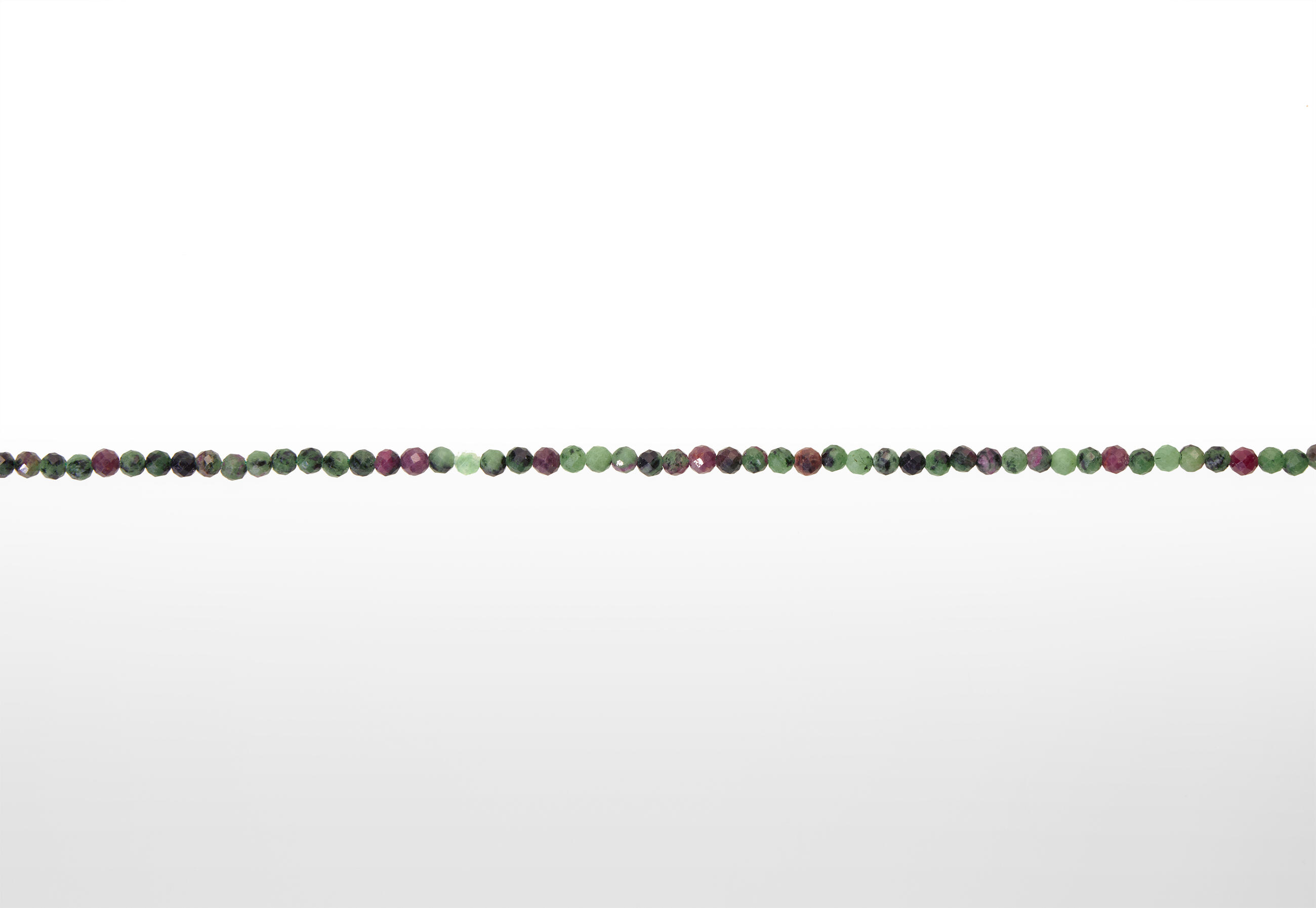 Back to overview
Ruby Zoisite
Zoisite ruby boasts striking red and green colours. The red part represents ruby growing into an intense green, zoisite matrix. The stone deposits in two localities in Tanzania (Longido and Lossogonoi). However, as the mines have been almost exhausted, the price of quality raw material is constantly rising.

If we look at its chemical structure, ruby is a gem variety of corundum (aluminium oxide). Zoisite is a silicate of calcium and aluminium, with a structure close to epidote.

About the product: Our loose strings are sold individually – each is 40 cm long. The products are packed in standard shipping packages.