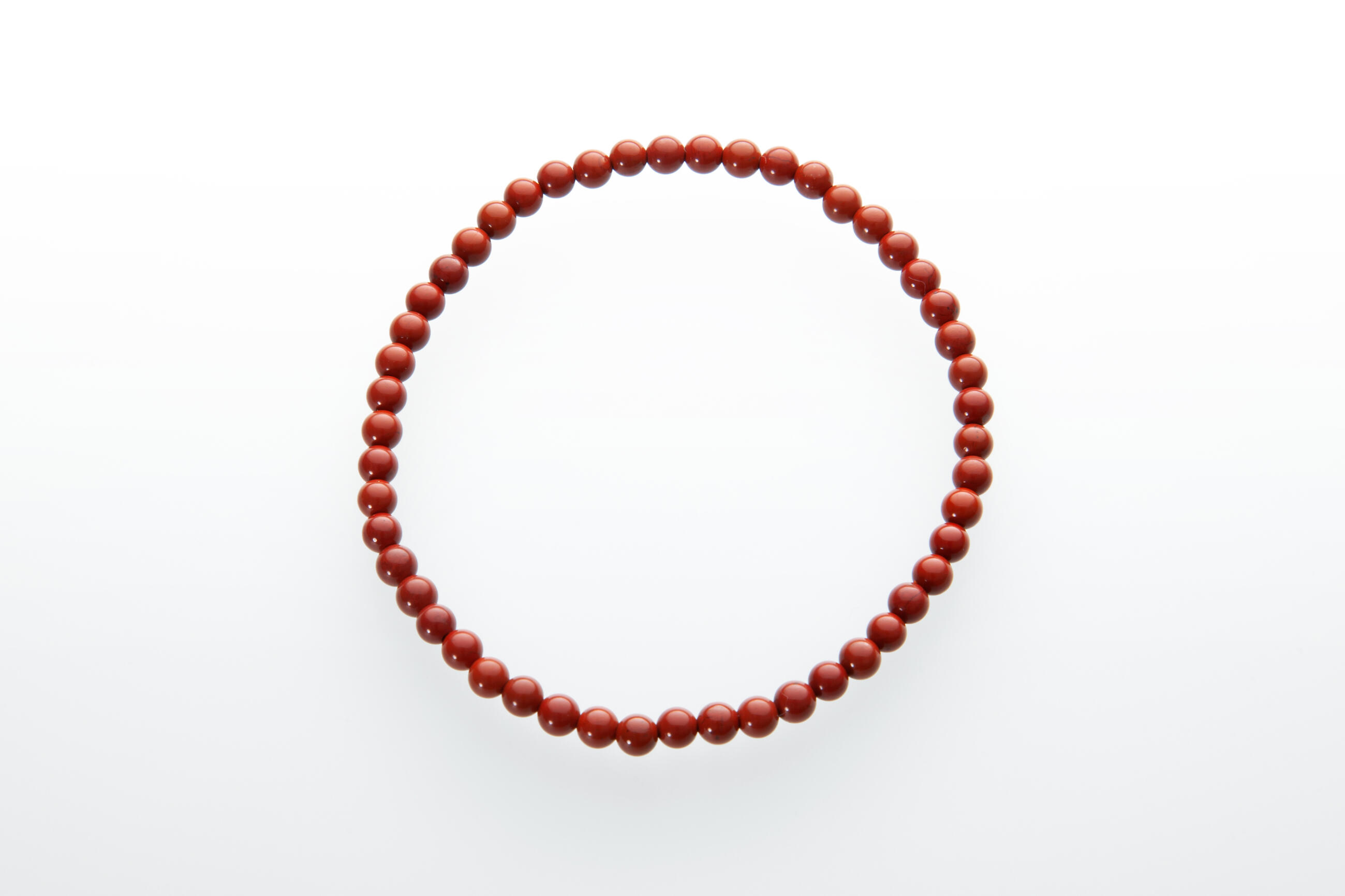 Back to overview
Jasper Red Bead
Thanks to the high portion of admixtures in their structure, jaspers are a colourful group of minerals. Red jasper is a widespread mineral whose colour is influenced by iron oxides in its structure. Our raw material is from South Africa.

If we look at its chemical structure, red jasper is a variety of chalcedony, which is a general name for fibrous, cryptocrystalline quartz.

About the product: The bracelets are made from beads 4,8 or 10 mm. The bracelets are sold either individually or in a package with 2, 3 or 5 pieces. You can choose a package for a reduced price. The bracelets are 19 cm long.