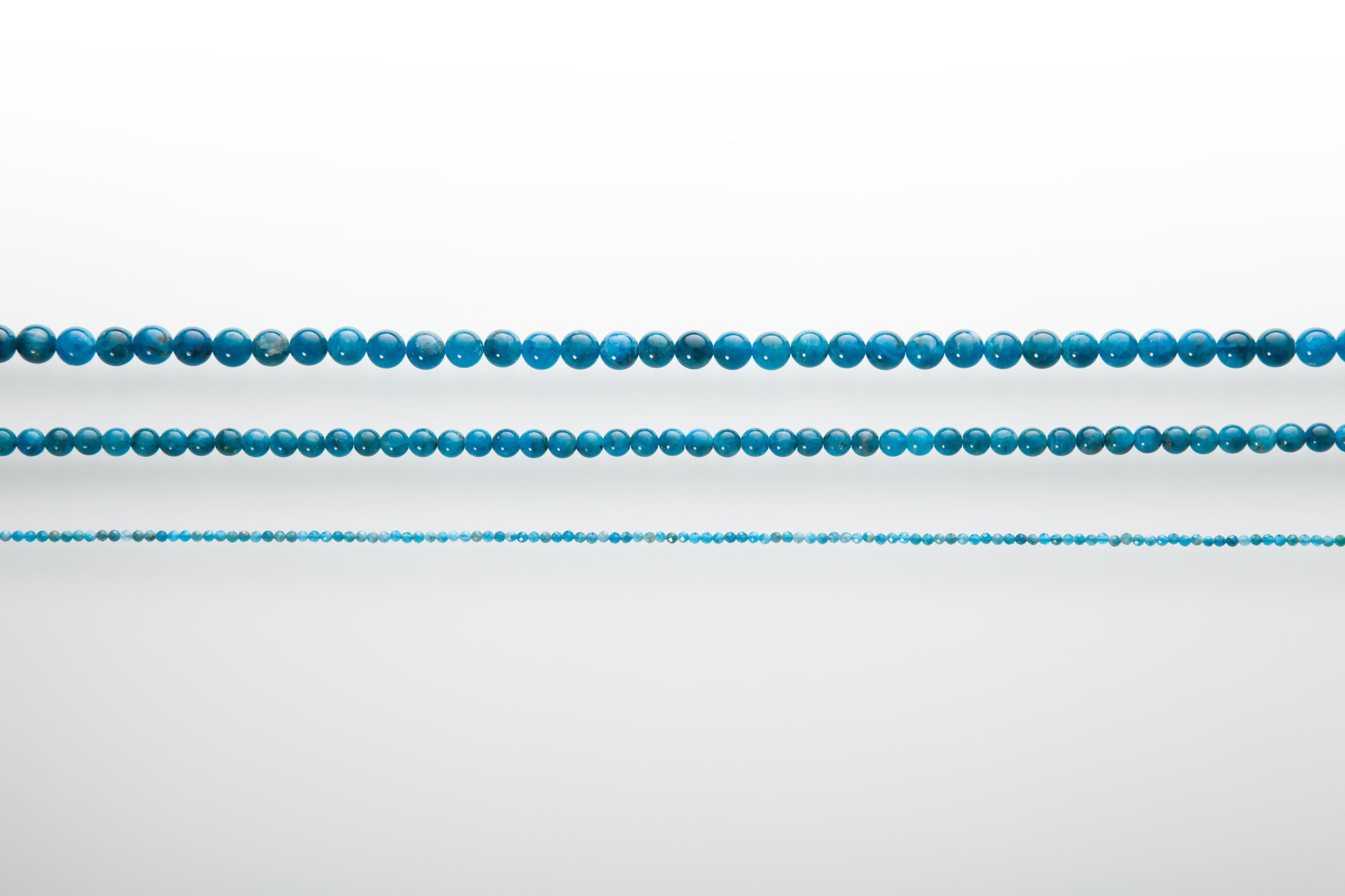 Back to overview
Apatite
Apatite is noted for its colourful heterogeneity. The stone may boast all the way from colourless to white, yellow, pink, grey, green, blue or purple and brown. Such an array of colours often confused mineralogists in determining the minerals. Even apatite's name, which comes from the Greek word apatein, means to deceive or to be misleading.

If we look at its chemical structure, apatite is the most common phosphate.

About the product: Our loose strings are sold individually – each is 40 cm long. The products are packed in standard shipping packages.