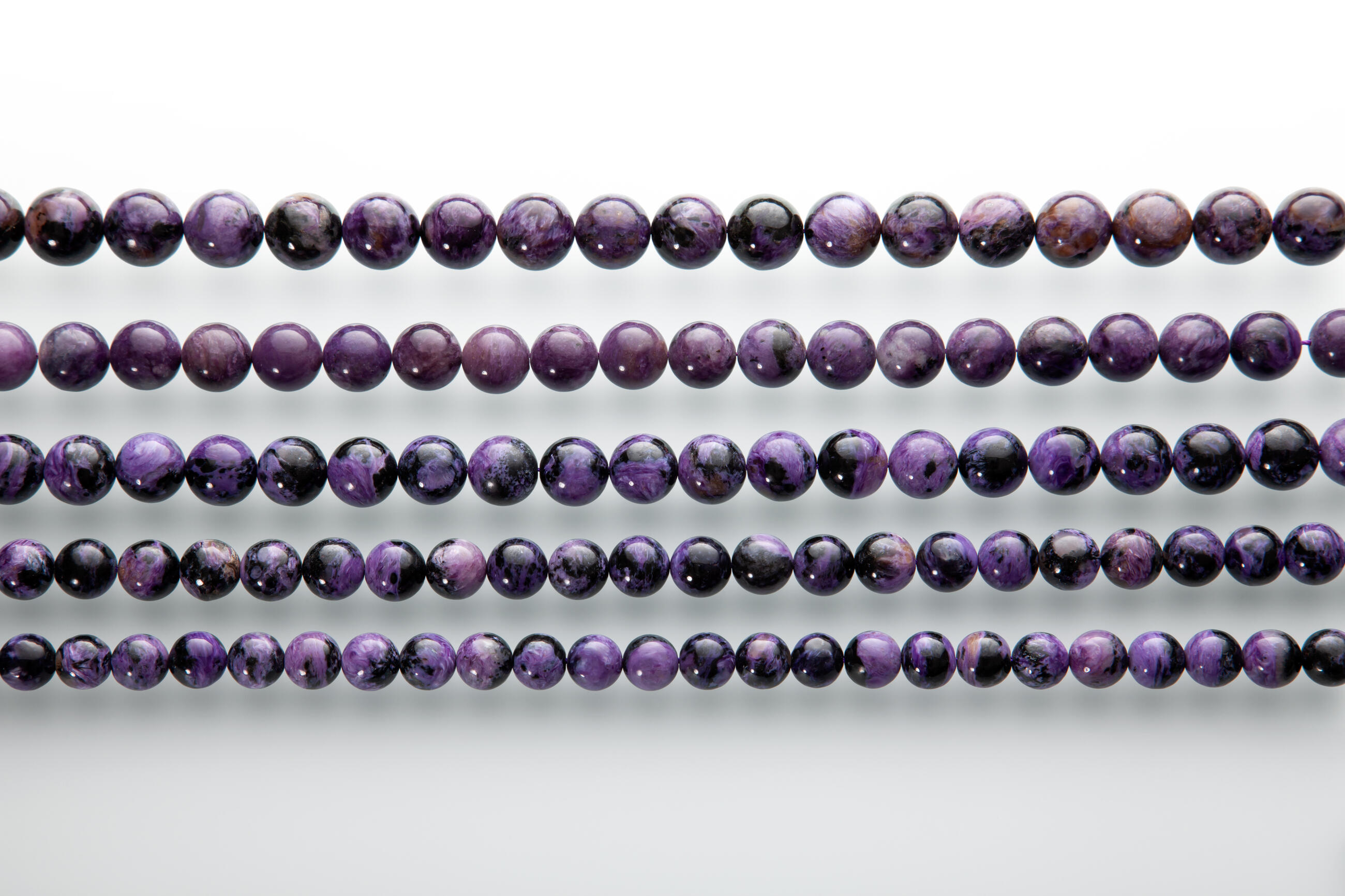 Back to overview
Charoite
Charoite catches one's eye with deep purple colour with white, black or brown banding. It is one of the rarest minerals with only one deposit on Earth. It is the Murunski Massif near the Chara River in Yakutia, which gave the stone its name.

If we look at its chemical structure, charoite is a silicate mineral.

About the product: Our loose strings are sold individually – each is 40 cm long. The products are packed in standard shipping packages.