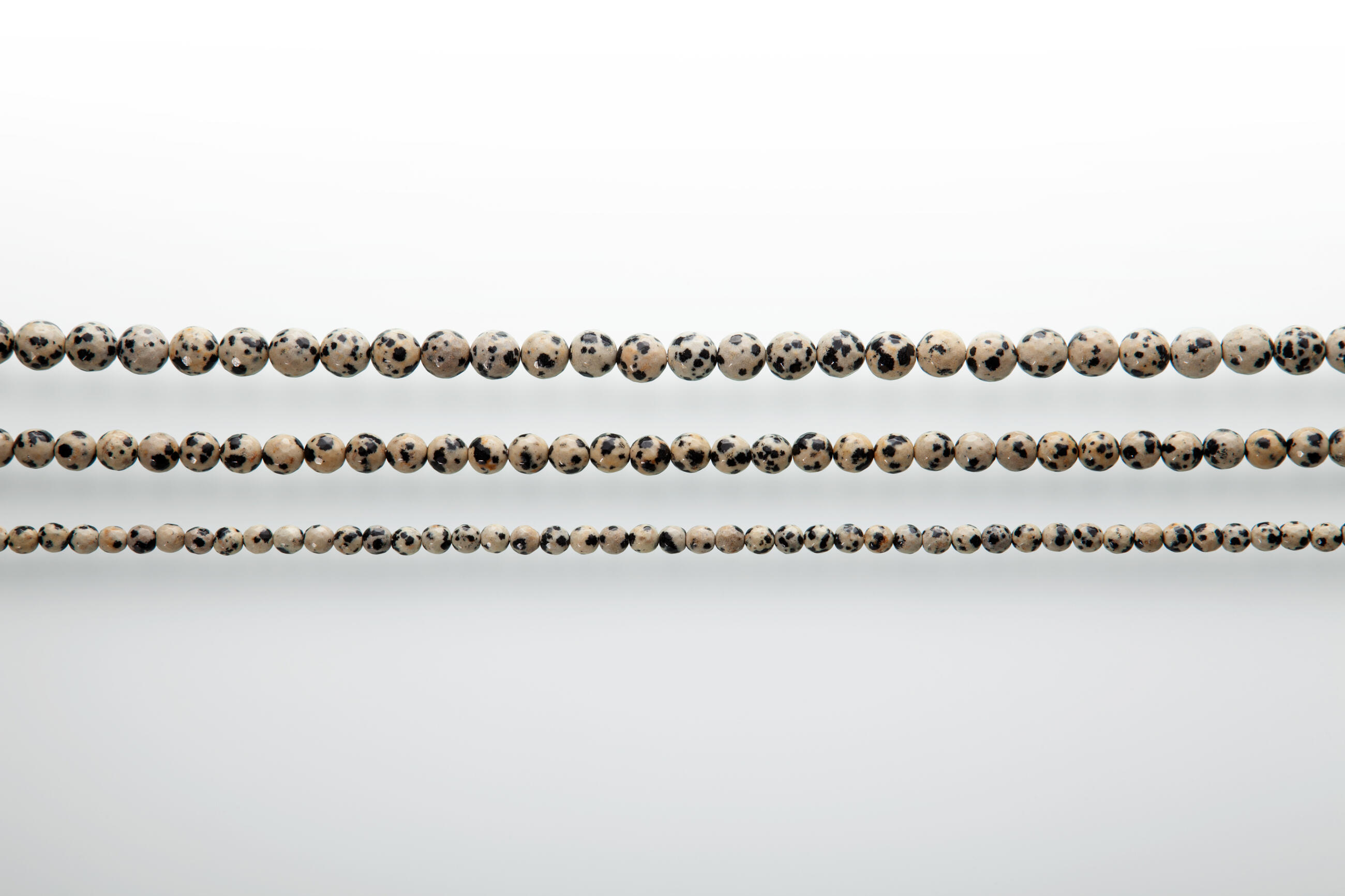 Back to overview
Jasper Dalmatian
Jaspers are stones shading in an array of colours thanks to a wide range of admixtures. Dalmatian jasper (you are right, the name refers to the dog) is an opaque, grey, to yellowish mineral with signature black dots. The dots are partly influenced by black oxides of manganese. The stone is from a hilly area around the Chihuahua town in the central part of Mexico.

If we look at its chemical structure, Dalmatian jasper is a variety of chalcedony, which is a general name for fibrous, cryptocrystalline quartz.

About the product: Our loose strings are sold individually – each is 40 cm long. The products are packed in standard shipping packages.