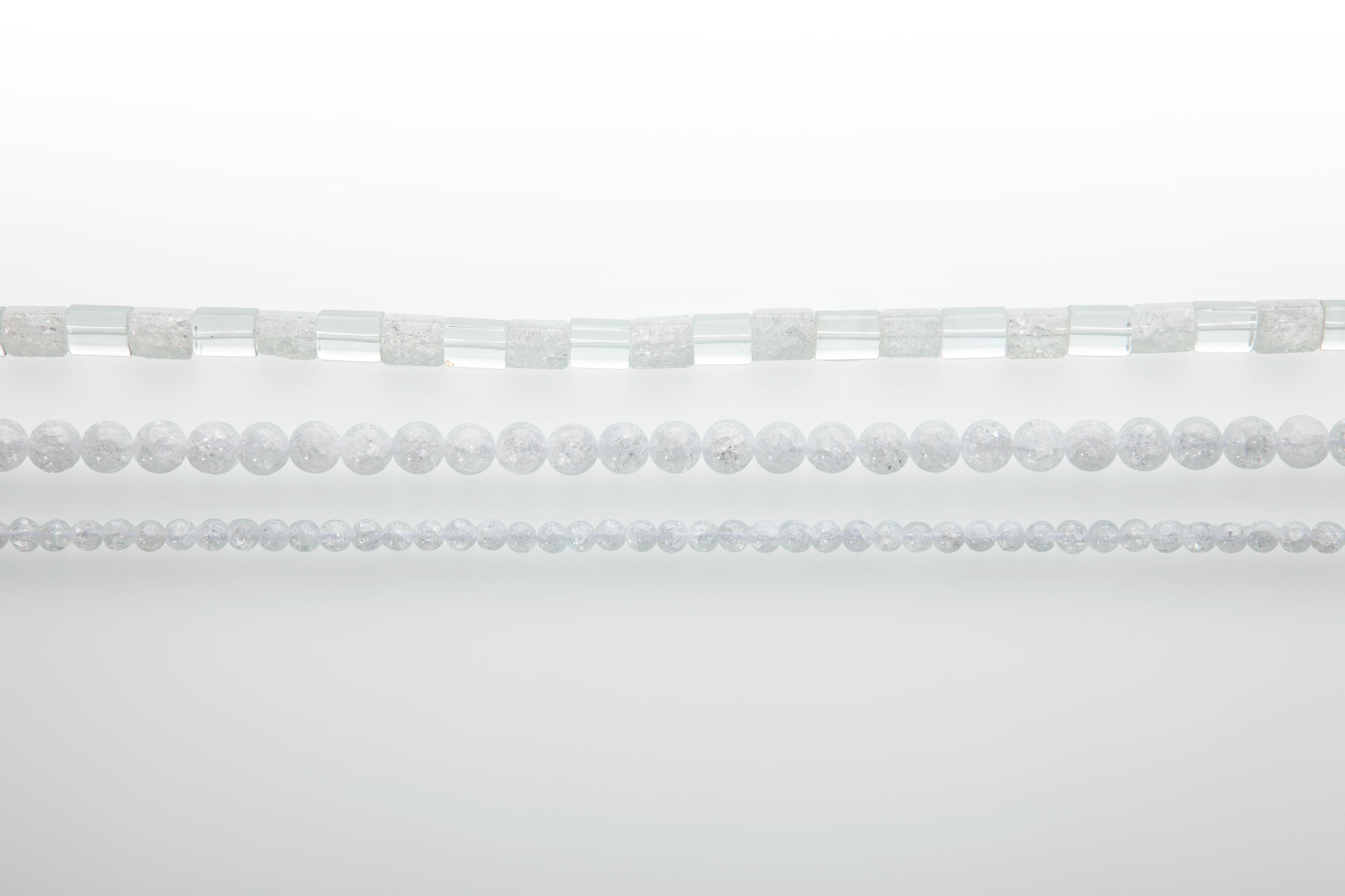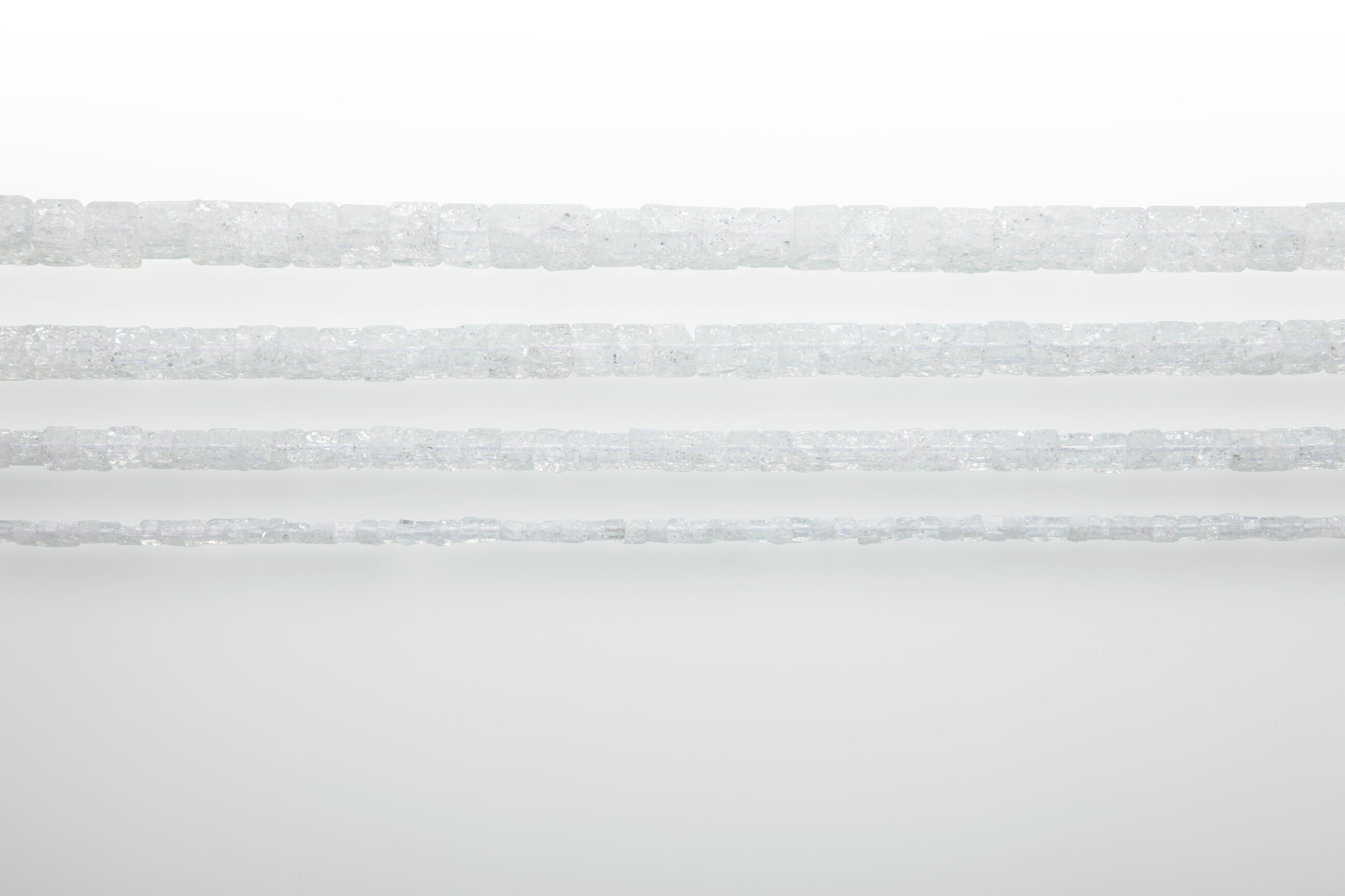 Back to overview
Rock Crystal Cracked
Crystal is one of the most favourite gemstones, known to people since ancient times. In the past, people have been transforming this mineral into tools and cult objects. Nowadays, crystal plays a significant role in optics, electronics and jewellery.

Cracked crystal is noted for its tiny fractures, which make for its charming and exceptionally glittery design. It is the most beautiful variety of mountain crystal.

If we look at its chemical structure, cracked crystal is the purest, jewel variety of quartz.

About the product: Our loose strings are sold individually – each is 40 cm long. The products are packed in standard shipping packages.