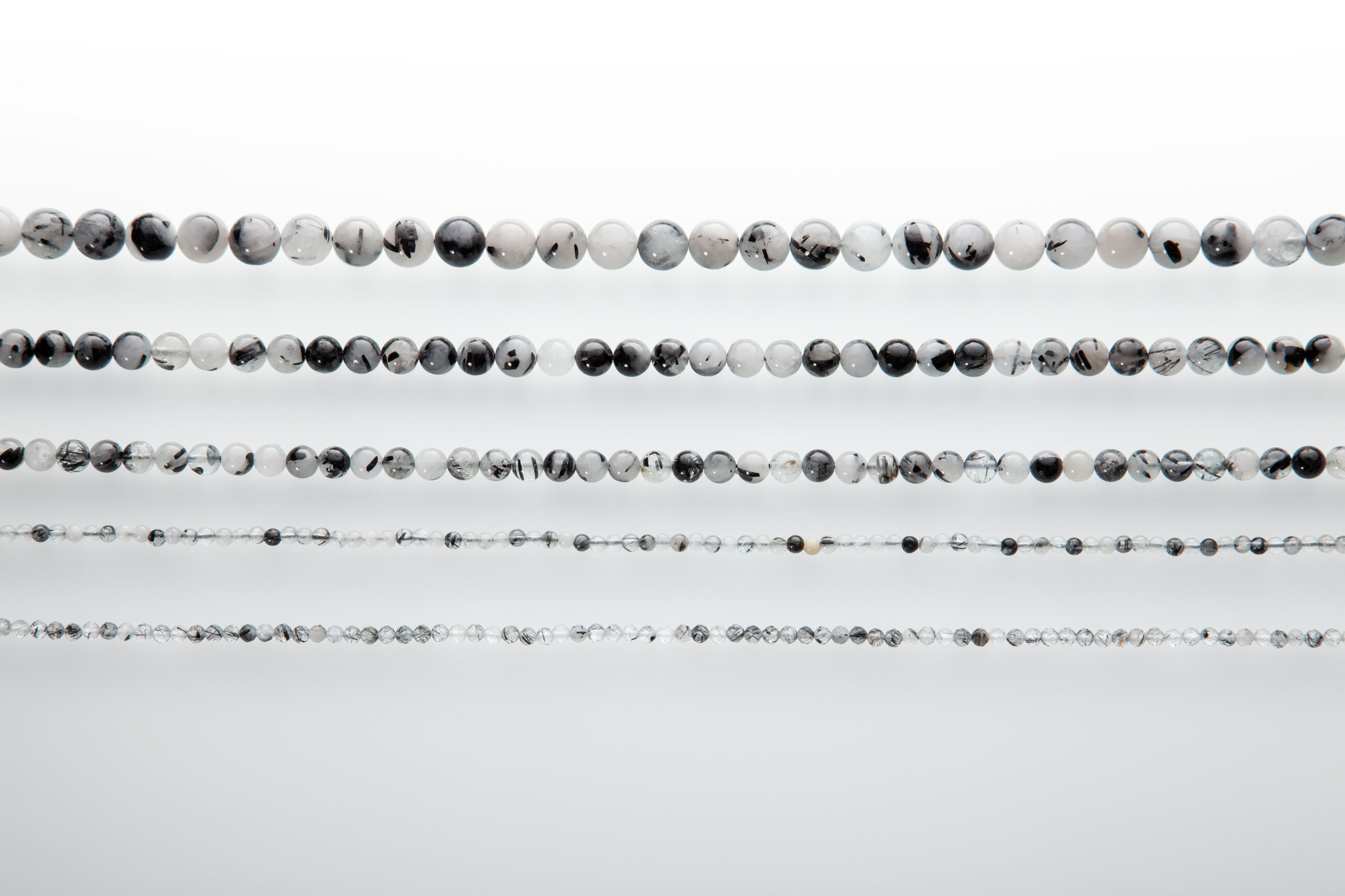 Back to overview
Rock Crystal with Tourmaline
Crystal is one of the most popular minerals. It has been known to people since ancient times. In the past, people made instruments and cult objects from crystal, while today the mineral is used in optics, electronics and of course in jewellery.

Crystal with tourmaline inclusions is hidden in deposits with a high concentration of boron. These include either black shorl or brown dravite – tourmaline varieties. In rare occasions, we can find colour varieties like rubellite (pinkish-red), verdelite (green) and indicolite (blue). The minerals are from Minas Gerais in Brazil.

If we look at its chemical structure, crystal is the purest, jewel variety of quartz.

About the product: Our loose strings are sold individually – each is 40 cm long. The products are packed in standard shipping packages.