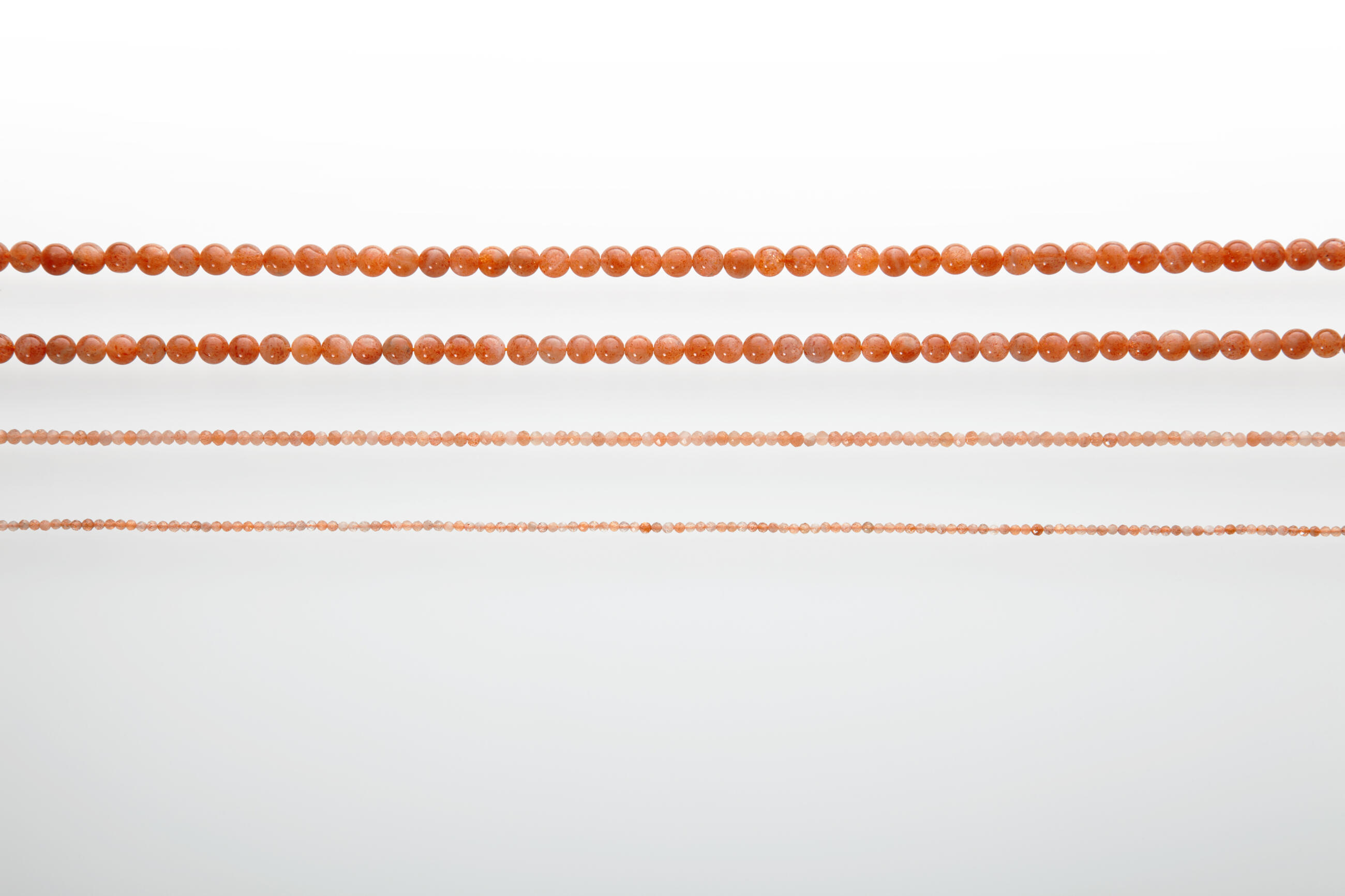 Back to overview
Sunstone
Sunstone is emblematic of its goldish glitters, which are tiny particles of red hematite or copper. The most popular deposits are in the USA – in New York, Pennsylvania, Oregon and Virginia. Our material is from India.

If we look at its chemical structure, sunstone belongs to a group of feldspars.

About the product: Our loose strings are sold individually – each is 40 cm long. The products are packed in standard shipping packages.