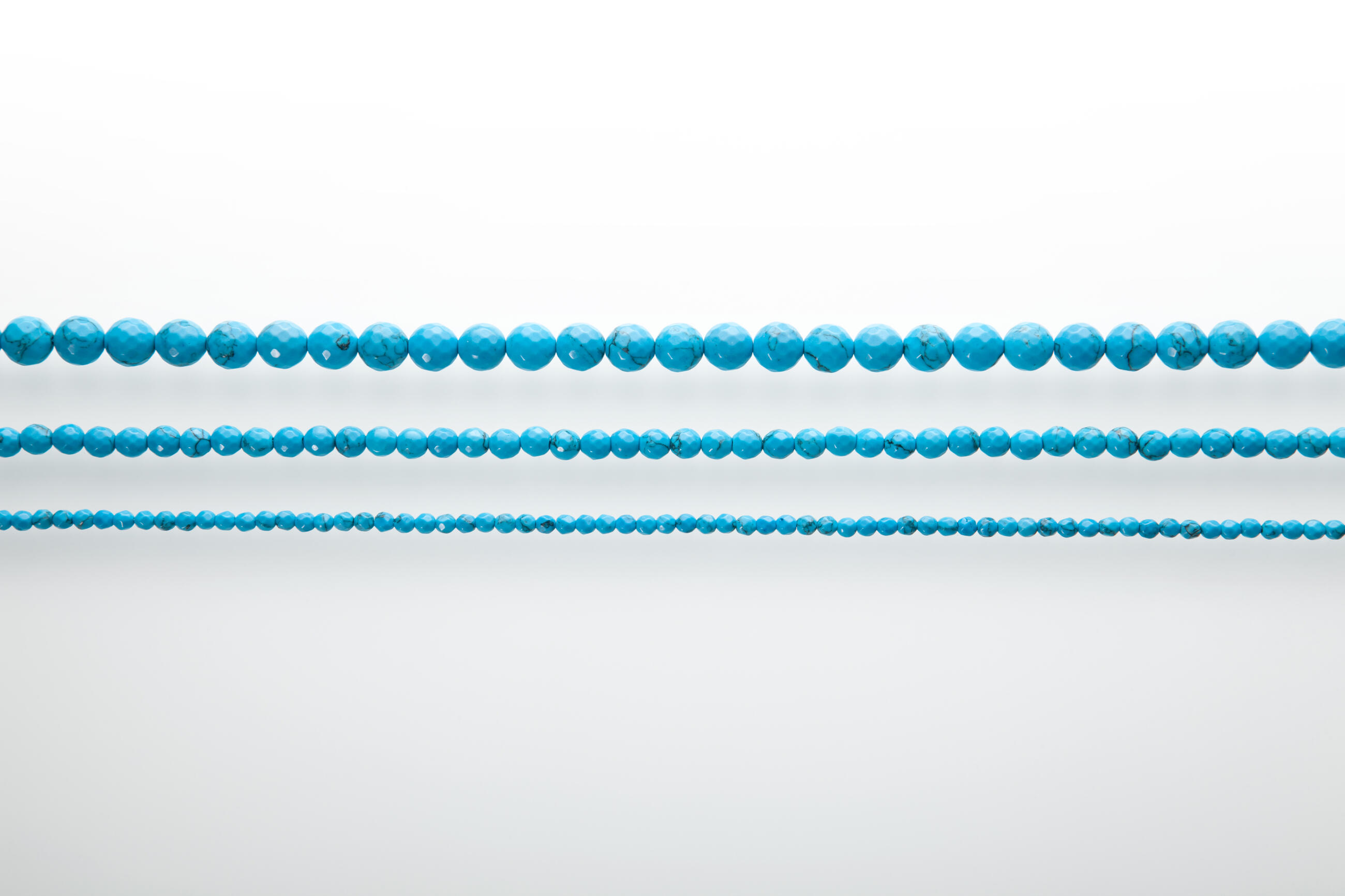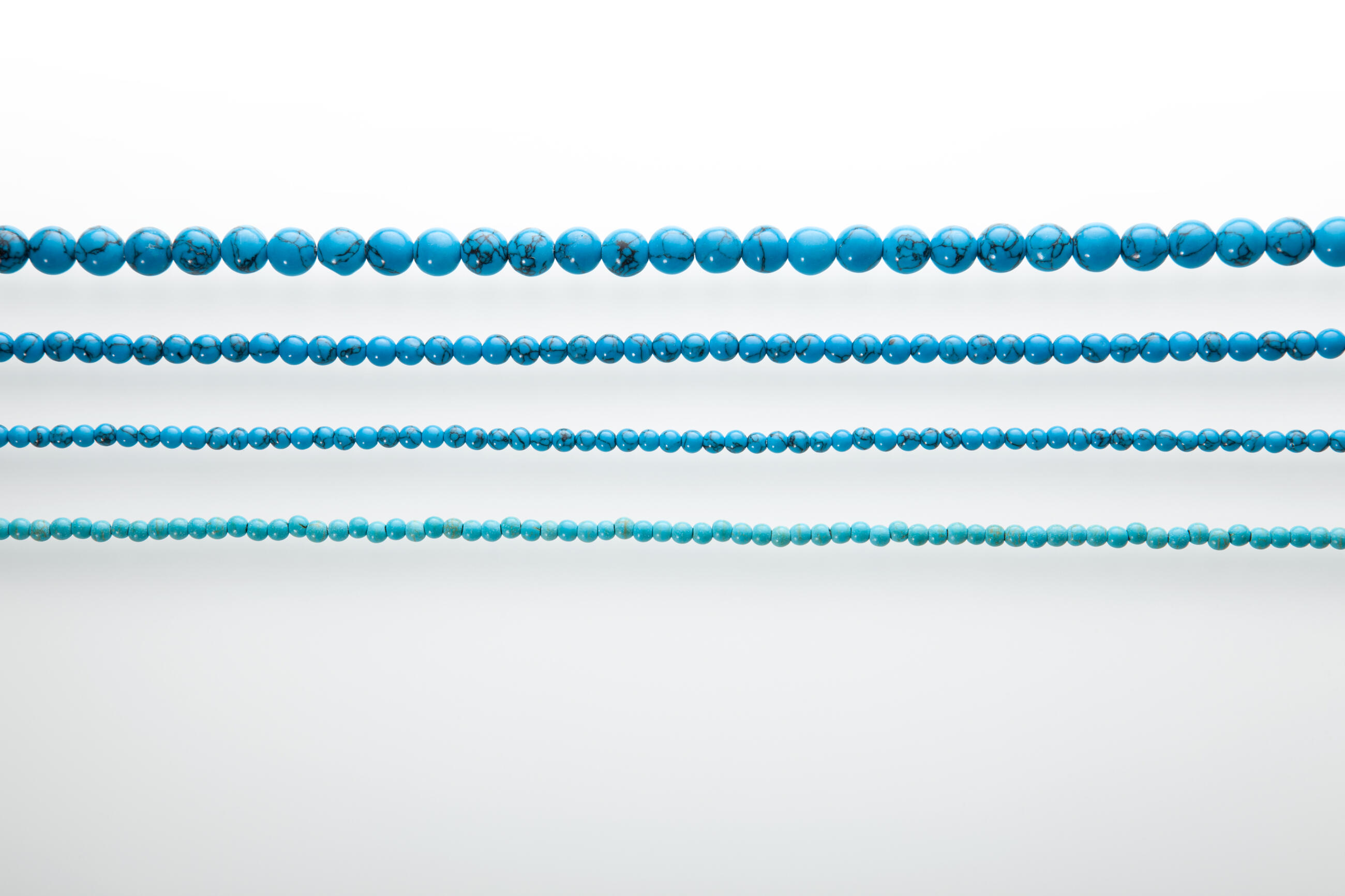 Back to overview
Turquenite
Thanks to its porous structure, which can absorb liquids, howlite is dyed with various colours. The most popular design is blue, which is often used as a cheaper substitution for turquoise in stone jewellery.

If we look at its chemical structure, turquoise howlite is calcium borosilicate.

About the product: Our loose strings are sold individually – each is 40 cm long. The products are packed in standard shipping packages.