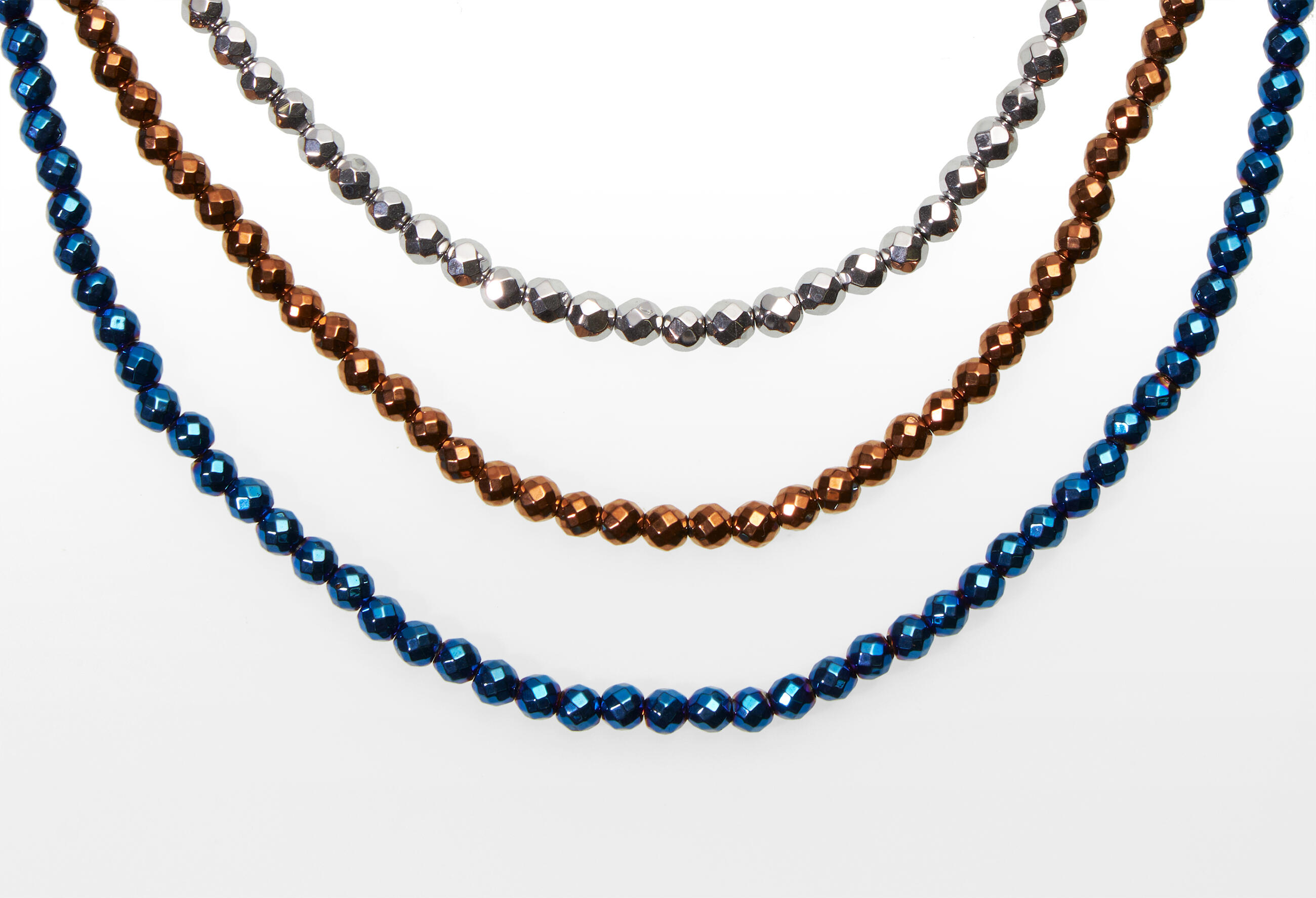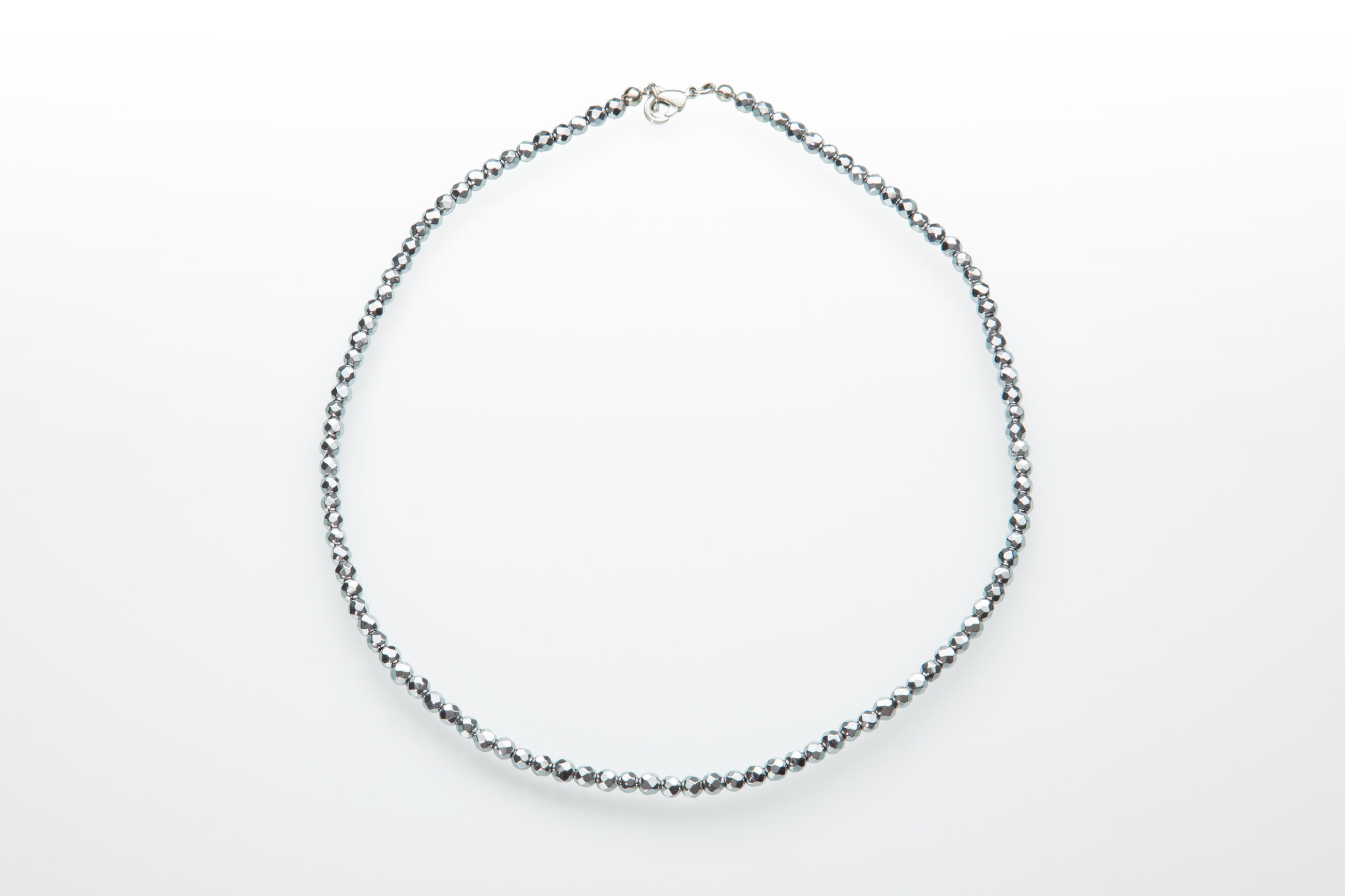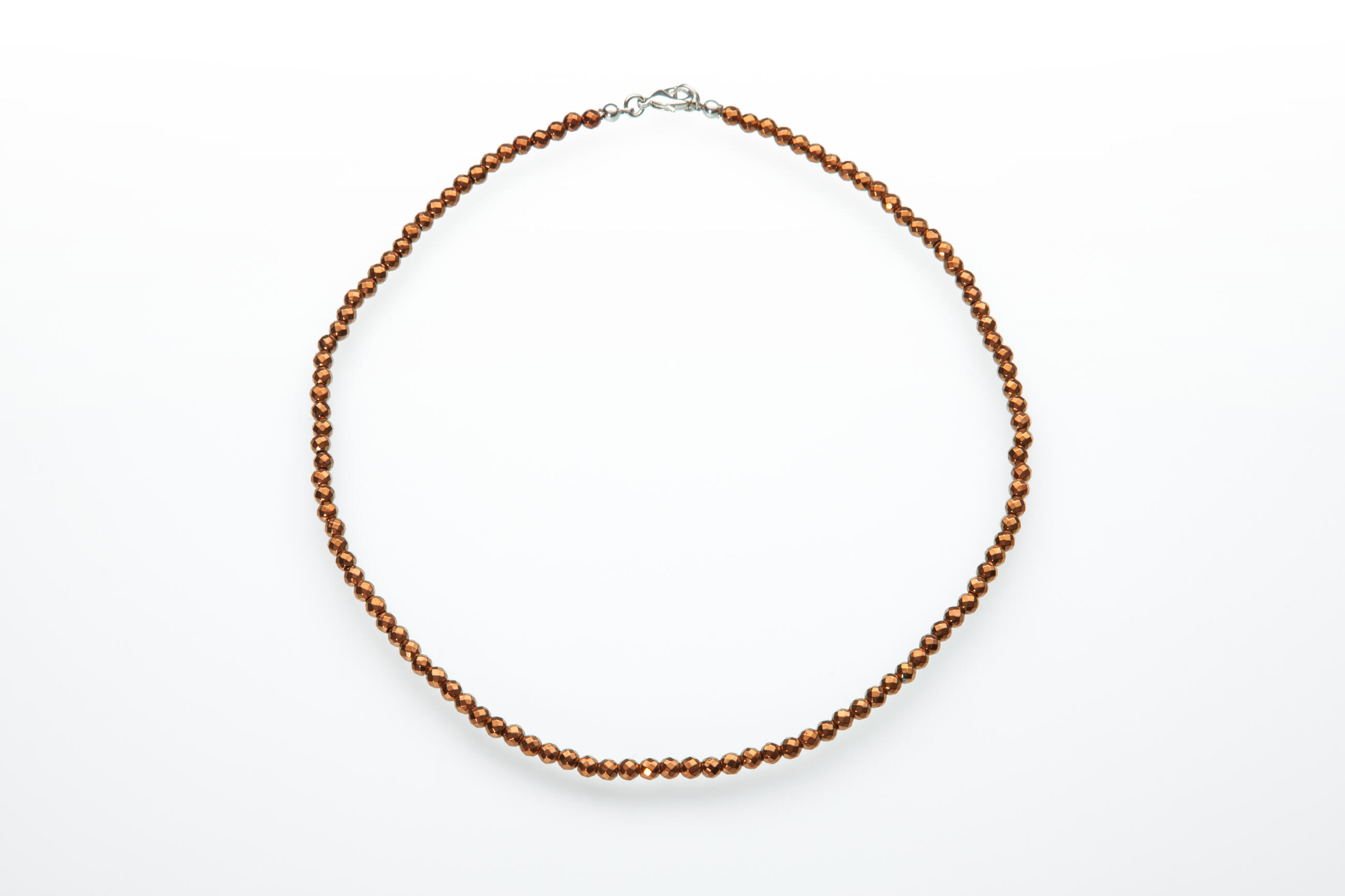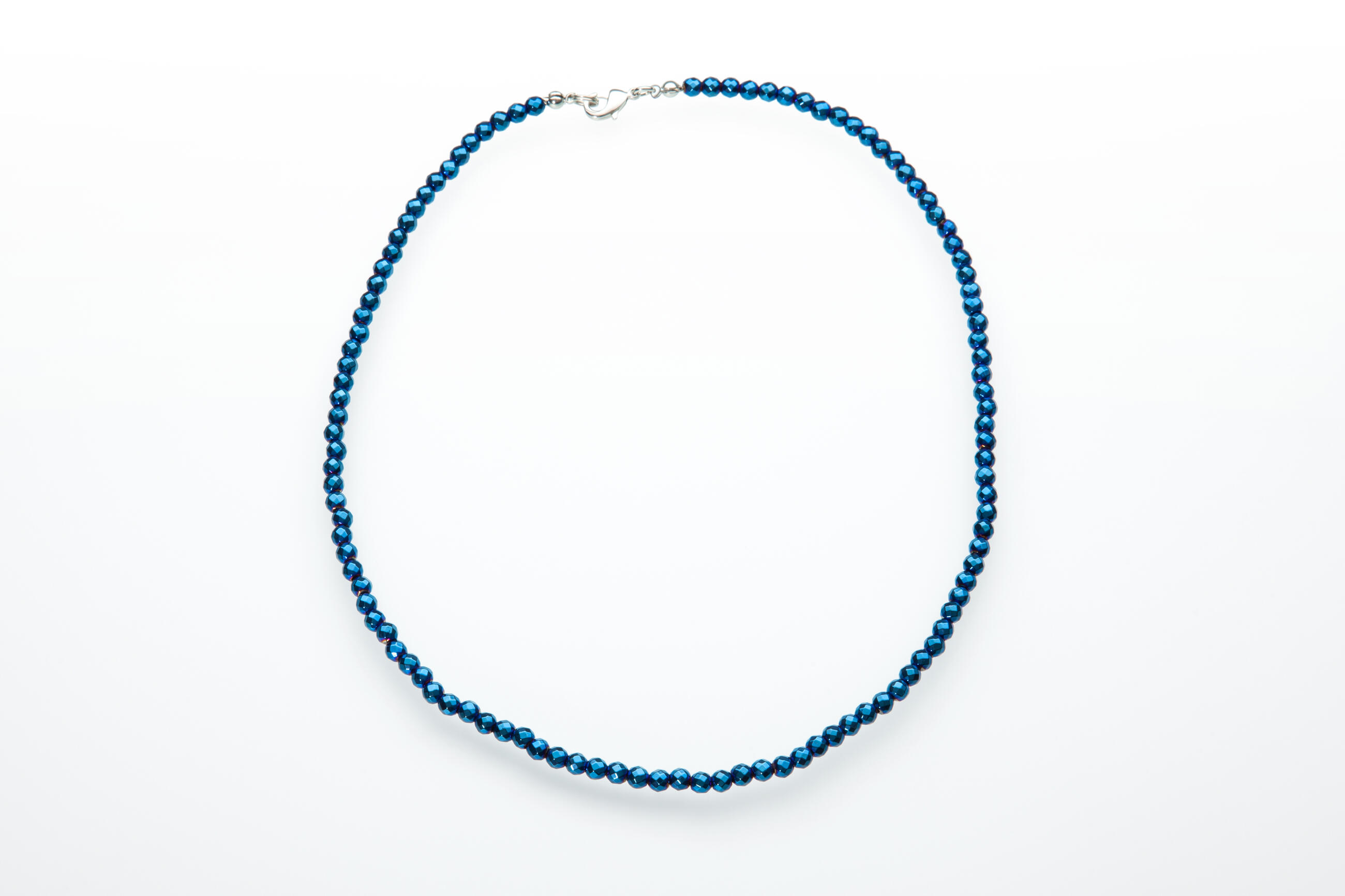 Back to overview
Hematite Bead Faceted Necklace Set
Hematite is noted for its signature metallic lustre, various shapes and a striking design, which makes it popular in jewellery. Thanks to its surface, hematite is suitable for multiple treatment or processing methods, e.g. metal plating. During this process, tiny layers of rare metals can boost hematite's surface and give the stone silver, blue, brown, purple or rainbow-like shades. If we look at its chemical structure, hematite is a high-quality ore with up to 70% of iron.

Facets are little flat polished surfaces cut on a gemstone. These bracelets are made from round faceted beads with a unique sparkle, which makes them perfect elegant accessories.

About the product: A set of 3 pieces contains hematite bead faceted necklaces of the following kinds - silver, bronze and blue. The lenght of a hematite necklace is 45 cm.