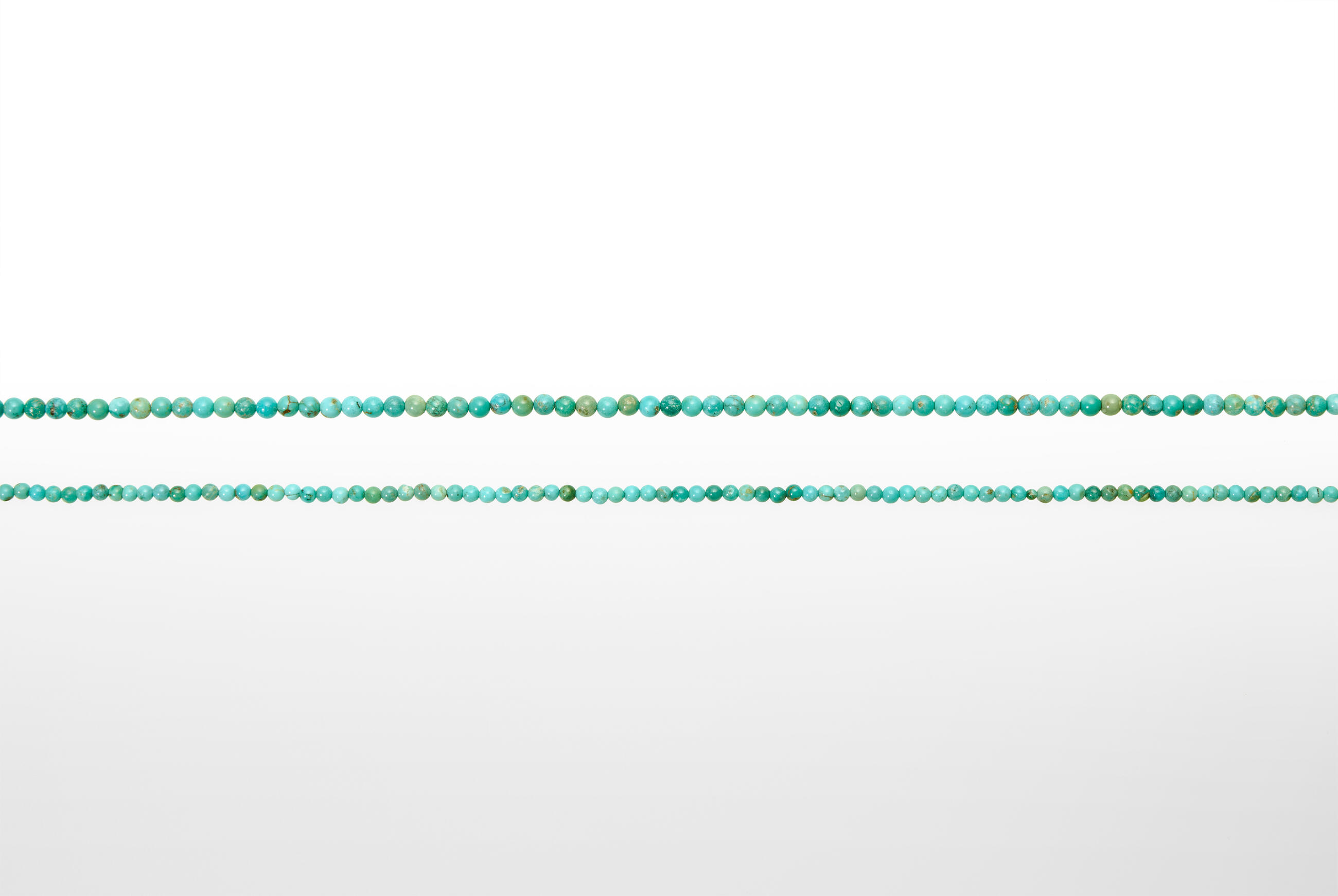 Back to overview
Turquoise
Turquoise is a charming mineral in blue or blue-green colour and one of the first minerals recognised by civilisations all over the world as a precious stone. Its name refers to the French word turquoise, which means Turkish (the first turquoise was brought to Europe via Turkey). Nowadays, most famous deposits are in China, the USA, Congo, Australia or Chile.

If we look at its chemical structure, turquoise belongs to a group of phosphates.

About the product: Our loose strings are sold individually – each is 40 cm long. The products are packed in standard shipping packages.