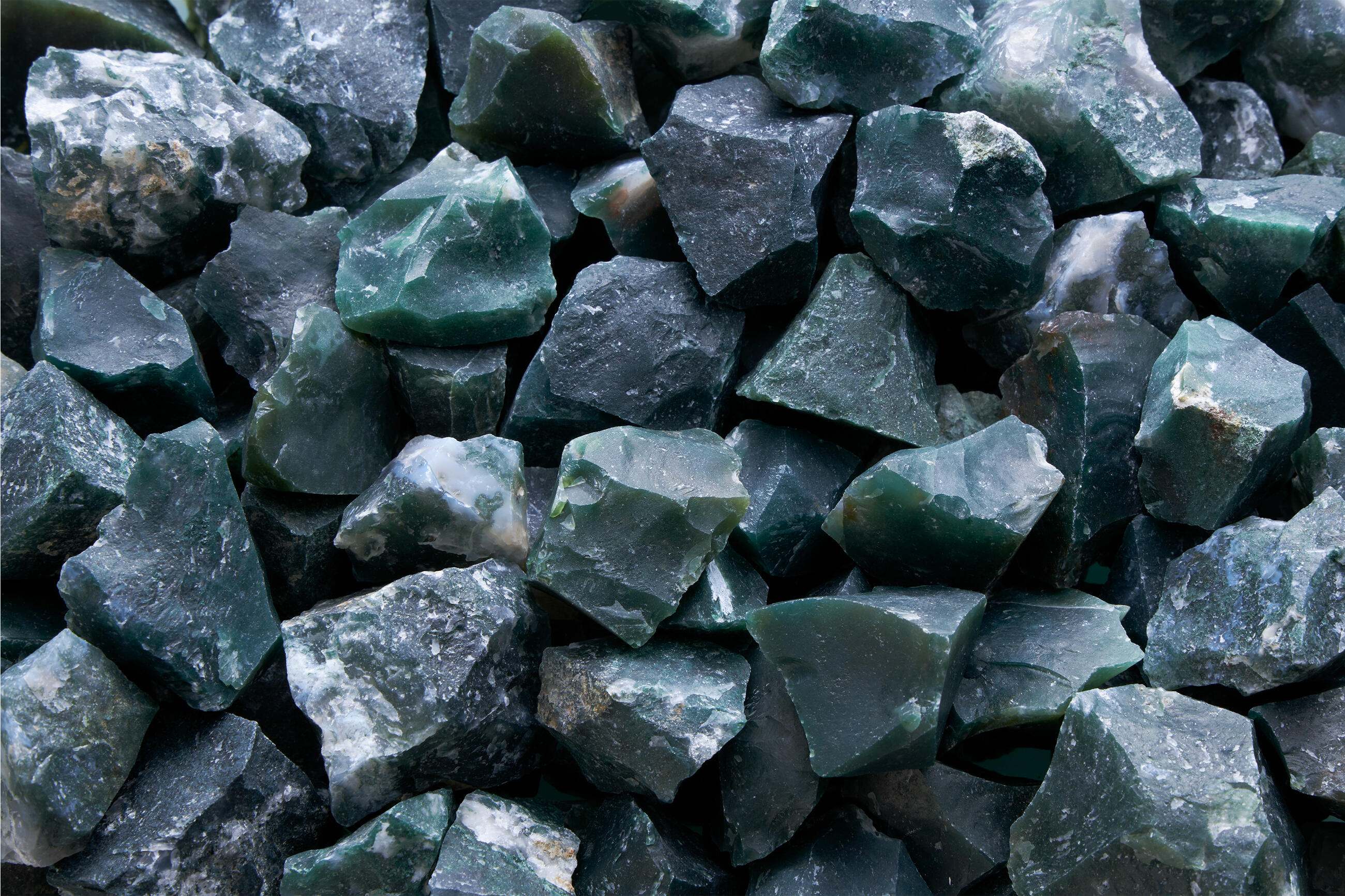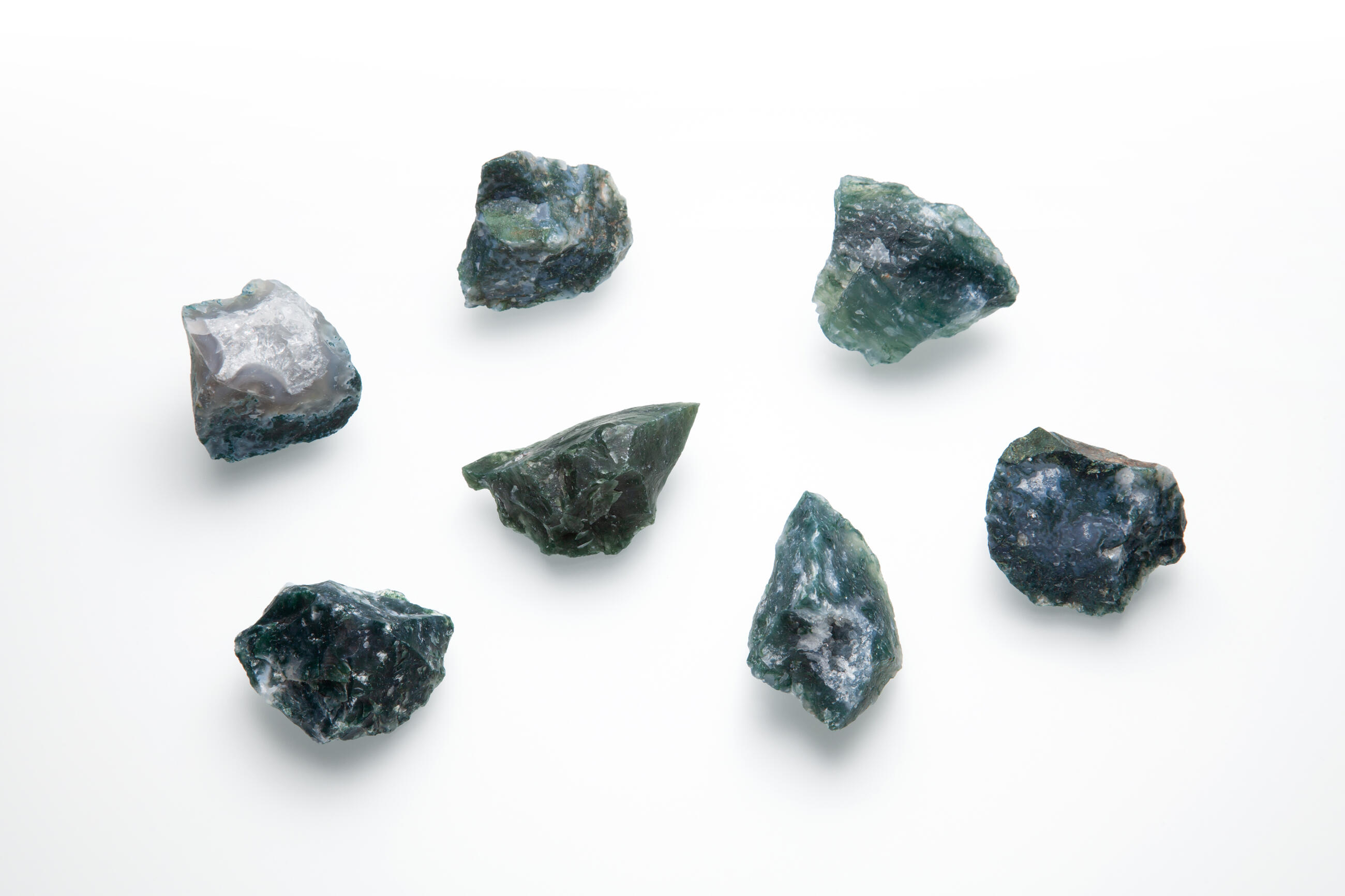 Back to overview
Agate Moss
Moss agate features an unusual design – its white and bluish shades with green inclusions of other minerals (e.g. chlorite, celadonite or nontronite) resemble moss. The stone forms veins in calcite or granite. If we look at its chemical structure, moss agate is a variety of chalcedony.

Use: Our rough stones are a beautiful interior adornment – filling up a vase, fountain or a lamp with them creates an original design. In the exterior, they may be a perfect decoration of gardens. They are also suitable for mineralogist collections and exhibitions. Rough minerals may also be further processed, e.g. small crystals are ideal material for pendants.

Package weight: 1 and 25 kg

About the product: To retain the standard colour and quality of the minerals, we carefully pick the best pieces and clean them. The minerals are sold in 1 kg bags, but we also offer a 25 kg package (carton box) for an advantageous price.