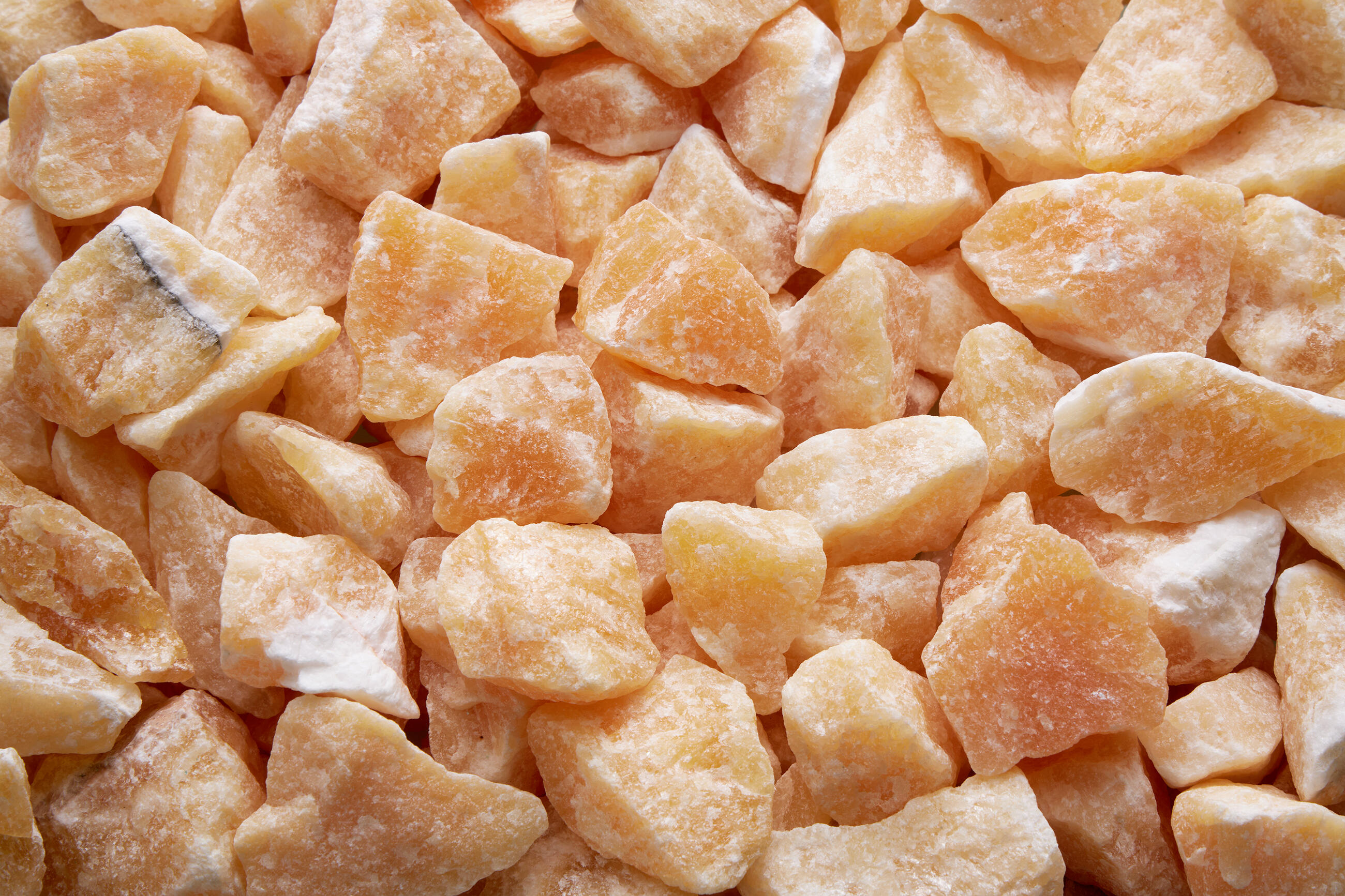 Back to overview
Calcite Orange
Calcites are very delicate stones and one the most common minerals on earth. Its numerous inclusions and admixtures influence calcite's colour design. This piece is from Mexico.

Orange Calcite uniqueness: Orange calcite is typical for its yellow shades turning into orange ones. The orange colour, however, is scarce and in high demand. Orange calcite is a very fragile and fissile stone, which requires manual processing and faceting.

Use: Our rough stones are a beautiful interior adornment – filling up a vase, fountain or a lamp with them creates an original design. In the exterior, they may be a perfect decoration of gardens. They are also suitable for mineralogist collections and exhibitions. Rough minerals may also be further processed, e.g. small crystals are ideal material for pendants.

Package weight: 1, 2 and 25 kg

About the product: To retain the standard colour and quality of the minerals, we carefully pick the best pieces and thoroughly clean them. The minerals are sold in 1 and 2 kg bags, but we also offer a 25 kg package (carton box) for an advantageous price. The categories differ in sizes of the stones; a 1 kg bag is available with stone sizes M and L, a 2 kg bag with sizes XL and XXL.