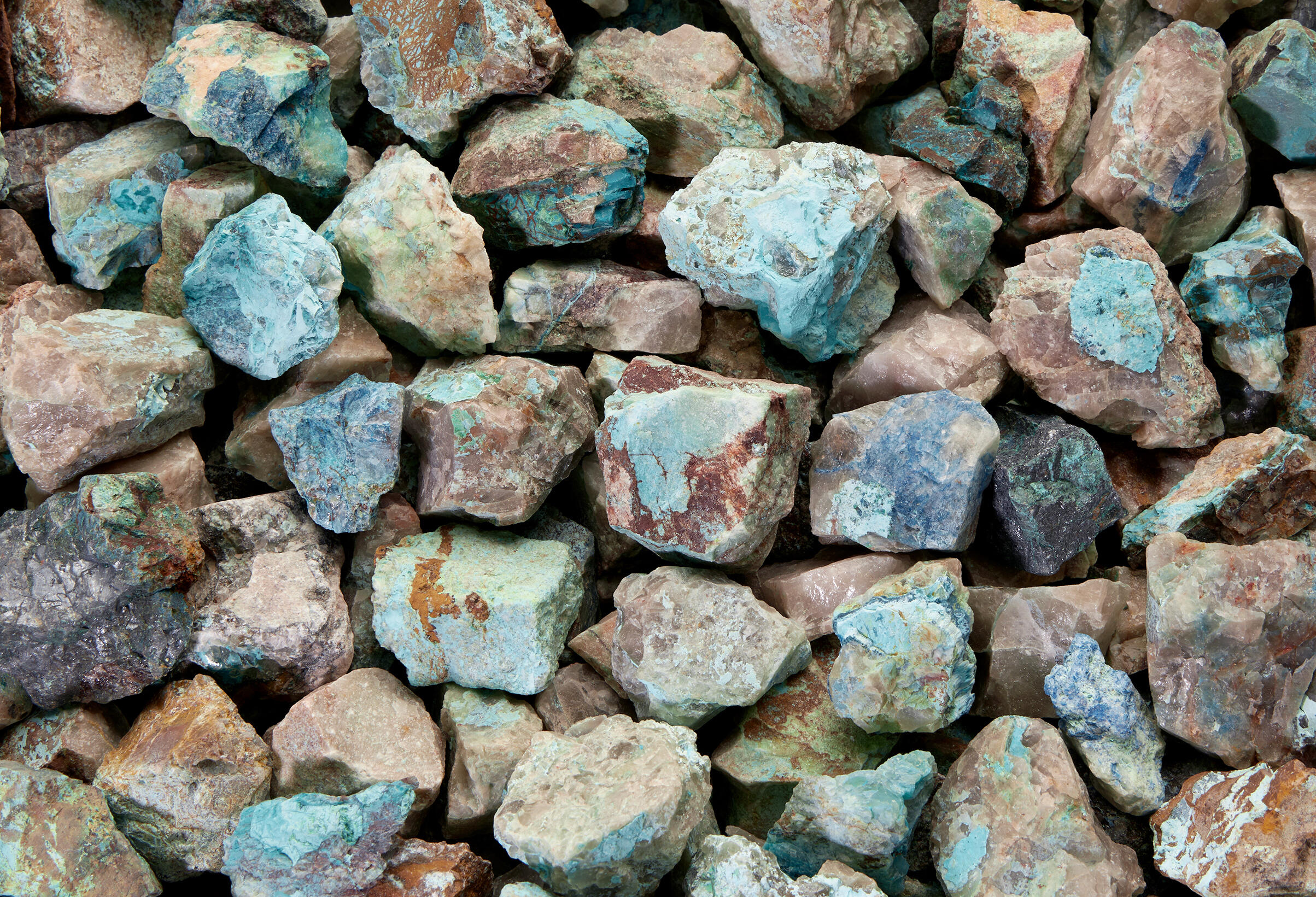 Back to overview
Chrysocolla Malachite B
Chrysocolla is quite precious, rare mineral found in copper mines in Peru. In terms of its chemical composition, it is a hydrated copper phyllosilicate. It usually forms green-blue kidney-shaped or stalactite-like aggregates or crusts with different thickness. Chrysocolla is noted for its sharp green-blue colour, which used to be sought-after by some of the Native American cultures. It often occurs together with malachite. These stones represents outstanding natural combination of chrysocolla with striking green malachite.

Special conditions/treatment: Chrysocolla is fragile and not stable against chemicals.

Use: Our rough stones are a beautiful interior adornment – filling up a vase, fountain or a lamp with them creates an original design. In the exterior, they may be a perfect decoration of gardens. They are also suitable for mineralogist collections and exhibitions. Rough minerals may also be further processed, e.g. small crystals are ideal material for pendants.

Package weight: 5 kg

About the product: The minerals are packed in firm plastic bags.