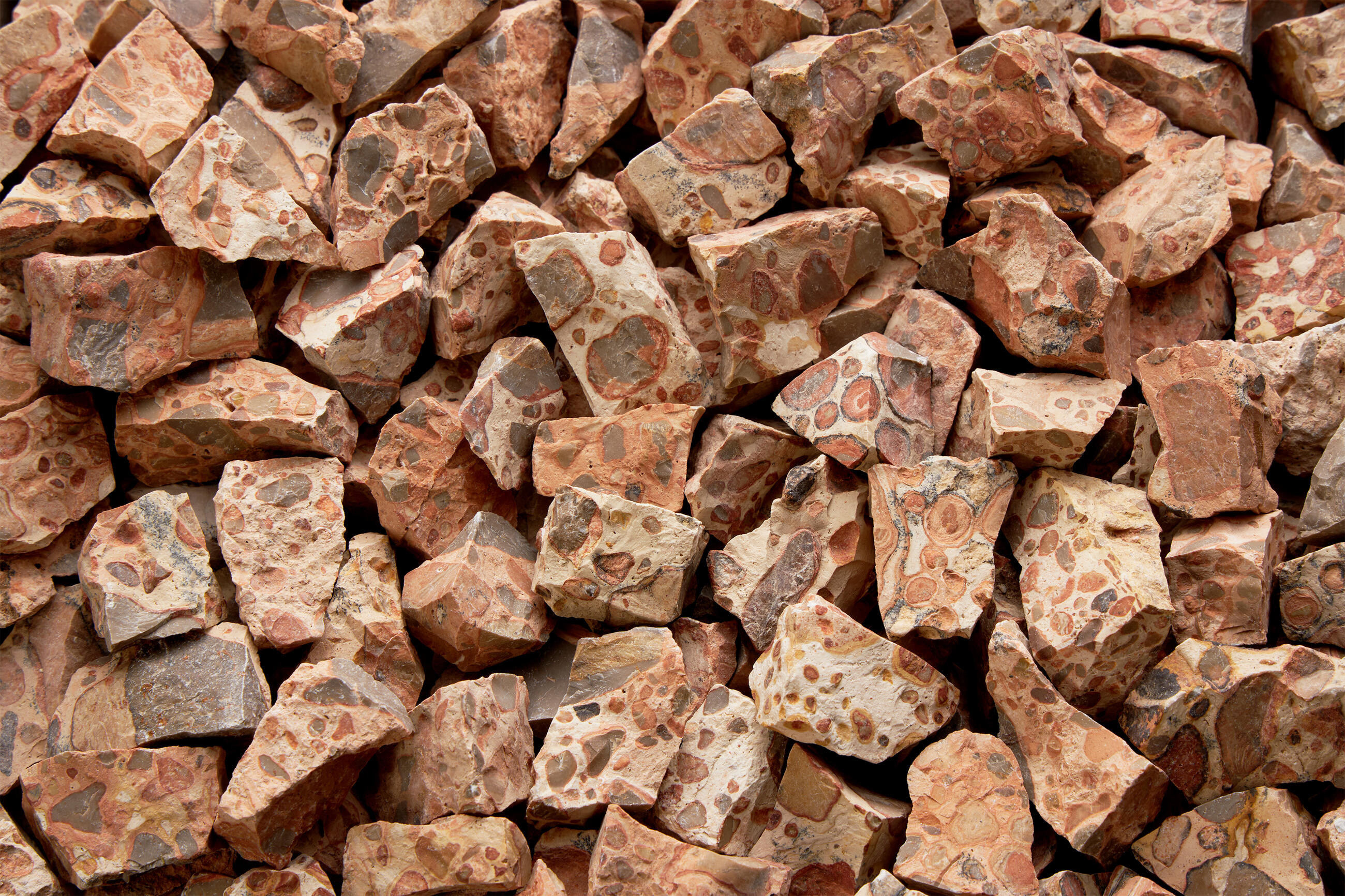 Back to overview
Volcanic Breccia Peru
Volcanic breccia is a side-product of volcanic activity and tectonic plates' movement. The stone is formed by volcanic fragments in the lava or its ashes. This piece is from Peru.

Volcanic Breccia uniqueness: Volcanic breccia has a unique look, for which the stone has become a popular material in stone jewellery and other decorations.

To process our rough stones we use special technology, which gives each stone an unusual decorative look. To retain the standard colour and quality of the minerals, we carefully pick the best pieces and thoroughly clean them. We process only the best quality raw material, stones with non-standard colour or surface imperfections are removed.

Package weight: 1 and 25 kg

About the product: The S/M size of stones equals to 15 - 20 mm. The minerals are sold in 1 kg bags, but often we offer also a 25 kg package (carton box) for an advantageous price.