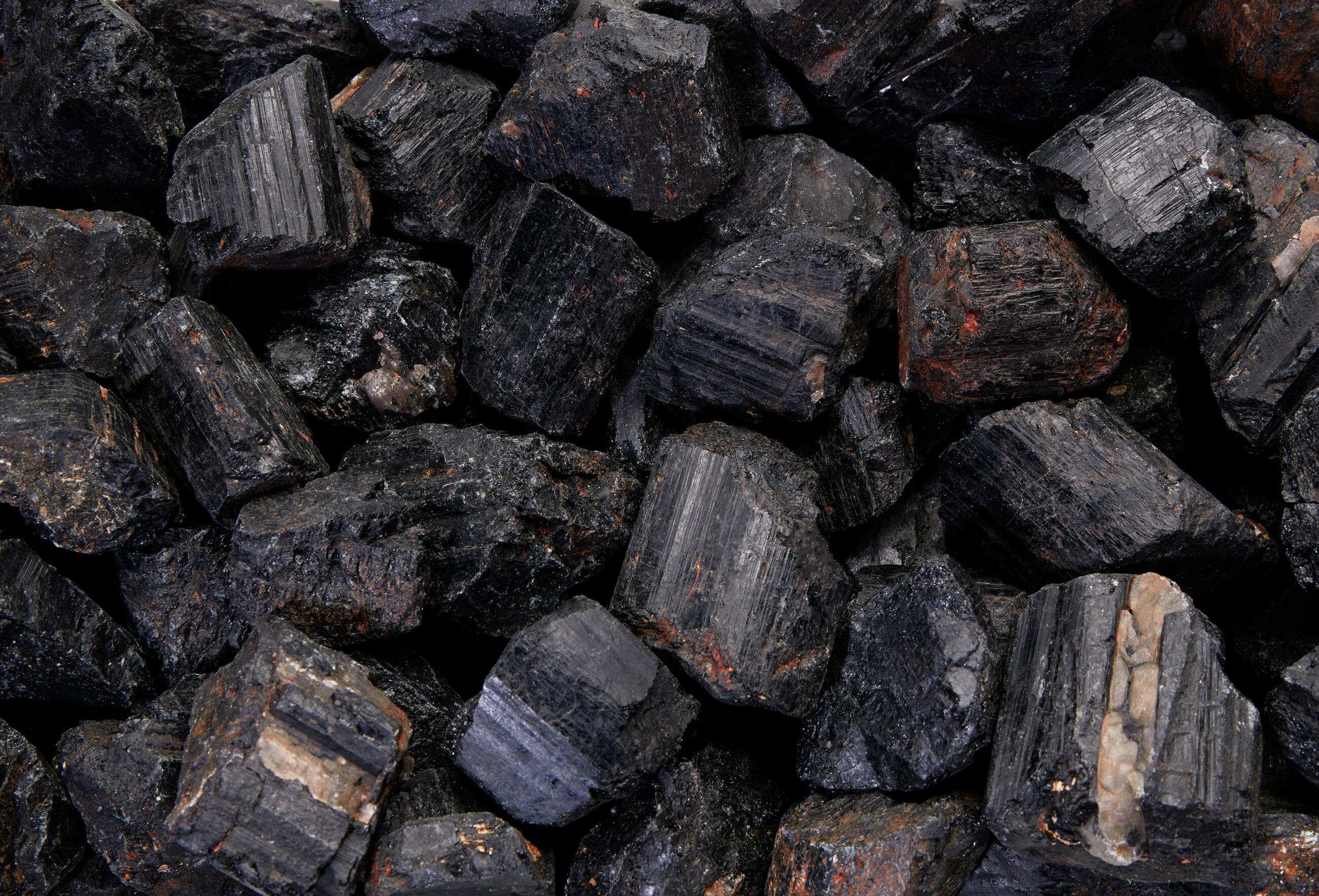 Back to overview
Tourmaline A/B Rough
Black tourmaline alias schorl is one of the most common varieties of tourmaline. The stone is rich in iron, and its name refers to a German village where large deposits of this mineral have been discovered. This piece is from Brazil.

Stone´s uniqueness: Schorl is distinctive for its black, opaque design with noticeable banding.

Use: Our rough stones are a beautiful interior adornment – filling up a vase, fountain or a lamp with them creates an original design. In the exterior, they may be a perfect decoration of gardens. They are also suitable for mineralogist collections and exhibitions. Rough minerals may also be further processed, e.g. small crystals are ideal material for pendants.

Package weight: 25 kg

About the product: You can choose between two sizes of stones: 30-60 mm and 60-90 mm. This product is available only in a 25 kg box.