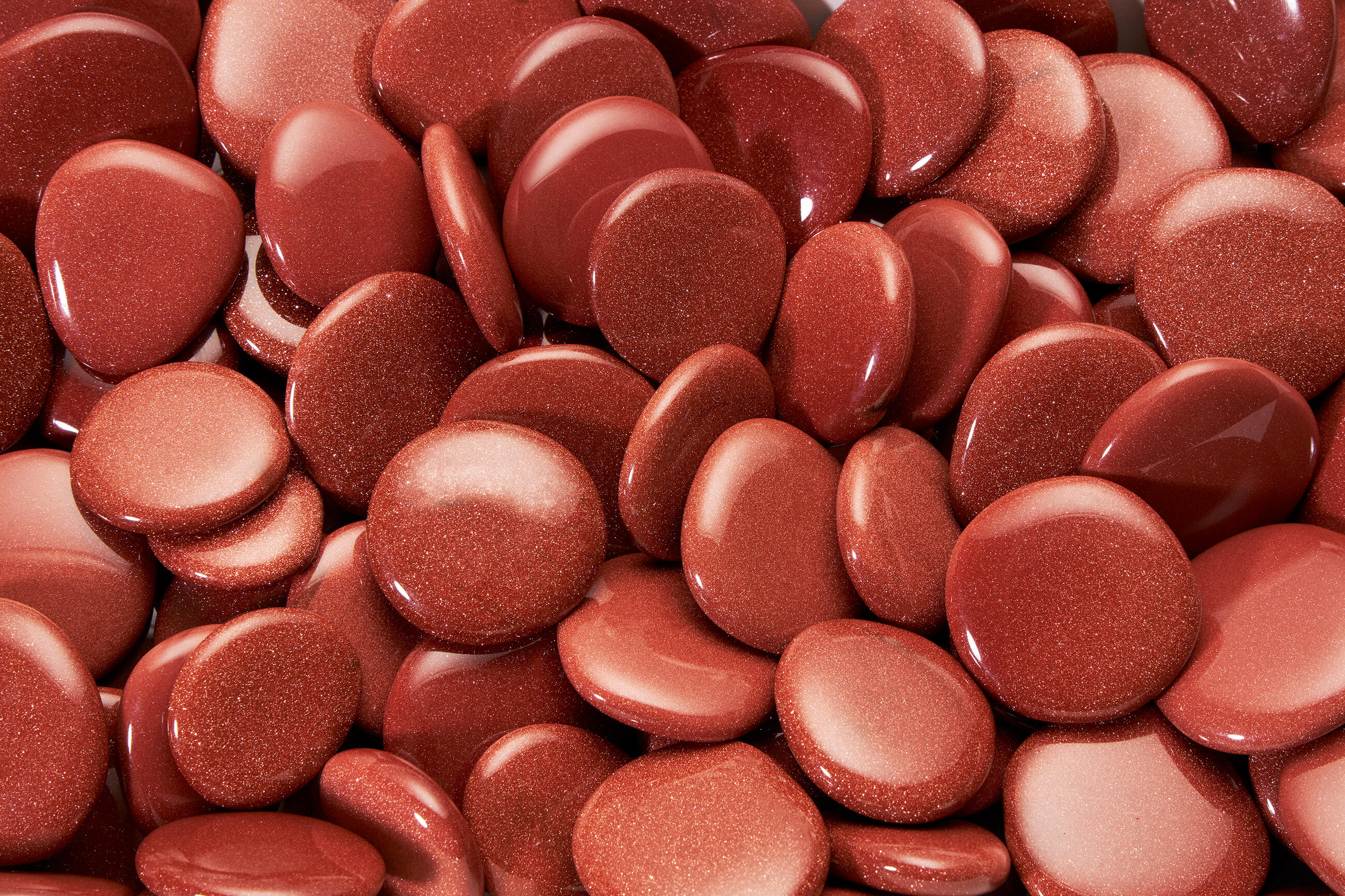 Back to overview
Goldstone
Golden aventurine is artificially made stone with goldish tint. Like blue aventurine (also synthetic), it is quite popular. This piece is from China.

Aventurine uniqueness: Aventurine is, in fact, a glassy matter with small copper particles, which create a beautiful golden shimmer. What is more, these particles are oriented in one direction so that when appropriately faceted, the stone exhibits light effects similar to the starry sky.

Special conditions/ treatment: Golden aventurine is stable against most acids.

About the product: Aventurine has been smoothed out into a round flat shape. We sell smooth stones in 1 kg package; however some of them are available also in 0,5 and 0,25 kg variant.