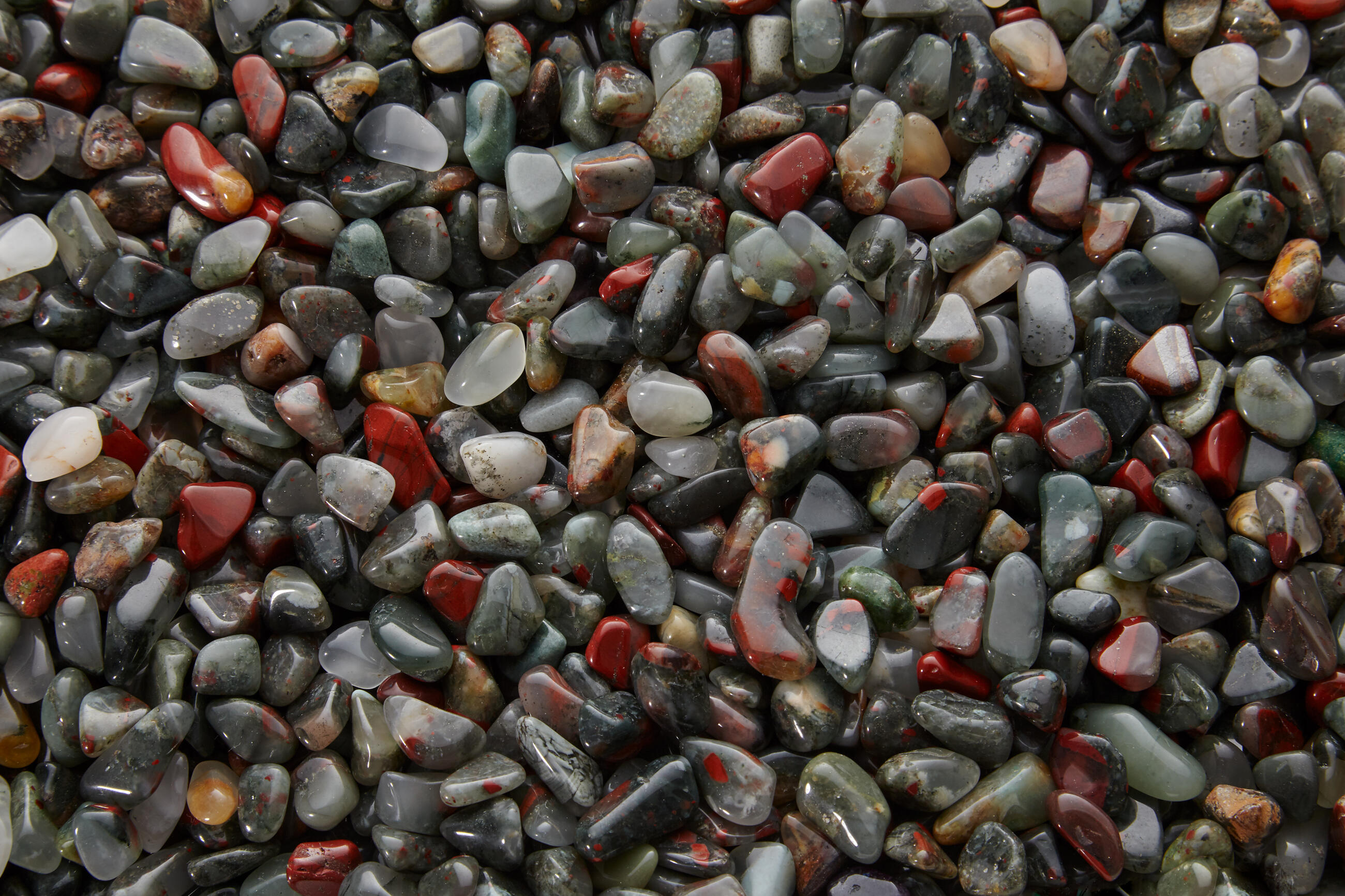 Back to overview
Heliotrope JAR
Heliotrope from Africa is a beautiful stone found in the Barberton Mountains. Its trade name is flint. The stone consists of quartz mass, which often contains small fragments of jasper. Some pieces often have pyrite grains.

Heliotrope uniqueness: Thanks to its composition, heliotrope from Africa stand out with its colours. The grey-green foundation is quartz work, while the complementing red shades are the evidence of jasper presence.

Special conditions/ treatment: Heliotrope from Africa is a firm and stable stone. However, the pieces with pyrite cannot be treated with chemical detergents, as their surface may get matt.

Use: Mini tumbled stones (chips) are used for the production of various decorative items and ornamental mosaics. Size 3 - 5 mm is also suitable as filling for small glass bottles.

About the product: We offer this product in 1 kg or 5 kg package; some "chips" are available in both variants. The product is packed in firm plastic bags.