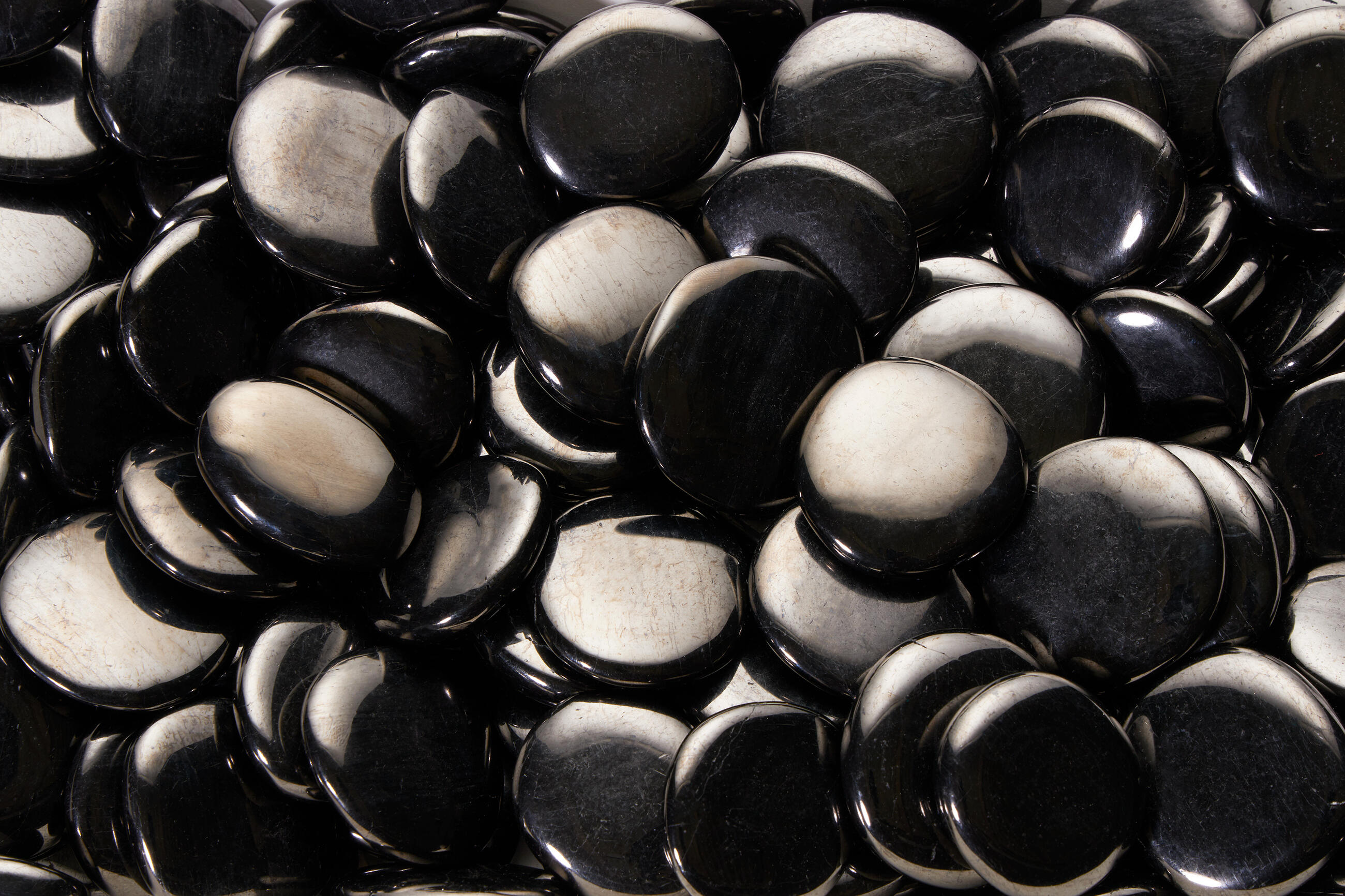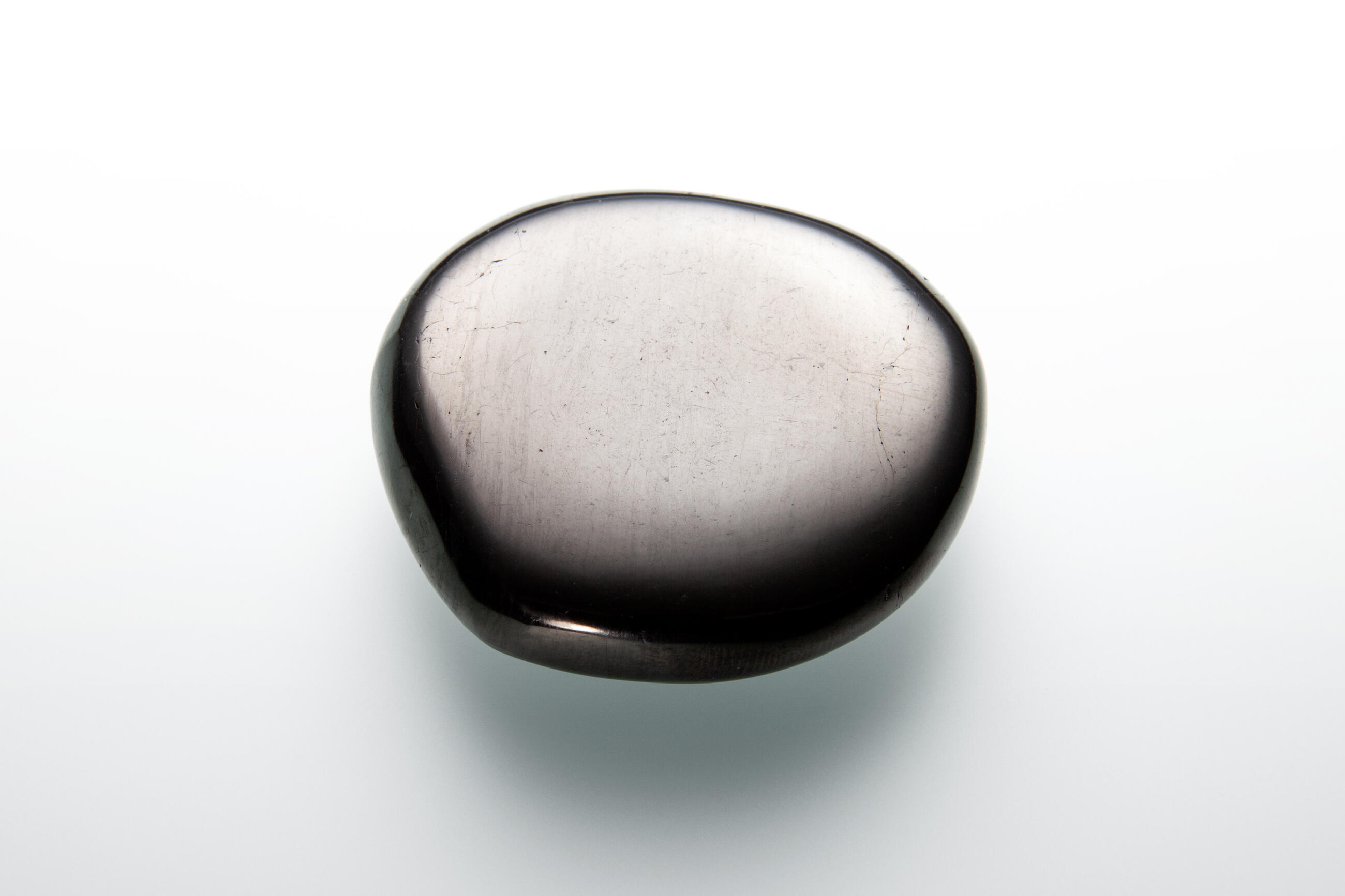 Back to overview
Jet
Jet or black amber is an organic stone, a result of partial high-pressure decomposition of wood. Its composition is similar to brown coal and you can find its deposits in Russia.

Jet uniqueness: Its dynamic look is a result of waxy matt and an opaque, black or dark brown design for which jet can be polished and faceted only manually. Vikings and Romans used jet to make jewellery, while for Europeans it used to be a mourning stone.

Special conditions/ treatment: Please, do not use chemical detergents to clean jet as it may lose its lustre.

About the product: Stone has been smoothed out into a round flat shape. We sell smooth stones in 1 kg package; however some of them are available also in 0,5 and 0,25 kg variant.