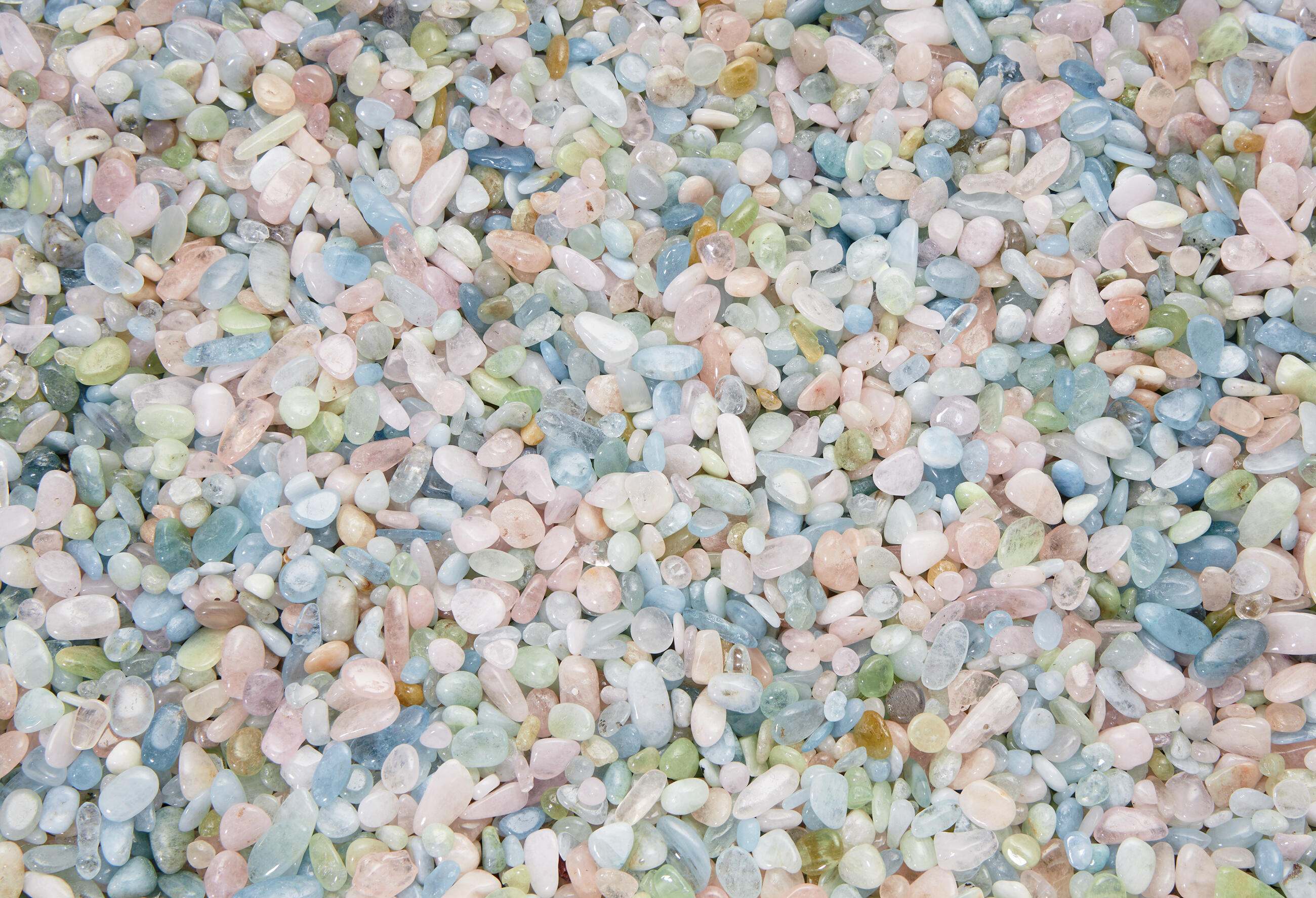 Back to overview
Morganite MIX AA
Morganite is a pink variety of beryl. The most famous, pink crystals of almost a gemstone quality come from the Himalayan mines. Morganite was discovered by J. P. Morgan, who gave this stone its name, in California. This piece is from Nigeria.

Morganite uniqueness: Nigerian morganite occurs in the form of a light pink-orange vein mass. Tento materiál dosahuje kvality AA.

Special conditions/ treatment: Morganite is a fragile stone. Please, do not expose it to a heat shock.

Use: Mini tumbled stones (chips) are used for the production of various decorative items and ornamental mosaics. Size 3 - 5 mm is also suitable as filling for small glass bottles.

About the product: We offer this product in 1 kg or 0,5 kg package. The product is packed in firm plastic bags.